20 November 2018

60 local authorities focus on improving air quality as Sheffield becomes latest to consult on Clean Air Zone plans
Sheffield City Council has become the latest local authority to reveal proposals to create a chargeable Clean Air Zone for non-compliant high-polluting vehicles although cars will be exempt.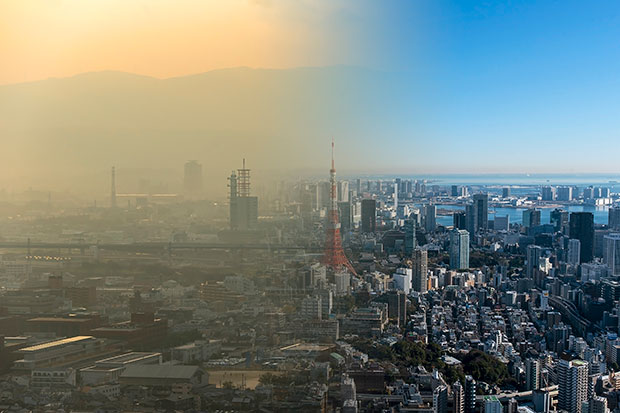 Meanwhile, Transport for London will introduce its Ultra-Low Emission Zone in central London on April 8, 2019 - a paper explaining the Zone is available by emailing info@activacontracts.co.uk
The government's national Clean Air Zone framework outlines that vehicles that are not Euro6/VI for diesel or Euro4 for petrol can be charged entry.
In turn the government has set out four categories of vehicle compliance for Clean Air Zones: Class A - buses, coaches, taxis and private hire vehicles; Class B - buses, coaches, taxis, private hire vehicles and HGVs; Class C - buses, coaches, taxis, private hire vehicles, HGVs and light commercial vehicles; Class D - buses, coaches, taxis, private hire vehicles, HGVs, light commercial vehicles and cars. Class D also includes an option to include motorcycles and mopeds that do not meet Euro3 emission standards.
Initially the government designated five cities - Birmingham, Derby, Leeds, Nottingham and Southampton - to be in the vanguard of introducing Clean Air Zones as air quality in those urban areas did not meet legal standards.
Having drawn up proposals and consulted widely with residents, businesses and the fleet industry - including ACFO and the British Vehicle Rental and Leasing Association - the five cities have submitted plans for approval to the Department for Environment, Food and Rural Affairs (DEFRA). The cities' Clean Air Zones are likely to be introduced from January 2020.
The proposals submitted see Birmingham being the only city planning to introduce a Class D Clean Air Zone with all non-compliant vehicles charged. The proposed daily entry charge ranges are: Buses, coaches and HGVs £50-£100; taxis, private hire vehicles and light good vehicles £12.50 and cars £6-12.50.
Leeds and Southampton are both currently proposing to introduce Class B Clean Air Zones, which means non-compliant cars and light goods vehicles would not be charged to enter. Leeds City Council has proposed daily charges for non-compliant vehicles of: buses, coaches and HGVs £50, taxis and private hire vehicles £12.50 (£50 per week for Leeds licensed drivers), while Southampton has proposed daily charges for non-compliant vehicles of: buses, coaches and HGVs £100, taxis and private hire vehicles £12.50.
Finally, both Derby and Nottingham local authorities have decided against introducing Clean Air Zones claiming that they can improve air quality by introducing a range of other initiatives including the uptake of ultra-low emission and plug-in vehicles, traffic management schemes and sustainable travel options.
Meanwhile, the government has tasked a further 23 local authorities, including Sheffield City Council, to produce plans to tackle air pollution hot spots. Those plans must be announced by December 31.
After government demanded a clean air feasibility study over high-polluting parts of Sheffield and Rotherham, businesses and residents are set to be consulted in the New Year over proposals that could see a charging system introduced on and within the inner ring road. The Clean Air Zone is likely to be introduced in 2020.
The charge will mean a single daily charge for heavily polluting buses, coaches, taxis, HGVs and vans and light goods vehicles (LGVs) to drive through the city. Vehicles that are older than Euro6 for diesel (2016) or Euro4 for petrol (2006) will be charged - £50 per day for buses, coaches and HGVs and £10 a day for vans, LGVs, taxis and private hire vehicles.
The City Council is asking for £40 million from government to support affected businesses and taxis upgrade their vehicles and to fund the installation of signs and cameras on the ring-road that will enable charges to be put in place.
Finally, earlier this year following a court ruling, a further 33 councils were ordered to bring their air quality up to legal standards, although any initiatives would fall short of implementing a Clean Air Zone.
In October, 10 of those councils - Dudley, Leicester, Newcastle-under Lyme, Portsmouth, Reading, Wolverhampton, Sandwell, Solihull, Basingstoke and Deane, and South Gloucestershire - the government announced would have access to funding to implement measures including bus retrofits, improved road signalling and behavioural change campaigns.
A further eight of those councils - Bolsover, Bradford, Portsmouth, Broxbourne, Newcastle-under-Lyme & Stoke-on-Trent, Leicester and Liverpool - have been ordered to carry out more detailed studies outlining how they would tackle more persistent air quality problems they have identified.
Finally, the remaining councils in the so-called 'third wave' of 33 local authorities have been told that they were already operating within air quality legal limits or had not found any measures to bring compliance sooner than early next decade, DEFRA claimed, adding that they would be expected to "maintain their work to reduce pollution levels and improve the quality of the air".