23 November 2018

ACFO renews call for PHEV AFRs amid claims they are 'inefficient and not plugged in'
Anger over HMRC's refusal to publish Advisory Fuel Rates (AFRs) for plug-in hybrid electric vehicles (PHEVs) amid claims that many company car drivers never charge their cars has intensified.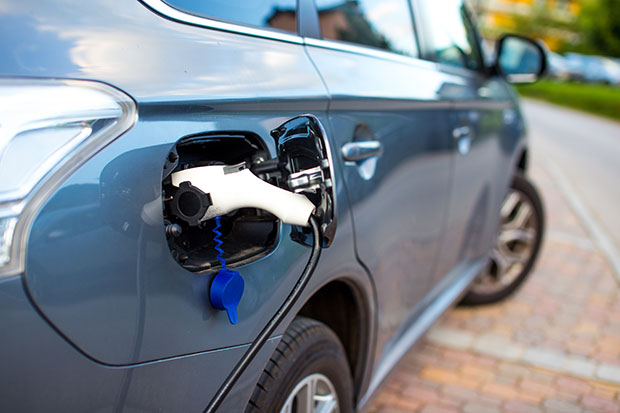 ACFO, the UK's premier fleet decision-makers' organisation, is now renewing its long-time call for official figures.
Earlier this year HM Revenue and Customs (HMRC) bowed to fleet industry demands, led by ACFO, for an AFR for 100% electric cars to be introduced. The 4p per mile rate was introduced from 1 September, 2018 and will be reviewed quarterly in line with other AFRs.
However, HMRC ignored calls for AFRs to also be introduced for plug-in hybrid cars, which continue to be treated as either petrol or diesel models for mileage reimbursement purposes. The current rates are 10p-22p depending on car engine size and fuel type.
AFRs apply where employers reimburse employees for business travel in their company cars, or require employees to repay the cost of fuel used for private travel. Published quarterly, they provide a range of rates based on engine size and fuel type (petrol, diesel, LPG), and when used, are deemed to be tax-free.
Following an ACFO-hosted fleet industry summit last year, which was attended by representatives of the British Vehicle Rental and Leasing Association, contract hire and leasing companies, motor manufacturers producing plug-in vehicles and fleet managers operating zero emissions and plug-in hybrid cars, calls were made for HMRC to introduce:
AFRs for plug-in hybrid petrol cars linked to electric mileage range and current engine capacity-based AFRs for petrol cars - reimbursement rates ranging from 5p to 19p a mile.
AFRs for plug-in hybrid diesel cars linked to electric mileage range and current engine capacity-based AFRs for diesel cars - reimbursement rates ranging from 5p to 12p a mile.
Subsequently, ACFO launched a petition on its website - www.acfo.org - and via its LinkedIn and Twitter channels, calling for AFRs for all plug-in vehicles. The petition remains live and, while ACFO was pleased that HMRC introduced an AFR for 100% electric cars it remains dismayed that it has failed to act and introduced a rate for plug-in hybrid electric vehicles.
Meanwhile, vehicle mileage and fuel management experts TMC provided the real-world fuel consumption data behind the recent BBC News story that revealed many fleet plug-in hybrids burnt more fuel than diesels and some drivers never charged their cars at all. Consequently, they were expensive to run and released higher greenhouse gas emissions in the real world than they would if used properly.
Issuing a "we told you so" message, ACFO chairman John Pryor said: "TMC's data came as no surprise to ACFO. Plug-in hybrid vehicles are at their most efficient when driven for as many miles as possible on electric power. Therefore, particularly with technology advances likely to increase the electric range of such cars, publishing appropriate Advisory Electricity Rates for plug-in hybrid cars will help to encourage drivers to use the car in the optimal environmentally-friendly way.
"Plug-in hybrid models are a major part of vehicle manufacturers' future electrification programmes and, as a result, an increasing number of such vehicles will find their way onto company car choice lists due to their benefit-in-kind tax efficiency.
"However, without an incentive linked to how such ultra-low emission vehicles are used on the road, it will not prevent drivers using the combustion engine alone in a plug-in hybrid car."
Mr Pryor continued: "ACFO acknowledges that it is possible for businesses to calculate rates themselves and then obtain permission from HMRC to use them to reimburse drivers. However, it can be extremely time consuming and difficult to obtain all the relevant data to undertake those calculations. Far better for HMRC to publish official figures as it does for petrol, diesel, LPG and now 100% electric cars.
"It is almost certain that businesses are currently paying a higher mileage reimbursement figure to company car drivers at the wheel of plug-in hybrids than if official figures were published for those cars.
"I would urge all fleet decision-makers and the fleet industry as a whole to sign ACFO's petition and put pressure on HMRC to introduce an appropriate mileage reimbursement rate for plug-in hybrid cars."