6 November 2019

Activa Contracts' MD inducted into Fleet News Hall of Fame
After nearly 60 years in the automotive industry Ian Hill the managing director of Activa Contracts has been inducted into the Hall of Fame, created by trade publication Fleet News.
Ian, who launched Activa Contracts in 2000 with five members of staff and no premises, has overseen the company's growth to its current position of more than 50 employees, a head office in Milton Keynes, and being a vital part of Arnold Clark Finance, contributing 7,000 vehicles to the risk fleet with a further 1,200 company cars and vans under fleet management.
Leaving school at the age of 15 without taking his O-levels, Ian took an apprenticeship in February 1961 as a motor mechanic and that started him on a career path that took him into workshops, motor retailing, truck and van rental and eventually vehicle leasing.
Redundancy in 1999 ultimately led to Ian along with colleague Peter Smith (finance director, Activa Contracts) being approached by Arnold Clark to launch a contract hire and leasing business
Ian calls Activa Contracts his "proudest professional achievement", having built the business up from "absolutely nothing" to what it is today with the potential for further growth.
Ian's induction into the Hall of Fame was the final award at this year Fleet News 'FN50' publication dinner, which brings the UK's vehicle leasing and contract hire industry together for an annual celebration.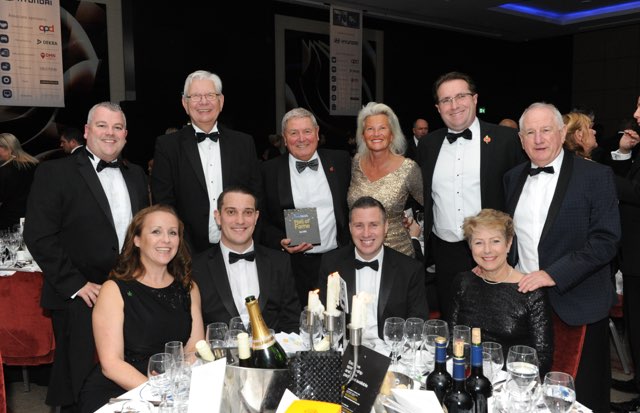 The award, said Stephen Briers, editor-in-chief of Fleet News: "Recognises and honours those people that have made an outstanding contribution to the fleet sector during their career."
Watched by colleagues from Activa Contracts, Arnold Clark Finance and the Arnold Clark Group and around 850 industry professionals - many of whom have become friends over the years - who attended the dinner at the Park Plaza Westminster Bridge Hotel, Mr Briers said:
"We have been provided with several testimonials from customers and staff about why Ian should be inducted into the Fleet News Hall of Fame. I've picked out two which I believe best encapsulate him."
They were from:
· Eddie Hawthorne, CEO and group managing director, Arnold Clark Automobiles: "Three words sum up this gentleman: Professional, calm and caring. It has been an honour to work with him and I, and my fellow directors, truly value his professionalism, business ethics and, most of all, his friendship."
· Chris Thornton, group finance director at customer Hughes Electrical: "Ever since our first contact, he has always operated with sincerity, honour and integrity. He always puts the customer first. He believes a face-to-face discussion is paramount to maintain a customer relationship, especially when a situation is to be resolved, not hiding behind an email."