8 March 2018

ADAS vehicle safety technology sends fleet repair costs soaring
Innovative Advanced Driver Assistance Systems (ADAS) fitted into the latest company cars are important safety aids, but they are adding significantly to the cost of fleet repair bills.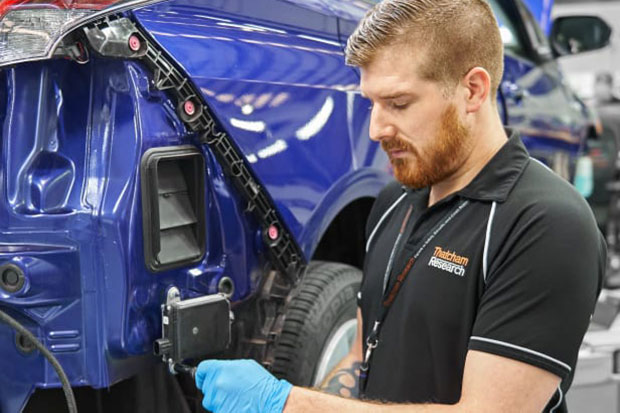 It comes at a time when the Association of British Insurers (ABI) has already warned that vehicle repair costs have accelerated by an average 33% over the last four years - in part due to vehicles increasingly being fitted with sophisticated electrical features, used for a range of ADAS technology.
While Thatcham Research, the motor insurers' automotive research centre, has previously called for "vehicle manufacturers to urgently engage with the repair industry to halt spiralling costs" after highlighting that the cost of replacing some parts had increased by more than 120%.
ADAS technologies use cameras and radar sensors to help to mitigate the risk of a collision and improve driver safety. They include automatic emergency braking (AEB), lane keeping assistance, blind spot warning systems and speed limiting devices.
The sensors behind those systems are expensive to replace and are often housed in vulnerable areas of the car, such as behind bumpers and windscreens.
That means they are causing a steep increase in the cost of replacing those traditionally cheaper parts. For example, Thatcham Research has suggested that ADAS technology was impacting windscreen replacement, potentially increasing costs by 123% on a Ford Focus and 78% on a Volkswagen Golf.
What's more, with ADAS technology currently fitted to around 6% of vehicles on UK roads and expected to rise to around 40% by 2020 fleet repair costs looks set to increase even further.
If damaged sensors and other ADAS components are not repaired, they could render on-board safety systems, like lane departure warnings, useless and compromise the safety of the driver and passengers.
The latest study into the cost of various ADAS replacement sensors was conducted by consumer magazine What Car?. It revealed that: Prices reached as high as £1,459 for an ACC sensor on an Audi Q5, £1,629 for a distance sensor on a Volkswagen Touareg and £2,024 for a forward collision mitigation unit on a Mitsubishi Outlander.
However, at the other end of the scale, £690 was charged for a radar sensor on a Toyota C-HR and £483 for the same part on a Skoda Kodiaq.
The publication also highlighted that a number of vehicles on sale did not have ADAS sensors in their bumpers, making them cheaper to repair after a minor incident. The Honda CR-V and Volkswagen Golf, for example, had sensors behind the bonnet badge, and the Nissan X-Trail, Nissan Pulsar, Mini Countryman, Mini Hatch and Subaru XV and Impreza models had sensors located in a unit behind the windscreen.
Steve Huntingford, editor of What Car? said: "The advanced active safety technology available on modern cars has undoubtedly helped to reduce accidents and save lives. However, in future we need improved housings for these systems and sensors that can recalibrate themselves.
"If manufacturers don't address these rising repair costs, many people could simply decide not to spec the latest safety kit for fear that a small mistake could land them with a huge bill. And then that kit will be of no use to anyone."
Last year Thatcham Research warned that a "repair storm was brewing" around increasing costs and complexity and said that its Bodyshop of the Future programme was bringing insurers, repairers and carmakers together to address the challenges.
Peter Shaw, Thatcham Research CEO called on vehicle manufacturers to "bring these costs under control".
At the time he called as "unacceptable' the fact that the cost for windscreen-mounted ADAS calibration spanned from £0 to £700 - across car manufacturers and often across similar sensors and technology.
Recalibration of vehicle camera and radar-based driver assist systems is vital after windscreen replacement - and in 2016 Activa Contracts became one of the first in the leasing industry to offer a special deal to its fleet customers when it announced an arrangement with Autoglass to have cameras and radar heads recalibrated at the special price of £165 + VAT per vehicle.