8 August 2022

An end is in sight for the new car shortage as manufacturing rates rise
In welcome news for the UK's leasing industry which has been challenged by the lack of new vehicle availability, according to the latest SMMT figures, UK car production has risen for the second consecutive month, with a 5.6% rise in June.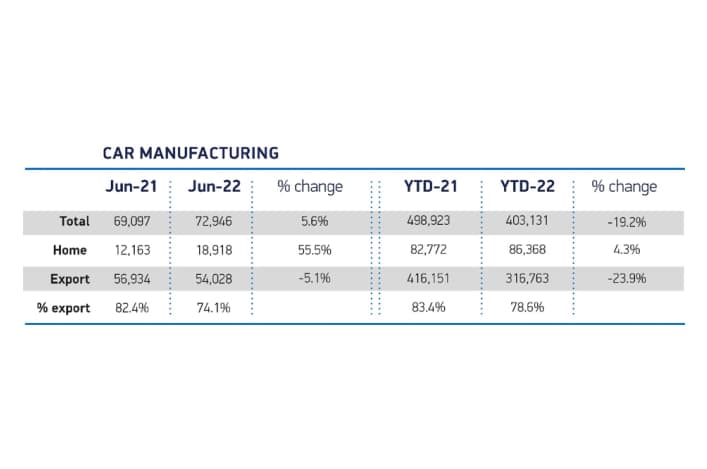 Although overall production is still at the lowest level since the first half of 2020, this second month of production growth is hopefully a sign that the shortage of vehicle componentry which has blighted new vehicle production is beginning to ease at long last.
The main cause of the dip in manufacturing figures has been the shortage of key components, in particular semi-conductors which has been further exacerbated by the war in Ukraine and more recent COVID lockdowns in China which have blighted the global shipping industry and supply chains. While the war remains ongoing, production levels of semiconductors appear to be recovering alongside supply chains, which is allowing more cars to be built.
Vehicle production levels are expected to improve throughout 2022, and again throughout 2023. Production should then return to more normal, pre-COVID levels by 2025 as supply chain issues are resolved.
Read more about this story on Fleet News.