16 January 2018

Behavioural change is key for businesses as introduction of Clean Air Zones nears
Businesses, their employees and private motorists must make behavioural changes and switch to more sustainable vehicles and modes of transport, according to the British Vehicle Rental and Leasing Association (BVRLA).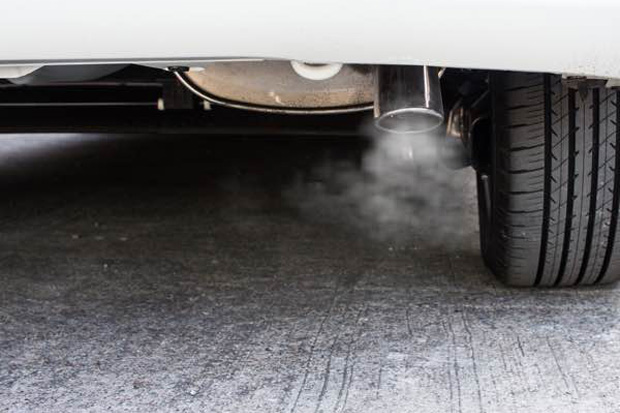 The organisation was responding to the recent government consultation on air quality outlining what they want to see incorporated into future government policy, which includes Mobility Credits.
The government will now consider the responses to the air quality consultation that looked at what additional measures would be required to support the local introduction of plans to reduce transport emissions.
Five cities – Birmingham, Leeds, Nottingham, Derby and Southampton – are already required to introduce Clean Air Zones under the government's 2015 UK Air Quality Plan. Additionally, local authorities in Greater Manchester, in Bristol and in South Gloucestershire have secured Air Quality Grant funding to develop Clean Air Zone proposals. Furthermore, a number of other towns and cities have also fallen short of air quality standards.
The government says it will work closely with local authorities with a view to finalising detailed proposals covering entry and charging criteria to Clean Air Zones within 18 months for introduction by 2020.
Although supportive of the government's commitment to improving air quality, the Association urges policymakers to consider a carefully blended set of incentives and restrictions to ensure that measures introduced do not damage the economy or punish people, but encourage long-term behaviour change which moves people and businesses towards cleaner transport solutions.
In its submission, the BVRLA made recommendations to:
Ensure that the introduction of Clean Air Zones acts as a catalyst for innovative schemes such as Mobility Credits, a scheme that will give people credits to use for occasional vehicle rental, car club use and public transport.
Support businesses and consumers through a managed transition, allowing small and medium sized businesses time to make fleet adjustments in line with their normal cycle without incurring unnecessary additional costs.
Offer improved fiscal incentives for the uptake of ultra-low emission vehicles, such as extending the current incentives for electric vehicles to cover not just the first owner of the vehicle, but subsequent owners too.
Explore the possibility of 'green lanes' on particularly congested and pollution generating routes in which only vehicles with low emissions could drive.
BVRLA Chief Executive Gerry Keaney said: 'Clean Air Zones are coming to many of our largest urban areas and you only have to look at some of the recent local adverse reaction from the taxi community in Leeds to see they have the potential to significantly impact local people and businesses.
'For many, their local Clean Air Zone will be the first tangible evidence of the government's drive to improve air quality. It's vital that their design and implementation encourages growth and enhances rather than impedes people's ability to get around and transport goods. We need to see a consistent approach to signage, charging and restrictions to minimise confusion and avoid non-compliance.
'We are calling for a carefully managed transition that encourages people and businesses to use more sustainable vehicles and modes of transport. Crucially, it must be done in a way that encourages people and businesses to make long term changes in their behaviour. Hence our strong advocacy of our Mobility Credits initiative which will help remove thousands of the most polluting vehicles from the roads. If the government and local authorities get this wrong, public and business support will be lost, and the economy and people's quality of life will suffer.'