20 January 2020

Cities fight to boost air quality with car 'ban' plans
Three of the UK's best known cities are pushing forward with radical places to improve air quality that will see the nation's first Zero Emission Zone launched in one location and a city centre car ban in two other cities.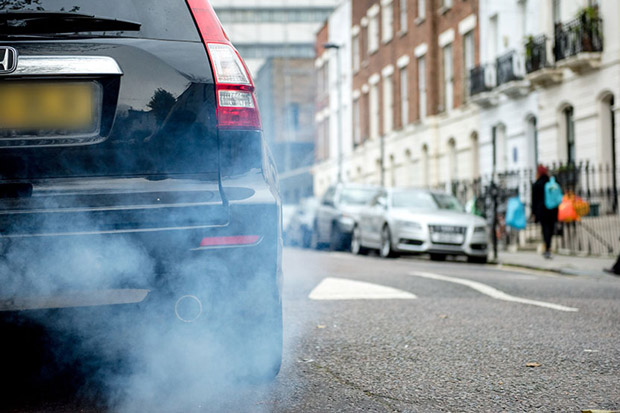 The measures underline the radical thinking of local councils and the extent to which they are prepared to go to improve air quality and compel fleets and consumers to transition to zero emission vehicles and alternative meets of travel.
The proposals, if given the green light, would see:
Birmingham, the UK's second city, effectively 'limit' private car city centre access with a complete ban on through trips as the city strives to become carbon neutral by 2030. The measure take the council's plan to introduce a Clean Air Zone in July covering all roads within the A4540 Middleway Ring Road (but not the Middleway itself) a major stage further.
York become the first city in the UK to ban "all non-essential private car journeys" from its centre by 2023. However, it has said that it would work with businesses to make sure deliveries continued and companies were not negatively impacted by the changes. The authority is to spend the next 12 months developing the initiative.
Only electric and hydrogen vehicles would be allowed free-entry on to five Oxford city centre streets from December 2020 during the hours of 7am-7pm if the plans are approved. Charge levels for non-compliant vehicles - cars, vans, HGVs and mopeds/motorcycles - of £10 per day is suggested rising to £20 per day in December 2024.
Birmingham City Council's plan is outlined in its newly published 'Birmingham Transport Plan 2031', which outlines a range of measures designed to: Prioritise people over cars, boost public transport, revitalise the city centre and local centres, reduce transport's impact on the environment, and eliminate road danger particularly in residential areas by prioritising walking and cycling.
Councillor Waseem Zaffar, cabinet member for transport and environment, said: "As a city, we have been over-reliant on private cars for too long and with more people choosing to live and work in Birmingham, we need to find innovative new ways to keep the city moving in an efficient but sustainable way.
"The more journeys we take by walking and cycling, the more we will improve air quality and our health and the more we will reduce congestion. For longer journeys, buses, trams and trains will be the backbone of a new, go-anywhere transport system."
He added: "The introduction of Birmingham's Clean Air Zone will reinforce our commitment to establish a zero emissions city."
Subject to Cabinet approval next week, the draft plan will then go out to public consultation from January 28, before a final version is formally adopted by the council.
Meanwhile, City of York Council says its moves to improve air quality go further than any city to date including Bristol, which, among other measures, plans to ban all privately owned diesel cars from a section of the city centre from March 2021 if the measure is given Government approval.
The measures are part of the Council's plan to make the city carbon neutral by 2030. Councillors claim that by reducing and removing non-essential car journeys across York, whilst improving the attractiveness of other travel options - cycling and faster, more reliable public transport - will boost air quality.
Finally, Oxford City Council and Oxford County Council say they will introduce the Zero Emission Zone covering Oxford city centre later this year and expand it in 2021/22.
The far-reaching two-phase measure has been revealed in final draft proposals that are now open to public consultation.
The informal consultation on phase one, the Red Zone, which essentially covers five city centre streets, runs until the end of January. Both Oxford City Council and Oxfordshire County Council are seeking feedback on:
Charge levels for non-compliant vehicles - cars, vans, HGVs and mopeds/motorcycles - of £10 per day charge is suggested rising to £20 per day in December 2024
The Zone's hours of operation - 7am-7pm is recommended
Whether discounts should be available for all blue badge holders entering the Zone until December 2024 and a 90% discount for residents living in the Zone until December 2030
What future phases of the Zero Emission Zone should include, and when they should be implemented.
The draft document also proposes the creation of a Green Zone covering the rest of the city centre in 2021/22, which would be accessed free of charge by zero emission vehicles and with discounted charges for vehicles which comply with the London Ultra Low Emission Zone standards (Euro6/VI for diesel vehicles/Euro 4 for petrol vehicles).
The document also proposes exemptions for businesses registered in the Red Zone until December 2024, followed by a 50% discount until December 2030 when a £10 per day charge would be levied.
The Councils say that exempting vehicles registered to businesses within the Red Zone from any charge until December 2024, allows employers time to transition to zero emissions fleets. Deliveries in non-zero emission vehicles may be made free of charge outside of the operating hours of the Red Zone.
Under the proposals, a compliant vehicle is considered to be one that matches the Government's Plug-In grant criteria - allowing some plug-in hybrids (cars with CO2 emissions of less than 50g/km and can travel at least 70 miles without any emissions at all and vans with CO2 emissions of less than 75g/km and can travel at least 10 miles without any emissions at all) and hydrogen vehicles, as well as 100% electric vehicles.
Following the feedback, the Red Zone will then go to formal consultation in March, and the draft charging order published, with both Councils making a formal decision on implementation in the spring, which could mean the scheme coming into effect in December 2020.
Under the proposals, zero emission vehicles would be able to drive in the Red Zone, which consists of Bonn Square, Queen Street, Cornmarket, Ship Street, St Michael's Street, and New Inn Hall Street - free of charge.
The Green Zone due to cover the remainder of the city centre and slated for implementation in 2021/22, would operate alongside the Red Zone, with separate requirements.
That could involve a charging scheme with:
Daily charges for high emission vehicles - worse than Euro 6/VI diesel or Euro 4 petrol
A discounted daily charge for low emission vehicles - Euro 6/VI diesel, Euro 4 petrol or better, and/or for vehicles which comply with the London Ultra Low Emission Zone standards
No charge for zero emission vehicles
Discounts for residents' cars, vans or motorcycles
Greater detail around the implementation of the Green Zone and how it would work is subject to further technical work, and consultation in 2020.