24 May 2019

Company car demand to spike in 2020/21 as new low tax rates introduced
Company car demand is set to spike in 2020 as lower benefit-in-kind tax rates for plug-in vehicles are introduced that will fuel fleet demand at least temporarily, according to Harvey Perkins, director of HRUX, speaking at the ICFM's 2019 Annual National Members' Conference.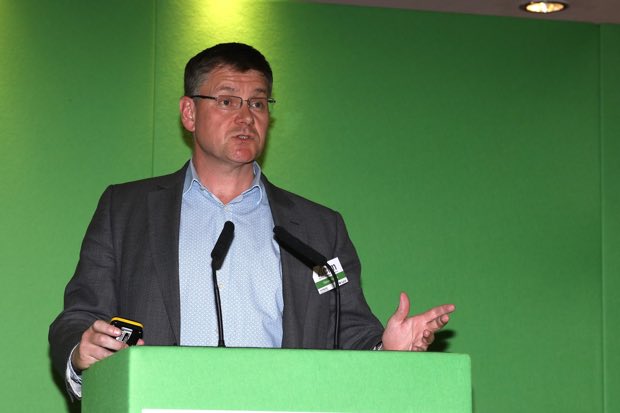 Recent years have seen drivers opt out of company cars.
Lower Benefit-in-Kind tax rates for plug-in vehicles will be introduced in 2020/21.
This change is to cause a spike in company car demand.
Future uptake, however, will depend on government policy beyond this.
---
In 2019/20 company car benefit-in-kind tax rates on vehicles with CO2 emissions of 0-50 g/km are 16% and 19% for those with emissions of 51-75g/km. However, in 2020/21 vehicles with emissions of 0-50g/km will incur a tax rate of 2-14% depending on zero emission range and those with emissions of 51-74g/km will range from 15-19%.
There were 940,000 company cars on the road in 2016/17, according to provisional figures from HM Revenue and Customs, a 70,000-vehicle drop from 2008/9. However, tax and National Insurance revenue from company cars has risen £460 million over the same period.
HRUX, which provides a range of consultancy services to businesses including on tax, believes that rates of company car tax is now "too high" consequently employees are opting out.
However, with benefit-in-kind tax rates on zero emission cars due to reduce to 2% from 16% in 2020/21 - and those for plug-in hybrids also due to also tumble - Mr Perkins told the Conference of the UK's only independent, not-for-profit organisation dedicated to furthering the education and advancement of car and light commercial vehicle fleet management: "Drivers will spend more money in Starbucks than in company car tax if they have a pure electric car. It is really an unbelievable deal."
With plug-in hybrids also "attractive" from a tax viewpoint, he said: "Those with a 40-mile range will have an 8% tax rate which is one of the lowest rates in a generation. These vehicles will be the answer for drivers until 100% electric vehicles arrive in sufficient quantity."
As a result, he said: "Company cars with CO2 emissions below 75gkm make sense. 940,000 company cars on the road is now the baseline. I think demand will spike in 2020/21, but then it depends on what the Government does in terms of company car tax rates and that we just don't know."
With the Government announcement on benefit-in-kind tax rates from 2021/22 pending, Mr Perkins predicted: "We expect tax rates will rise, but maybe not immediately. If that happens, the number of company cars on the road will, overtime, decline."
However, fleet managers remain confident that company car demand will remain with 83% of Conference delegates surveyed suggesting that it had a future.
Meanwhile, the Government will this year collect around £27.9 billion in fuel duty and a further £5.6 billion in VAT on fuel duty. However, with the transition to an electric vehicle future that revenue is likely to fall.
Consequently, forecasted Mr Perkins: "We will see some form of UK-wide road charging to recoup that money if it starts to float away with the transition to electric vehicles."
Fleet management to undergo 'fundamental shift' in next two years as raft of issues influence change, says ICFM
ICFM believes the next two years will be a period of great change for the fleet industry.
In order to respond the significant changes, the industry will become more innovative, strategic and creative.
The ICFM will adapt training and qualifications for the next generation of fleet, mobility and travel professionals.
The next two years will see a "fundamental shift" in the management of fleets as an unprecedented raft of issues influence change.
Furthermore, said Paul Hollick, chairman of ICFM, the UK's only independent, not-for-profit organisation dedicated to furthering the education and advancement of car and light commercial vehicle fleet management, at the organisation's 2019 Annual National Members' Conference, the role of a fleet manager had never been more "complex and challenging".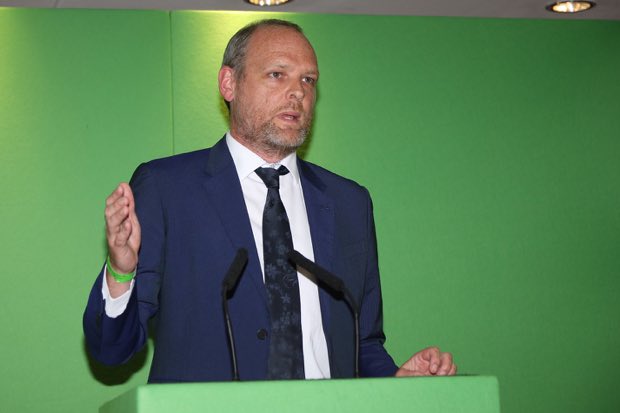 Reflecting on the range of influences, including political and technological as well as the emergence of generation Y in the workforce maybe not requiring a car, he said: "Our industry is changing. And changing very quickly. The new age is already here, whether we like it or not. Globalisation, 'mega cities', the connected car, the autonomous car, the new generation not wanting to even own a car with their differing buying patterns - or can even afford one - and mobility-as-a-service.
"Add to the mix world challenges of urbanisation, pollution, natural resource scarcity, congestion, politics, legislation and taxation and the role of a fleet manager has never been more complex or challenging. It's an agenda that cannot be ignored.
"The ICFM believes over the next 24 months, we will see a fundamental shift in our industry of the likes never seen before."
He continued in his key note address at the Conference entitled 'Fleet Resilience - Managing Uncertainty in the Current Climate': "Fleet skills will change and have to change. Manual tasks will cease to exist in their current form and fleet managers' creative sides will come to the fore. They will need to be innovative, dynamic and strategic."
As a result, ICFM, which was founded in 1992, would continue to evolve to "work for the fleet world, support its development and change", said Mr Hollick. "Developing talent and take the industry to the next level…to be the training backbone of the fleet car and van world."
That included, he said, developing and adapting training courses to "suit the future" including: "Developing training for students that are coming from differing disciplines to fleet especially from the procurement, travel, HR and eventually the mobility space.
"ICFM will develop the fleet/mobility/travel manager of the future. ICFM is here to raise the standards in the fleet industry and extol best practice."
ICFM qualifications are viewed as the de facto stamp of approval that a person can perform the job of a fleet manager while also making fleet management a fully recognised vocation.
Therefore, said Mr Hollick when employers were searching to recruit an individual to manage what can "often be a corporate's highest cost, or at least in the top five, costs" they would: "Search out the ICFM qualification when employing a new fleet manager just like they would do an accountant, an architect or a lawyer."
He concluded: "The ICFM is strong and robust, our focus is always on supporting the industry with its significantly changing landscape."
A further reflection of the changing world of fleet management was that ICFM was not only training managers to run fleets across the public, private and voluntary sectors, but also more fleet support service employees at motor manufacturers, franchise dealers, leasing and accident management companies and other supply-side organisations.