19 December 2017

Company car drivers could save almost £7,400 by going electric
Company car drivers could save around £7,376 by switching to a 100% electric car, according to new figures from Go Ultra Low.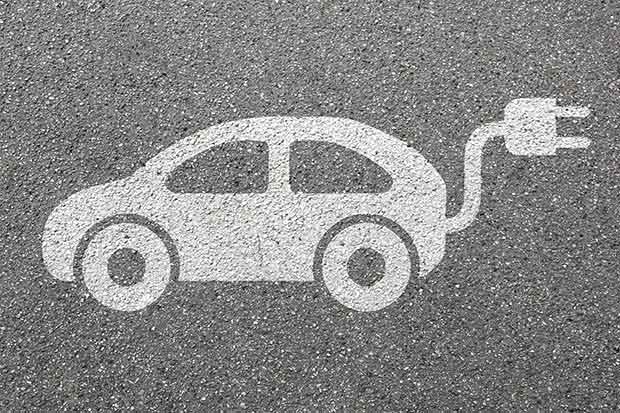 The figure, calculated by comparing average electric and diesel models, includes a benefit-in-kind tax rate saving of £3,974, in addition to an average £3,402 fuel saving over a typical three-year cycle of company car ownership.
For example, a comparison between the total benefit-in-kind tax payable for a 40% taxpayer over three financial years from April 2017 is calculated by Go Ultra Low to be £8,859 for the Volkswagen Golf GTD BlueLine 2.0 TDI 184PS BMT and £4,885 for the Volkswagen e-Golf 100% electric car.
The fuel savings are based on annual company car mileage of 19,800, according to the Department for Transport's National Travel Survey 2016, and fuel costs of 3p per mile for a 100% electric car compared to 9p per mile for an average diesel car.
New online cost comparison tools on the joint government and motor industry campaign organisation's website, www.goultralow.com provide fuel and tax cost savings for both company car drivers and private motorists.
The cost calculators allow all-new petrol and diesel engine cars to be compared side-by-side with every plug-in hybrid and 100% electric car from Go Ultra Low's supporting manufacturers - Audi, BMW, Hyundai, Kia, Nissan, Renault, Toyota and Volkswagen.
Poppy Welch, Head of Go Ultra Low, said: 'Businesses should not be put off by the upfront purchase price of electric vehicles, but should instead focus on the fantastic savings they offer over the life of the vehicle. However, we know that many questions and concerns still remain in regards to electric vehicles and their viability for business. That's why Go Ultra Low has developed a range of tools to offer businesses and drivers the information they need to choose the car that best suits their needs.'
Further cost savings are available too, according to Go Ultra Low, as government grants provide up to £4,500 off the price of pure electric cars, £2,500 off the price of eligible plug-in hybrid cars, and up to £8,000 off the price of a new electric van.
Consumers can also benefit from up to £500 off the cost of installing an electric chargepoint at their home. To make commuting in a plug-in car even more viable, businesses can also take advantage of the Workplace Charging Scheme, which provides grants of up to £300 per charging socket.