31 May 2019

Company car drivers' pick-up on the tax efficient benefit of 4x4 'lifestyle' vehicles
Company car drivers are choosing 4x4 'lifestyle' pick-ups in increasing volumes over more traditional vehicles due to their tax-beating credentials.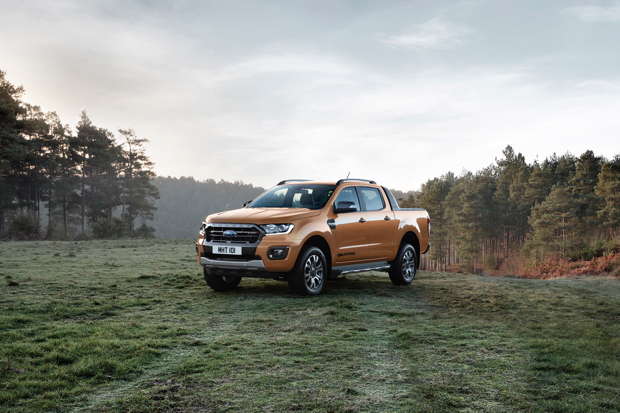 Why would a company car driver want an SUV?
There are greater tax benefits because HMRC class vehicles over 1,000 kg as a van.
They're practical and versatile, suiting both families and those who love the outdoors.
They usually have high specification and great safety features.
---
That's the claim of automotive data industry provider CAP HPI, explaining why registrations of new 4x4 'lifestyle' vehicles had increased year-on-year for the past 10 years, more than doubling from 7.24% in 2010 to 15.02% so far in 2019. The 'lifestyle' models, which are classed as light commercial vehicles, last year accounted for 13.67% of all vans sold.
The top three 4x4 'lifestyle' models registered last year were: The Ford Wildtrak 3.2 200 Auto, the Nissan Tekna 2.3 190 4WD Auto/Nissan Tekna 2.3 190 4WD and the Mitsubishi L200 Barbarian 4WD Auto. This year, models from Ford, Mitsubishi and Nissan are the best sellers in the sector accounting for 33.11%, 24.24% and 17.78% respectively of total segment sales.
The volume of new 4x4 'lifestyle' registrations means it is now the third largest sector across the entire LCV range for registrations in 2019 so far, behind medium-sized vans (40.5%) and large vans (20.2%).
Steve Botfield, senior editor, commercial vehicles and motor cycles at CAP HPI, said: "It's easy to see why registrations have doubled in this sector in the past nine years as drivers recognise 4x4 'lifestyle' vehicles' flexible use as a multi-purpose vehicle with top class specifications and very appealing tax benefits."
In 2019/20 the van benefit-in-kind tax charge is a flat-rate £3,430. That means a 20% taxpayer will face a tax bill of £686 a year (£57.17 a month) and a 40% taxpayer a charge of £1,372 a year (£114.33 a month). That, said CAP HPI, made choosing a 4x4 'lifestyle' model "a disproportionately cheap alternative to a conventional SUV or other choice of company car".
Mr Botfield said: "Drivers often choose lifestyle pick-up vehicles to reduce company car tax, because HM Revenue and Customs classify any vehicle as a van if the payload is greater than 1000kg.
"This has big tax benefits and can mean that motorists can drive a vehicle with a good spec and big on road presence at a fraction of the cost of running a large luxury 4x4. The increasingly enhanced specifications and features such as a Truckman top and other secure load covers, which are not included with standard 4x4 'lifestyles', means they also hold their values well in the used market, making them an even more solid purchase."
'Lifestyle' 4x4 vehicles typically have a specification as high as passenger vehicles, according to CAP HPI. As well as boasting practicality and versatility benefits that come with having a "massive" loadbay, they also had "great family appeal".
What's more, some of the latest double-cab trucks had "impressively" spacious cabins and rear seats, while the improved safety and rugged styling also proved to be attractive. Towing capabilities and off-roading capability further added to the popularity of the vehicles, it said.
However, speed limits with 4x4 'lifestyle' vehicles differ from model to model and on some they vary according to trim level. The increased mass of some newer pick-ups meant they were too heavy to be classed as 'dual purpose' vehicles, and were therefore subject to standard light commercial vehicle speed limits - 10mph slower on single and dual-carriageways.