9 August 2019

Council introduces parking surcharge in latest crackdown on 'polluting' diesel cars
A 50% surcharge on parking an 'older and polluting' diesel car in the London borough of Westminster has been introduced and it is believed that other towns and cities could follow suit.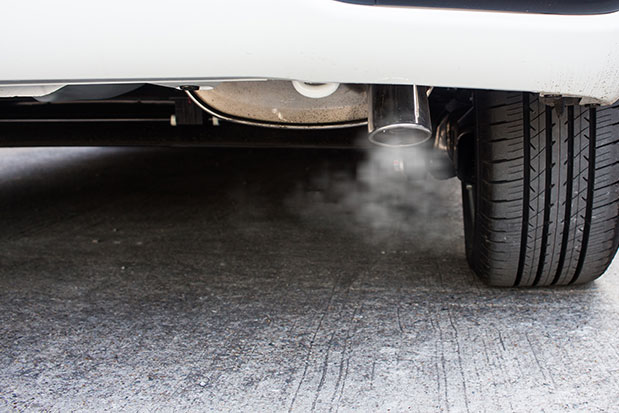 Westminster City Council this week became the latest London borough to introduce the surcharge - following the lead of the likes of Islington, Merton, Kensington and Chelsea and Hammersmith and Fulham.
What's more it is reported that other towns and cities nationwide maybe considering similar parking surcharges on diesel cars including Bath, Birmingham and Manchester.
Known as 'differential pricing', Westminster City Council has introduced a scheme that sees an additional surcharge ranging from 85p to £2.45 per hour on top of parking fees applied depending on where in Westminster, with more central locations attracting a higher premium.
Designed to "help take on the challenge of low air quality", the surcharge has been introduced following a trial of a 50% surcharge for on street parking in part of the borough.
While the Westminster scheme targets pre-2015 diesel cars "as they are the heaviest polluters", not all 'differential pricing' measures are identical. For example, Islington Council introduced a £2 per hour surcharge for short stay parking in 2018 rising by a further £1 in March 2019 with no concession for Euro6-compliant diesel vehicles or diesel hybrids.
Cllr Tim Mitchell, Westminster City Council's Cabinet Member for environment and city management, said: "We are standing up and taking action to improve air quality in Westminster, the evidence proves that the diesel parking surcharge can make a difference.
"Our residents were clear that they want us to roll out the 50% surcharge across the city. Air quality is one of their top concerns, and so this move is an important and logical next step in our commitment to improving the air we breathe."
Over the last two years the Council trialled the diesel parking surcharge in parking zone F, largely comprising Marylebone and Fitzrovia. The scheme was claimed to have been "very successful", reducing the amount of older diesel vehicles parking in the Marylebone Low Emission Neighbourhood by 16%, without any obvious displacement to nearby parking zones, it was claimed.