27 March 2020

COVID-19: An update for our customers
Last updated 27th March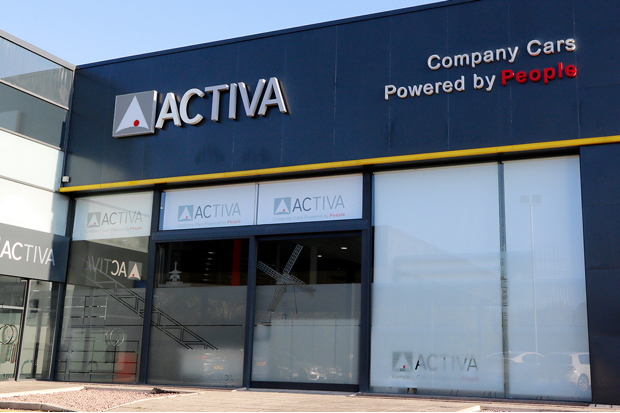 Following the government announcement on Monday 23rd March, we have made the decision to temporarily close our business premises until Monday 13th April, or until any government restrictions are lifted.
During this difficult time, key staff are equipped to work remotely so that we can continue to look after your drivers and your vehicles. If you need to contact us, we will still be on hand to help and are contactable by email and by phone.
We have put together the following FAQs to hopefully provide you with all the information you need.
Are you open for business?
Activa Contracts is open for business.
We're currently operating remotely. Your account manager can be contacted by email or phone to provide help and advice. We can continue to provide quotations and process vehicle orders on your behalf. We're in daily contact with our suppliers and vehicle manufacturers.
Our maintenance team is on hand to talk to repairers, provide emergency roadside assistance and help with mechanical queries on 01908 288400.
Our customer services team continues to remotely manage your fleet. If you have any general enquiries, please call us on 01908 288400.
What do I do if I have a mechanical breakdown?
At this time, we do not recommend that you travel unless absolutely necessary, or you are an essential user. Priority service will be given to essential users.
If you are unfortunate enough to suffer a mechanical failure, please call our emergency team on 01908 288400. They are on hand 24/7 to deal with any emergency roadside breakdowns.
What do I do if I am involved in a road traffic accident?
If you are unfortunate enough to be involved in a road traffic accident, you must follow the guidance provided by your employer.
In the event that your contract includes our full accident management service, please call our dedicated 24-hour accident team on 01908 288400.
My road tax is due to expire soon, will my vehicle be re-taxed?
Yes. We have renewed road tax for vehicles that are due to expire in April 2020. We have also submitted our renewals to DVLA for road tax due to expire in May 2020 and we will start to process these next week.
However, if your vehicle requires an MOT test or is a special category vehicle (e.g. NHS), we will renew these vehicles separately, as soon as the DVLA website has been updated to reflect the government announcement on MOT tests.
You can check the status of your vehicle at www.gov.uk/get-vehicle-information-from-dvla. Please email us at acvm@arnoldclark.com if your road tax has not yet been renewed.
My car is due an MOT test on or after 30th March 2020, what should I do?
There is no need to take any further action. The government have now announced (25th March 2020) that MOT Test dates for cars and light commercial vehicles, due from 30th March 2020, have been extended for 6 months.
You may have received MOT renewal notices or reminders from us. Please ignore these. You can continue to drive your car or light commercial vehicle.
https://www.gov.uk/guidance/coronavirus-covid-19-mots-for-cars-vans-and-motorcycles-due-from-30-march-2020
My car is due an MOT test before 30th March 2020, what should I do?
If a vehicle MOT is already overdue or is due before 30th March 2020, then the vehicle must not be driven on the road until an MOT pass has been obtained.
You can read the separate government guidance in the link below.
https://www.gov.uk/guidance/coronavirus-covid-19-mots-for-cars-vans-and-motorcycles-due-before-30-march-2020
Can you get me a short-term hire car if my own car is off the road?
We cannot offer a replacement vehicle at this time. We are reliant on our supplying partners who are working under enormous pressure and with a reduced workforce. We are prioritising essential workers.
What do I do if my vehicle needs a service?
While service centres are permitted to open, many are closed. Of those that remain open, they are prioritising essential users. As a result, it will not be possible to carry out routine manufacturer servicing at this time.
In the meantime, please make sure your vehicle is topped up with sufficient oil and water.
Can I still take my car abroad?
Issue of foreign travel documents is currently suspended until travel restrictions are lifted.
What can I do if I have a chipped or cracked windscreen?
Our glass suppliers are still open for business, but as with service centres, they are currently focusing their efforts on essential workers. You may experience delays on windscreen repairs for this reason. Call us for further information on 01908 288400.
What do I do if I have a puncture or need a replacement tyre?
The majority of fast-fit (Kwik-Fit, ATS) centres are open however they are prioritising essential workers. If you need urgent assistance, please visit your local fast-fit centre and they will contact us in the normal way.
What happens if I commit a traffic offence?
We recommend that you refrain from driving if you can. But if you are an essential user and you need to travel, please remember that any traffic offences committed while driving are your responsibility.
Some councils and traffic authorities may relax their rules during the emergency period, but it's your responsibility to check this information. As an example, all road user charging schemes in London have been temporarily suspended from 23rd March 2020 until further notice.
https://tfl.gov.uk/info-for/media/press-releases/2020/march/tfl-suspends-all-road-user-charging-schemes-to-help-critical-workers?intcmp=62502
I am waiting on a new vehicle being delivered to me, what will happen?
We are still able to deliver some vehicles, however there is a high chance that your new vehicle delivery will be suspended until the restrictions are lifted. We will be in contact with you to advise.
My contract will expire soon, what should I do?
We are more than happy to help, by extending the end date of your current contract on a day to day basis until travel arrangements get back to normal. We will invoice you or your business up to the date that we collect your vehicle. It is your responsibility to make sure that motor insurance has been extended.
Who do I contact if I have a query about my monthly payments to Activa?
Please contact your Activa account manager who will be able to advise you on this subject.