26 March 2020

COVID-19 forces local authorities to postpone the introduction of Clean Air Zones.
The coronavirus (COVID-19) pandemic is forcing local authorities to delay the introduction of planned Clean Air Zones later this year.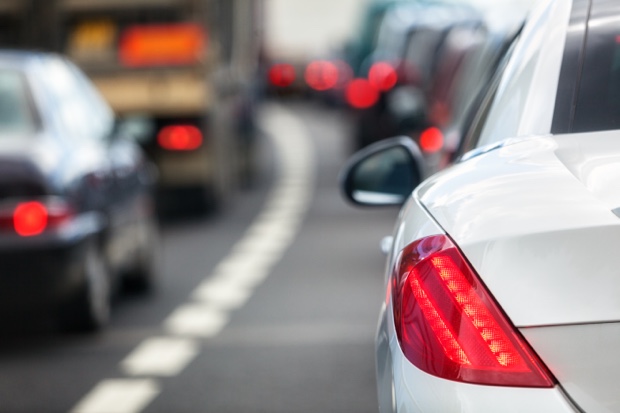 Oxford City Council and Oxfordshire County Council, which were due to introduce the UK's first Zero Emission Zone in December, now say the scheme will implemented in summer 2021.
Meanwhile, Birmingham City Council has written to the Government requesting postponement to the launch of its Clean Air Zone. Scheduled for implementation in summer 2020, councillors have asked for a delay "until at least the end of the calendar year".
It is also likely that Leeds City Council will delay implementation of its Clean Air Zone, which, it was announced earlier in March, would be introduced on September 28. However, any delay has yet to be officially confirmed by the authority.
Birmingham City Council is due to introduce a Class D Clean Air Zone. It will see non-compliant - non-Euro 6/VI for diesel or Euro 4 for petrol - cars, vans/light goods vehicles, taxis and private hire vehicles charged £8 a day to travel in the Zone and HGVs, coaches and buses charged £50 a day. There is no charge for motorcycles, mopeds or scooters to drive in the Zone, which covers all roads within the A4540 Middleway Ring Road (but not the Middleway itself).
The authority said in a statement: "The impact of COVID-19 on Birmingham has meant that the current priority for income workers and residents is to ensure that they and their families stay safe, and the effect on businesses has meant that their current focus is on trying to support employees rather than upgrade vehicle fleets.
"The Council has therefore requested to delay the launch of the Zone until at least the end of the calendar year, and it to be kept under constant review in conjunction with the Government's Joint Air Quality Unit.
Councillor Waseem Zaffar, the Council's cabinet member for transport and environment, said: "The current situation has meant we need to make changes to our original plans. COVID-19 is having a profound impact on the economy of the city and our preparations for the Clean Air Zone.
"Once we have addressed coronavirus in the immediate term, poor air quality will continue to be a significant issue in the long term, and we should not be complacent.
"We believe that a Clean Air Zone in Birmingham remains the most effective way of making a sustainable improvement to Birmingham's air quality and we will continue to put in place the infrastructure required to support it."
Meanwhile, introduction of the UK's first Zero Emission Zone - banning all but electric and hydrogen vehicles from free-entry – has been postponed by Oxford City Council and Oxfordshire County Council and the current formal consultation process on the initiative closed.
In a joint statement, the local authorities said: "Amid the current situation with coronavirus with Government acknowledging an economic crisis, both councils recognise that businesses and residents across the city need to focus all of their attention on managing the current and potential impacts on their trade and way of life. The councils have therefore decided that during this period of uncertainty, businesses should not be expected to devote time to the detailed logistical planning required for the Oxford Zero Emission Zone."
The Zero Emission Zone was due to be introduced in two phases starting in December: Phase one - known as the Red Zone and covering part of the city centre - would see non-compliant cars, vans, HGVs and mopeds/motorcycles charged £10 per day to enter; phase two - known as the Green Zone - covering the rest of the city centre was scheduled for introduction in 2021/22. It would be accessed free of charge by zero emission vehicles and with discounted charges for vehicles complying with the London Ultra Low Emission Zone standards (Euro6/VI for diesel vehicles/Euro 4 for petrol vehicles).
The statement continued: "The current plan to launch the Red Zone for the Oxford Zero Emission Zone in December 2020 is now postponed. We will be closing the current formal consultation on the Red Zone but responses submitted so far will be read and saved. The councils plan to resume the consultation in late 2020, and a view to implement the scheme in the summer of 2021."
Councillor Tom Hayes, cabinet member for zero carbon Oxford, Oxford City Council, added: "We are all living through an unprecedented crisis. We have to get our priorities right at this time, and that means focusing on the immediate concerns of businesses who are key to the success of the Zero Emission Zone. We can't expect businesses who are facing coronavirus challenges right now and potentially for months ahead to prioritise helping to shape the policy or focusing on the logistical planning required for these schemes."