6 December 2019

EV myths busted with 2020 set to be a watershed year for plug-in demand
Many experts are predicting that 2020 will be a watershed year for plug-in vehicle sales with demand fuelled by significantly reduced company car benefit-in-kind tax from April.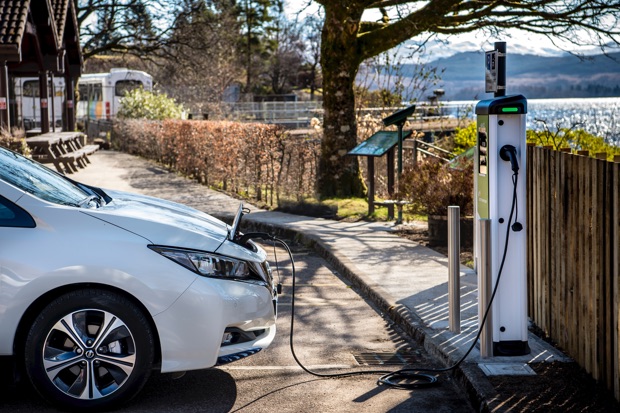 However, ACFO, the UK's premier fleet decision-makers' organisation, and fleet decision-maker training body ICFM, while supporters of electric vehicles, have frequently said that a number of obstacles must be overcome for such models to be operationally viable for many businesses.
New car registration figures from the Society of Motor Manufacturers and Traders show, demand remains miniscule - below 10% year-to-date for all types of plug-in electric and hybrid electric- models, although sales could be hampered in part due to the right products not being available at the right price with realistic delivery times.
What's more making a case for an electric vehicle fleet continues, as the ICFM has frequently said, to be something of a conundrum for UK fleet operators.
Both ACFO and ICFM highlight that while the majority of fleet operators want to embrace a zero emission future, the road to getting there remains fraught with challenges and continuing confusion with the cost of ownership, charging infrastructure, journey planning and driver education among key issues that must be overcome.
Notwithstanding those issues, the fact that benefit-in-kind tax on 100% electric cars reduces to 0% in 2019/20 from the current 16% of the P11D value for the current tax year (2019/20) and then rises to just 1% and 2% respectively for each of the following two financial years is forecast to be a catalyst for demand.
Now Hyundai, which offers hybrid, plug-in hybrid, battery electric and hydrogen fuel cell electric cars alongside petrol and diesel vehicles, has launched its 'Drive Different' campaign. It looks at attitudes towards eco mobility, what impacts driving style and how that changes in an alternatively fuelled vehicle.
In doing so it is hoping to bust some of the top 10 concerns and myths about electric cars which it says are:
Range anxiety: Don't panic. A typical electric vehicle covers between 100 and 200 miles on a single charge and even longer on some models with ranges of more than 300 miles.
Worries about finding a public charging point: No need to be. There are currently more than 14,500 public charging points in more than 9,000 locations in the UK and the network is growing rapidly.
Electric vehicles being too expensive Think again. With more and more affordable and competitive options and fewer moving parts to fail or need replacing, electric vehicles are cheaper to run than conventionally fuelled vehicles.
Worries that electric vehicles are too sluggish: Not true! Instant torque delivery means electric vehicles can accelerate just as quickly and if not much quicker than their petrol or diesel counterparts.
Concerns about taking an electric vehicle through a car wash or driving in a lightning storm: It is perfectly safe to use a car wash and there's no extra risk of driving in a lightning storm.
Not enough electric vehicle choice in the market: The electric car market is expanding rapidly. Hyundai claims to have the largest e-mobility fleet in the world including the latest in electric, hybrid and hydrogen fuel cell vehicles.
Worries that electric vehicles' batteries are adding to the landfill crisis: The batteries can be recycled just like the batteries in petrol or diesel cars. Electric vehicle power cells can be used to store solar and wind energy, or they can be broken down with their more-valuable elements reused.
Doubts surrounding the safety of electric vehicles: Electric vehicles undergo the same rigorous testing and meet the same safety standards required for petrol or diesel fuelled cars.
Worries about breakdown cover: The majority of roadside breakdown providers have services for all electric vehicles as well as conventional vehicles.
An electric vehicle will not fuel 'petrol head' needs: As soon as you push down on the accelerator, the transition from stationary to speed is almost instantaneous.
Sylvie Childs, senior product manager at Hyundai Motor UK, said: "It's for us in the industry, working together with Government and electricity providers, to make sure drivers understand the reality of electric vehicle ownership."