6 May 2019

End petrol and diesel car and van sales by 2030, climate change experts advise Government
Government advised to bring forward its ban on petrol and diesel cars.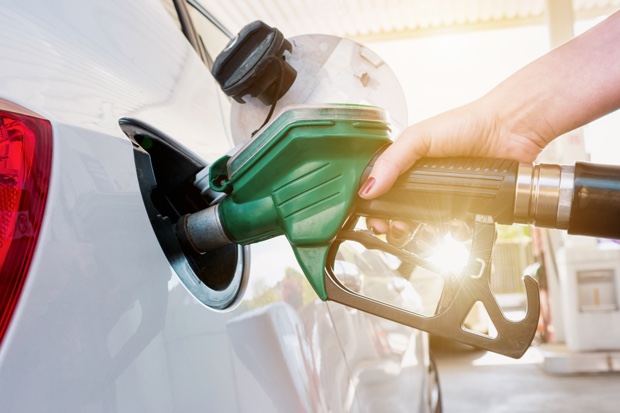 Why?
The UK want to be a zero-emission economy.
Reduce costs for drivers.
Improve air quality.
---
That's because the Committee's vision of a zero-emission UK economy brings forward the end-date for sales of new traditional combustion engine cars and vans from the Government's previously stated target of 2040 to 2030, or 2035 at the latest, "reducing costs for motorists and improving air quality".
Instead the Committee recommends that all new cars and vans should be electric - or use a low-carbon alternative such as hydrogen - by that date to ensure complete transformation of the UK car and van parc to ultra-low emission vehicles by 2050. To achieve that vision, the report says: "The Government must continue to support strengthening of the charging infrastructure, including for drivers without access to off-street parking."
To achieve the 2030 fuel switchover target date - or 2035 at the latest - the report says there will need to be "a rapid ramping up of the market share of electric vehicles, from around 2% today, during the 2020s" with financial incentives to support sales "in the near term" until cost parity with conventional petrol and diesel vehicles is reached.
Additionally, there will need to be 3,500 rapid and ultra-rapid chargers near motorways to enable long journeys and 210,000 public chargers in towns and cities. Today, in total, there are 21,000 public chargers of all speeds.
The report adds: "Ideally, ultra-low emission vehicles would reach 100% of sales of [new] cars, vans and motorbikes by 2030 or soon after, but must certainly do so by 2035."
The Committee's new 277-page report - 'Net Zero: The UK's Contribution to Stopping Global Warming' - sets out the latest evidence on climate science, the international context and "the opportunities for deep reductions in emissions across the UK".
The watchdog's long-awaited landmark report concludes: "The UK should legislate as soon as possible to reach net-zero greenhouse gas emissions by 2050." If Government adopts the recommendation it would make the UK the first industrialised nation to agree to legislate a net-zero target.
The report provides insight into how emissions can and should be reduced across all sectors of the economy and argues that "delivery must progress with greater urgency" and in respect of motor vehicles it says: "2040 is too late for the phase-out of petrol and diesel cars and vans, and current plans for delivering this are too vague."
Extensive electrification of transport is suggested - currently less than 0.5% of kilometres are driven by low-carbon electric or plug-in hybrid cars in the UK - with hydrogen potentially fuelling long-distance HGVs. To help prepare for that, trials of zero-emission HGVs and associated refuelling infrastructure were now needed, said the report. It added: "Vehicle and fuel taxation from the 2020s onwards should be designed to incentivise commercial operators to purchase and operate zero-emission HGVs."
A hydrogen-based HGV switchover would, said the report, require 800 refuelling stations to be built by 2050 and electrification would need 90,000 depot-based chargers for overnight charging.
The benefits for UK citizens from a zero-emission economy would include, says the report, "electric vehicles with large enough batteries and sufficient recharging infrastructure providing a superior driving experience". Electric cars were expected, said the report, to be "cheaper to purchase than conventional cars by 2030 and yield considerable savings in their running costs without existing subsidies or advantageous tax treatment".
Capital subsidies - the existing Plug-in Car and Van Grants - along with fuel (electricity is not subject to fuel duty) and vehicle taxation subsidies could, says the report be "phased out in the long run as electric vehicles reach cost parity". It continues: "By 2050, we expect the shift to low-carbon options like electrification to cut the annual cost of UK transport by around £5 billion. That can be achieved while maintaining transport's tax continuation and allows for the costs of charge-points and other infrastructure."
Lord Deben, chairman of the Committee on Climate Change, said: "We can all see that the climate is changing and it needs a serious response. The Government should accept the recommendations and set about making the changes needed to deliver them without delay."
The full report is available here.