1 November 2019

Fleet confidence to rise in 2020 as the 'fog of uncertainty' lifts, says new BVRLA report
Fleet business confidence is expected to rise next year when lower company car benefit-in-kind tax rates come into force, supplies increase for RDE2-compliant diesel vehicles and zero-emission models, and there is clarity on Brexit.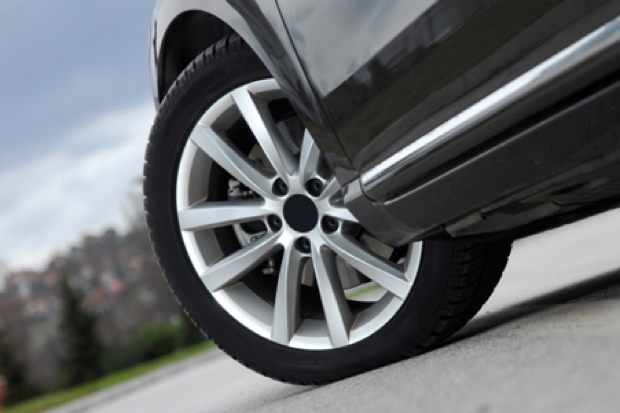 What's more the showroom arrival of more RDE2-compliant diesel models that avoid the four percentage point company car benefit-in-kind tax surcharge allied to the fact that the latest diesel vehicles "can be cleaner and cheaper to run than petrol for higher mileages and longer journeys" could herald a resurgence of the fuel.
They are among the key conclusions of a new British Vehicle Rental and Leasing Association 'Leasing Outlook' report that suggests that the downward trend in confidence levels that stretches back six years might be reversed in 2020.
The report, which combines market data with insight from a panel of senior leasing executives including David Cooper, managing director of Arnold Clark Finance, which like Activa Contracts is a division of the Arnold Clark Group, Europe's largest independently-owned vehicle dealer group, analyses the current leasing market and its future development.
The report suggests that Brexit is the "final hurdle" to long-term strategic certainty for business following the appointment of Boris Johnson as Prime Minister and "greater certainty" about the shape of company car benefit-in-kind tax in the wake of the Government's summer announcement on rates through to the end of the 2022/23 financial year.
What's more, the report suggests that over the next 12 months fleet confidence will rise as disruptive barriers such as the introduction of WLTP-based emissions testing, combined with vehicle contract extensions as a result of the continuing Brexit saga are banished.
The report continues: "Once a clearer picture emerges, fleets should be able to establish longer-term planning that may kick-start [vehicle] renewal programmes."
But, amid an increasingly complex fleet operating environment and the "fog of uncertainty" hanging over the fleet market starting to lift, all-be-it that Brexit remains unresolved, the report highlights that "numerous challenges" remain. They include:
A short-term concern that fleet operators may delay vehicle replacement until after April 6 next year when the new reduced company car benefit-in-kind tax rates become effective
Fleets having to deal with added company car benefit-in-kind tax complexity due to the introduction from April 6, 2020 of two tax tables - depending on whether vehicles are registered before or after that date.
Growing concern emerging around the potential for lead times to be disrupted ahead of the arrival of the lower company car benefit-in-kind taxes for newly registered company cars
The decline of diesel with disruption to vehicle availability as manufacturers rebalance their production capacity as demand for petrol and zero-emission models increases
However, diesel demand is predicted to at least stabilise in a post-Brexit economy, buoyed by the arrival of RDE2-compliant models that escape the four percentage point company car benefit-in-kind tax surcharge.
What's more, the BVRLA reports that one motor manufacturer has calculated that its RDE2-complient diesel cars will be approximately 25% more fuel efficient than its petrol equivalents.
As a result, the report concludes: "For fleet operators, this potential saving will be hard to ignore when making policy decisions and this will establish a new balance between petrol and diesel amid informed discussions about the best fuel choice, based on traditional factors such as total cost of ownership."
Amid a growing rise of vehicle fuel choices - by 2021 there could be 92 zero-emission vehicles and 118 plug-in hybrid electric vehicles on the market - the report says that "a one-size fits all approach" to company car choice was "becoming irrelevant".
However, it said the rise of "the blended fleet" delivered added complexity to the fleet decision-making process. That in turns meant that it was critical that fleet operators focused on vehicle total cost of ownership data when compiling company car choice lists and analysing the suitability of different fuels across the operating profile of the fleet.
Meanwhile, as new car sales have declined motor manufacturers have focused on new product strategies and the introduction of consumer-focused services. As a result, personal contract hire is seen as the "engine of growth" in 2020 for the vehicle leasing market.
The report says: "In the fleet market, uncertainty over tax [rates are only known up to the end of 2022/23] and restricted supplies of core fleet vehicles are persuading drivers to opt-out in favour of alternatives, such as personal leasing."
Additionally, mobility service options under consideration range from subscription services to used vehicle leasing and include more niche products such as car sharing and integrated Mobility-as-a-Service platforms.
The full report can be read at: https://www.bvrla.co.uk/uploads/assets/c38473ed-5997-48c5-a0cdfb58776ec746/BVRLA-Quarterly-Leasing-Outlook-Report-Q2-2019.pdf