20 November 2017

Fleet demand for diesel falls as Chancellor considers new taxes
Diesel continues to be the dominant fuel amongst fleet customers, but its share is in decline as the corporate sector turns increasingly to petrol cars.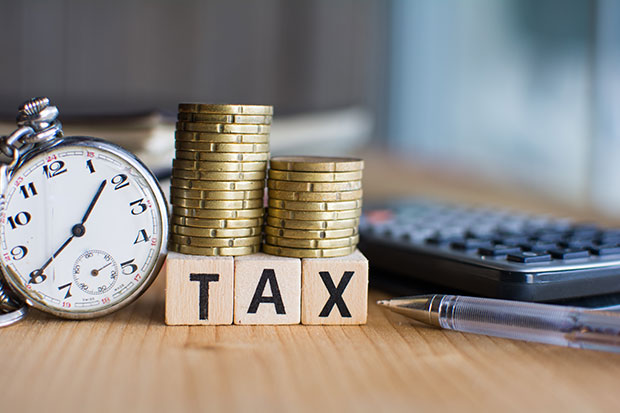 Fleet demand could fall further with the Chancellor of the Exchequer Philip Hammond reported to be considering introducing higher taxes on new diesel cars in the 2017 Winter Budget.
The decline in diesel demand is most likely linked to the national media's reporting on diesel vehicles in recent months and the causal links between these vehicles and poor air quality in many of the UK's towns and cities.
It is believed this has grabbed the Chancellor's attention, but it is not clear how any new taxes would be levied, although the plan is viewed as part of the government's bid to improve air quality.
It has been suggested that additional VAT could be levied on new diesel cars or they could be subjected to a new 'sales tax', the Financial Times has reported.
Further HM Treasury leaks have suggested that fuel duty on diesel could rise, while that of petrol is reduced or remains unchanged. As a result, the pump price of diesel would increase, penalising owners and operators of all diesel vehicles – not just new diesel car buyers – including commercial fleets reliant on diesel vans and trucks.
Another option that has been floated is for extra charges to be levied on anyone who buys a second-hand diesel car if they live in an area with high levels of emissions. However, such a move would hit used vehicle values and mean defleeted diesel vehicles could be transported around the country to be sold in low emission areas.
Analysis of detailed Society of Motor Manufacturers and Traders' (SMMT) registrations data by vehicle information provider Glass's, reveals that the diesel share of fleet sales has fallen below 60% every month since November 2016 and its demise is accelerating. The diesel share even fell to 50% in August and only recovered to 51% in September.
Petrol has been the main beneficiary and, based on current trends, is set to surpass diesel as the leading fuel among fleet buyers within months, according to Glass's in its November Monthly Car Market Report.
Diesel cars on a model-for-model basis are more efficient than petrol-engine vehicles and thus produce lower CO2 (carbon dioxide) emissions. Glass's said: 'Although diesel demand is still falling more rapidly among private consumers than fleet buyers, this trend is rather worrying as fleet users naturally cover higher mileage. As it is, there are already concerns that CO2 levels could rise in the UK this year for the first time since average CO2 emissions were recorded and a continuation of this trend will only increase the likelihood of that.'
Against the background, the SMMT has repeatedly highlighted that today's Euro6 diesel cars are the 'cleanest in history'.
Ahead of the Budget Statement, it is certain that the motor industry, led by the SMMT, will have been lobbying the Chancellor against such moves.
New car diesel registrations are down by 14.9% year-to-date, while petrol is up by 2.9% and alternatively-fuelled vehicles up 34.8% in a new car market down 4.6% on last year.
Diesel was therefore bearing the brunt of the market contraction and uncertainty over the future of the fuel was 'undoubtedly exacerbating the market weakness to some extent', according to Glass's.
The technology is down by 166,118 sales year-to-date while the new car market is 106,060 units lower overall. The diesel share of the new car market has dropped from almost 48% last year to 42.5% in the first 10 months of 2017.
However, the SMMT has defended today's diesel vehicles with chief executive Mike Hawes saying: 'Euro6 diesel cars on sale today are the cleanest in history. Not only have they drastically reduced or banished particulates, sulphur and carbon monoxide but they also emit vastly lower NOx than their older counterparts - a fact recognised by London in their exemption from the Ultra-Low Emission Zone that will come into force in 2019.'
Criticising some media reports citing the 'death of diesel', Mr Hawes has previously said: 'Some recent reports have failed to differentiate between these much cleaner cars and vehicles of the past. This is unfair and dismissive of progress made.'
The SMMT has claimed that the current anti-diesel agenda was 'of great concern' due to the failure to distinguish between old models and the latest cleaner vehicles on sale and that could 'have a negative effect on future CO2 reduction progress'.
A new report by automotive information providers JATO Dynamics claims that despite the reputational issues surrounding the fuel, diesel engines could produce more power and torque with lower CO2 rates when compared with traditional petrol-based engines.
It highlights that the average power output of a diesel engines registered in the European Union is 142bhp with CO2 emissions of 115g/km. That compared with the average power output of a petrol engine registered in the European Union being 123bhp with CO2 emissions of 122g/km.
Mr Hawes added: 'In addition to their important contribution to improving air quality, diesel cars are also a key part of action to tackle climate change while allowing millions of people, particularly those who regularly travel long distances, to do so as affordably as possible.'
Describing diesel as being 'critical' to future emission progress, the SMMT said new Euro6 and VI technology was addressing air quality concerns.
Replying to suggestions that the government was considering a surcharge or tax on the sale of new diesel vehicles, RAC chief engineer David Bizley said: 'We are concerned that those who drive long distances, business drivers especially, might consider sticking with their older diesels given the superior economy they offer. It would be a terrible misjudged 'knee-jerk' reaction which could backfire and have the unexpected effect of encouraging these owners of older diesels and fleets not to upgrade to newer, cleaner diesels which offer significant benefits in reduced emissions.'
'This isn't what the government, or any of us, want and is the opposite of what is needed from an air quality perspective. The irony is that the next generation of diesel engines which manufacturers are developing right now are likely to be as clean as their petrol equivalents_–so while a new tax might be logical in the short term, this logic will likely not apply within a year or so.'
'The possibility of a sudden rush to petrol engines also risks a new rise in CO2 emissions, precisely what previous governments tried to avoid by encouraging drivers into diesel vehicles.'