20 February 2018

Fleet industry experts take part in local authority Clean Air Zone set-up discussions
Fleet industry leaders are taking part in a series of air quality roundtable meetings being held in towns and cities earmarked for the introduction of Clean Air Zones.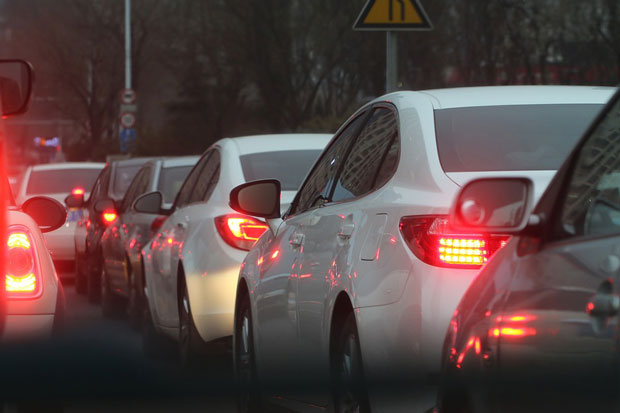 The implementation of Clean Air Zones and ensuring that fleets comply with entry criteria is viewed as one of the biggest challenges facing the industry by experts.
Meetings have already taken place in Leeds and Nottingham - two cities singled out by the government for Clean Air Zones along with Birmingham, Derby and Southampton - while many other towns and cities are expected to follow suit in a bid to combat poor air quality.
Other urban areas that are already investigating the potential introduction of Clean Air Zones include Greater Manchester, Bristol and South Gloucestershire, Glasgow, Edinburgh, Aberdeen and Dundee and they are all in addition to London's Ultra-Low Emission Zone, which comes into effect on April 8, 2019.
Fleet organisations represented at the meetings include the British Vehicle Rental and Leasing Association (BVRLA), of which Activa Contracts is a member, ACFO, the Energy Saving Trust, trade publication Fleet News and a number of national and regional fleet operators.
A key demand of the BVRLA is that Clean Air Zones are consistent nationwide, notably in respect of entry criteria. Urban Clean Air Zones are scheduled to be introduced at various times over the next two or three years and it is hoped they will follow the lead of London and make Euro6 diesel cars and vans and Euro4 petrol models the mandatory charge-free entry standard.
Fleets invariably lead the way in operating the 'cleanest' vehicles on the UK's roads and whilst the timescale for introduction of Clean Air Zones may well present some operational and cost challenges for some businesses, organisations must move forward and play their part in tackling what is said to be a very serious public health issue with poor air quality impacting the health of millions of people across the UK and reported to contribute to the early deaths of 40,000 people each year.
Fleets still have time to make vehicle replacement decisions if necessary and it may also be the case that some vehicles, particularly vans, are reassigned if possible so they operate on routes outside the ULEZ if they do not meet the qualification criteria.
The BVRLA has published a new factsheet, 'A Fleet-friendly Air Quality Policy', which urges policymakers to focus on three priorities when considering Clean Air Zones and other air quality measures:
Providing a managed transition for businesses and individuals - attention should be given to those that cannot afford to upgrade their vehicles including support for small and medium-sized business.
Ensuring that Clean Air Zones are a catalyst for behaviour change - local residents and businesses should be encouraged and incentivised to consider more sustainable vehicles or modes of transport.
More incentives for Low Emission Vehicles - policymakers should do more to stimulate the first and second-hand market for low emission vehicles, particularly electric ones.
BVRLA chief executive Gerry Keaney called the discussions with local authorities "hugely important" and added: "It is vital that Clean Air Zones and other air quality measures are not just seen as a punitive stealth tax or piece of red tape. We all want to see fewer, cleaner vehicles used in cities, and the best chance of delivering this new vision of urban mobility will come from working together."
Andrew Benfield, group director of transport at the Energy Saving, said: "Fleets are an important audience and working with the BVRLA means that we can influence a significant market of vehicles that are leased and rented in large numbers. Although most leased and rental vehicles are the most modern and clean, it's important to be challenging and supportive of fleet operators through their vehicle choice process."