19 October 2018

Fleet industry fury at government decision to cut Plug-In Car Grant
The government has cut the Plug-In Car Grant at a time when it is trying to encourage increased demand for electric vehicles to meet its environmental objectives sparking anger from industry organisations.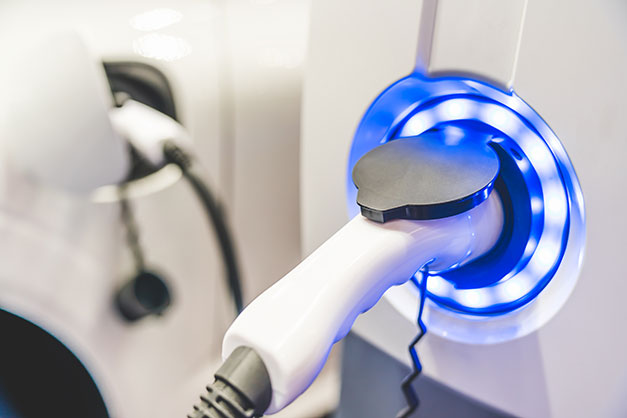 ACFO chairman John Pryor called the announcement by the Department for Transport "bonkers"; the British Vehicle Rental and Leasing Association (BVRLA), called the decision "unbelievably short-sighted and will only serve to stifle the uptake of electric vehicles" and the Society of Motor Manufacturers and Traders (SMMT) said the move was "totally at odds with government ambition to be the world leader in the take up of ultra-low emission vehicles".
The SMMT also said that the decision sent "yet more confusing signals to consumers and will make it virtually impossible for government and industry to meet their CO2 reduction targets".
In practical terms the government's decision, which focuses remaining financial support on zero emission cars, will potentially add hundreds of pounds to the lease cost of any non-grant plug-in vehicle, such as hybrids, as the acquisition price will rise and thus impact on vehicle whole life costs.
The changes to the grant mean that the grant rate for Category 1 vehicles will be cut from £4,500 to £3,500 and Category 2 and 3 vehicles will no longer be eligible for the grant. The applicable discount for those cars was previously £2,500 per vehicle.
Category 1 cars have CO₂ emissions of less than 50g/km and a zero emission range of at least 70 miles; Category 2 cars have CO₂ emissions of less than 50g/km and a zero emission range between 10 and 69 miles; and Category 3 cars have CO₂ emissions of 50 to 75g/km and a zero emission range of at least 20 miles.
The new grant rates will come into effect on Monday, November 12 and will deliver a discount to support the purchasing of 35,000 vehicles.
The Department gave no indication of how long the new level of Plug-In Car Grant would remain in place other than to say it was being "extended into the next decade". However, the statement added: "If sales are higher than expected, we may reduce Grant rates earlier than this date."
The statement continued: "These changes to financial incentives reflect the ongoing success of the Plug-In Car Grant in increasing uptake of electric vehicles, a key part of the government's 'Road to Zero Strategy'.
"The Plug-In Car Grant has helped the plug-in hybrid market become more established, and the government will now focus its support on zero emission models like pure electric and hydrogen fuel cell cars.
"So far it has supported the purchase of over 160,000 new cars. With plug-in hybrid models like the Mitsubishi Outlander becoming popular among consumers the government is focussing its attention to zero emission models such as the Nissan Leaf and BMW i3."
The statement added: "Plug-in hybrid vehicles are among the cleanest on the road, and can deliver significant CO2 savings compared to petrol/diesel cars. These vehicles will continue to receive support through lower car tax rates, grants for charging infrastructure and local incentives (such as free parking)."
However, said Mr Pryor: "Demand for plug-in vehicles is already extremely limited and the decision to reduce the amount of financial support available through the Plug-in Car Grant is likely to reduce demand still further. Whole life costs for plug-in vehicles will, ACFO believes, increase as a result of cuts to the financial support available. At a time when the government is desperately trying to encourage the take-up of plug-in vehicles to achieve its environmental objectives, it is a decision that is difficult to understand."
Gerry Keaney, chief executive of the BVRLA, said: "We are calling on the government to rethink this decision as a matter of urgency. The removal of the Plug-In Grant incentive makes our calls to expedite the shift to a 2% tax rate for ultra-low emission company cars even more crucial, as without either measure there is very little motivating motorists to choose a low emission vehicle."
SMMT chief executive Mike Hawes said: "We understand the pressure on the public purse but, given the importance of environmental goals, it's astounding that just three months after publishing its ambitious vision for a zero emissions future, government has slashed the very incentive that offers our best chance of getting there. Government needs to rethink its policy, else its ambitions will never be realised."
Simultaneously, the government said that it would establish a £2 million fund that would contribute 20% of the purchase price of new e-cargo bikes, up to a threshold of £5,000. Funding would be conditional on individual businesses following a code of cycle safety good practice.
The Department said: "This new fund will help to cut congestion and improve air quality, encouraging companies to replace older, polluting vans with a zero emission alternative to create a cleaner, greener future. Money will be split between larger fleets and smaller operators to ensure benefits are available to and spread between all sizes of business."
Furthermore, the Department said it had separately set aside £100,000 for capacity building in the industry, and would be reviewing opportunities and potential measures to encourage commercial leasing of e-cargo bikes in order to support widespread uptake over the longer term.
There was no mention of any change to the Plug-In Van Grant in the statement. It is available for vehicles that have CO2 emissions of less than 75g/km and can travel at least 16km (10 miles) without any CO2 emissions. The grant will pay for 20% of the purchase price, up to a maximum of £8,000.