4 December 2017

Fleet industry 'positive' about 2018, but managers have much to do predicts BVRLA
The vehicle rental and leasing industry is 'feeling positive and ready to embrace the market opportunities it sees in the months ahead', according to the British Vehicle Rental and Leasing Association (BVRLA), which has unveiled its '2018 Industry Outlook Report'.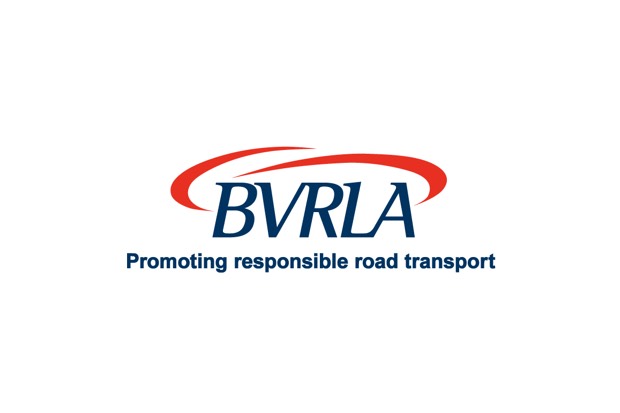 The headline findings of the report are that:
2018 will be the year of the in-depth fleet review with, from a company car perspective, a steady move to petrol and hybrid vehicles, particularly by non-essential users, meaning that diesel is almost guaranteed to lose its position as the most popular fuel for new fleet registrations in 2018.
Demand for 'grey fleet' management will grow as personal leasing and affinity and salary sacrifice schemes will impact the company car market.
Advanced driver assistance system (ADAS) recalibration will become a challenge for fleet operators.
Fleet operators will increasingly rely on 'brought-in' rather than 'built-in' connectivity using smartphone apps and dashcams.
New technology, electrification and corporate demand will drive a 20% increase in the car club fleet and there will be a rise in other new mobility services including car sharing, ride hailing, peer2peer rental and dynamic shuttle buses.
2019 and not 2018 will not be the breakthrough year for pure electric vehicles with next year being the year of the hybrid when it comes to growth in electric car registrations. Rapid improvements in real world MPG and CO2 mean that the new generation of petrol hybrids could give many of today's diesel fleet stalwarts some serious competition.
Growth in the steady stream of fleet and sole operators that decide to replace their non-core HGV fleet with vans in order to reduce driver costs and regulatory burden.
Additionally, the report suggests that there could be increases in interest rates, rises in vehicle costs and parts prices and potentially a fall in residual values and business and consumer confidence.
Despite an increasingly hostile tax regime, and uncertainty surrounding Brexit, diesel vehicles, terrorism and the regulatory environment, BVRLA members are reported to be upbeat about their prospects for 2018.
Gerry Keaney, chief executive of the BVRLA, of which Activa Contracts is a member, said: 'Our industry sees an opportunity to place itself at the centre of an increasingly fast-moving world of new automotive technology and mobility services. Last week the government published an 'Industrial Strategy' outlining its ambition to see the UK become the world's most innovative nation by 2030. Our industry will help deliver this by embracing new technologies, not only relating to vehicle design and build, but also the way we interact with customers, operate fleets and use data.'
'Next year will bring a lot of change and as an increasing number of customers move from vehicle ownership to usership, our members will be ready to meet their needs; providing the expertise to guide customers and businesses to the right transport solution, considering affordability, sustainability and cost-effectiveness.'
'BVRLA members know their customers, understand their products and are experts in combining the two in the safest, most sustainable and cost-effective way. This is why they are now collectively responsible for almost five million vehicles - that's one-in-eight cars, one-in-five vans and one-in-five trucks licensed on UK roads.'
The '2018 Industry Outlook Report' provides a collective industry view on eight key subject areas:
Digitisation – More investment in the customer-facing elements of leasing and rental suppliers to provide a personal service that delivers brand loyalty. Digital services will require ongoing investment to harness every opportunity.
Air quality and emissions – Diesel dominance of the commercial vehicle market will not change yet. Uncertainties around air quality measures will drive more people towards renting and leasing. 2018 will be the year of the in-depth fleet review.
Personal leasing – PCP will remain under the spotlight due to poorly advised deals.
Connected vehicles and data – We will see 'connected consolidation' as companies get to grips with forthcoming General Data Protection Regulation compliance and agree terms for working with vehicle and driver data covering the cleansing of personal data, driver contact and access to vehicle repair and maintenance information.
Mobility services – App-delivered, dealership-based car rental is coming. Although integrated mobility as a service won't take off in 2018, the range of individual pay-as-you-go mobility services on offer will grow.
Electric vehicles – Hybrids will dominate electric vehicle registrations and improvements in real-world mpg and CO2 will make them an attractive alternative to diesel. Electric vehicle growth in the light commercial vehicle market is not expected with longer ranges, larger payloads and bigger subsidies and tax incentives required to make vehicles cost effective.
Advanced Driver Assistance Systems – The independent repair and maintenance market will struggle to meet the demands of an increasingly complex range of vehicles.
Commercial vehicles – The commercial vehicle market will continue to polarise between firms working with HGVs and light commercial vehicles. Rising use of safety technology will avert the need for regulation of the light commercial vehicle market. There will be growing concerns around the risk profile of a new generation of self-employed, 'gig-economy' van drivers.
The BVRLA spoke to 15 vehicle rental and leasing industry leaders during November 2017 to canvass their opinions on key topics likely to affect the industry in the coming year. The Association's expertise and knowledge combined with the views of leaders to inform the Report, which is available here.