9 October 2017

Fleets urged to standardise AEB on vehicles as deaths and injuries on UK roads rise
Fleet managers and company car drivers – as well as private motorists – have been urged to insist on Autonomous Emergency Braking (AEB) being fitted on their next new vehicle, a feature it is claimed could save hundreds of lives and reduce crash injuries on the UK's roads.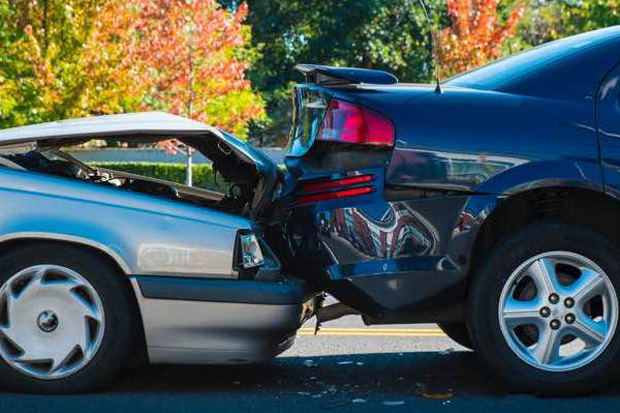 The call comes from IAM RoadSmart and a coalition of road safety partners, including the British Vehicle Rental and Leasing Association of which Activa Contracts is a member.
The coalition estimates that pedestrian and cyclist-sensing AEB systems could potentially save 1,100 lives and 122,860 casualties in the UK over the next 10 years.
AEB systems – billed by insurance experts as 'probably the most significant development in car safety since the seat belt' – takes into account traffic conditions to apply a vehicle's brakes if a driver fails to respond to what is happening on the road thereby avoid an impending crash with another vehicle, pedestrian or cyclist.
What's more, Thatcham Research, the Motor Insurance Repair Research Centre, calculates that if more car buyers insisted on AEB systems being fitted to vehicles the technology could deliver an extra saving of 308 fewer deaths and serious injuries by 2025 and save society £138 million.
The AEB call came as government data revealed that the the number of people killed in road traffic collisions last year was 1,792, up 4% since 2015 (1,730) and the highest annual total since 2011. Additionally, 24,101 people were seriously injured last year – a rise of 9% (from 22,144 in 2015) – which was in part attributed by the Department for Transport to changes in the way many police forces reported collision data.
A total of 181,384 people were killed or injured in total on Britain's roads last year, which was 3% lower than in 2015 (186,189) and the lowest level on record. The overall reduction was against a 12-month 2.2% increase in traffic volumes.
Nevertheless, the rise in the number of people killed and seriously injured on the roads prompted calls from safety campaigners for renewed action to drive down casualty rates including the promotion of best practice in driving for work.
Neil Greig, IAM RoadSmart director of policy and research, said: 'Road safety is everyone's responsibility and it is clear that working in partnership to promote it is the key to returning to long term downward trends. Accelerating the uptake of AEB-equipped cars and promoting best practice in driving for work are just two examples where quick gains could be made.'
Commenting on the demand for fleets, company car drivers and private motorists to ensure future vehicles were equipped with AEB, Sarah Sillars, chief executive officer of IAM RoadSmart, said: 'Road safety is a shared responsibility and if individuals and fleets ensure their new cars are fitted with AEB we can all make a contribution to safer roads for vulnerable users now.'
Peter Shaw, CEO of Thatcham Research said: 'There's an urgent need to change the consumer and fleet mind-set around car safety. Especially when AEB can cost as little as £200. Safety should be a deal-breaker, not a nice to have. If it doesn't have AEB, it shouldn't be a sale.'
And BVRLA chief executive Gerry Keaney said: 'If the combined buying power of fleets and government procurement can be harnessed to adopt AEB it could deliver substantial accident savings very soon.'