21 February 2019

Fleets urged to tackle distraction driving to stem the tide of costly 'avoidable crashes'
Fleets must 'urgently tackle' the issue of distracted drivers at the wheel and overhaul their safety at work policies to help stem the tide of 'avoidable crashes' on the UK's roads.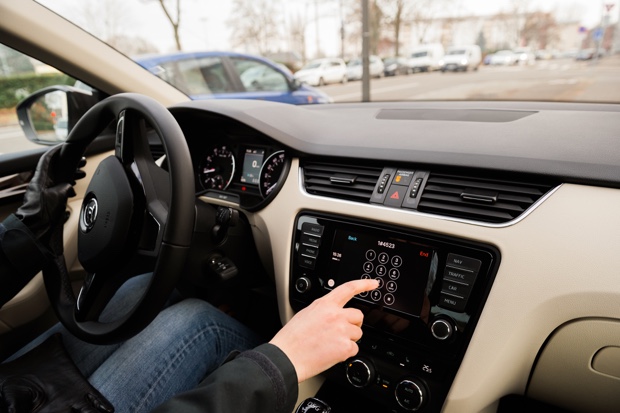 What's the problem?
Even though cars are becoming safer, the total number of reported collisions caused by distraction has hardly changed in a decade. The problem is particularly prevalent among those travelling for work purposes, with over a third of fatal accidents happening on business journeys.
What's the solution?
Fleets need to take a strong approach to mobile phone policy and ensure that professional driver training is always maintained to the highest standards.
---
Read the full story
A new report by IAM RoadSmart, questions: "How can the balance best be struck between having employees constantly at-hand on their smartphone - and profit? Is our rush to 'get the job done' creating a false economy, given the high cost of fuel-use, damage, downtime and collisions?".
Stressing that "now was the time for business to double down on safety at work", the report claimed that anecdotally, distraction driving was on the increase with fleets facing higher costs for damage and drivers facing fines and charges - despite legislative moves to clamp down on mobile phone mis-use while driving.
Additionally, with the steady rise of new, potentially-distracting in-car technology being added to vehicles by manufacturers - and with fleets leading on that front in terms of adoption - it was likely that incidents of distraction driving were "worsening", claimed the report
Furthermore, data from the Department for Transport revealed that the total number of reported driving collisions caused by distraction in 2017 had hardly changed in a decade - 4,639 in 2017 compared with 5,173 in 2007. However, said the report: "A disturbing feature of these collisions is the number where 'driver using a mobile phone' was a factor. Over the 10-year period from 2007 to 2017 this rose by 37%, from 565 to 773."
The report, "Driving While Distracted: Challenges and Solutions", said: "Cars are becoming ever safer, especially with the march of sophisticated Advanced Driver Assistance (ADAS) technology. Surely, therefore, collisions caused by distractions should have seen a significant decrease in numbers?"
With figures suggesting that up to a third of road deaths in Britain involved someone on a journey for work purposes and each day, more than 150 vehicles driven on business were involved in a collision resulting in injury, the report argued that businesses had to "ask some long hard questions, plus have a robust company driver training policy that isn't ignored".
It concluded: "It is imperative that fleet managers - and their leaders - take a fresh look at professional driver training, to ensure that their employees reach the very highest standards."
The Department for Transport figures highlighted, in what the report called "a disturbing feature", that the number of collisions in which 'driver using a mobile phone' was a distraction factor increased 37% over the 10-year period reviewed from 565 to 773.
IAM RoadSmart said that the growing trend of 'nomophobia' - the fear of being out of mobile phone contact - was particularly prevalent among business drivers, but employers could avoid it through consistent application of a mobile phone policy among employees.
Furthermore, said IAM RoadSmart, the advent of new driver assistance systems, which could tempt drivers to effectively be a passenger one minute and retake control the next were all adding to the need to ensure fleet managers "took distraction seriously".
Dr Graham Hole, senior lecturer in psychology at the University of Sussex, who is quoted in the report, believes that the worst of all worlds is semi-autonomous driving, saying that 'humans are rubbish at being vigilant'. That's why cars needed to keep drivers engaged and avoid them switching off during a journey, which meant that human involvement was crucial.
Adding in the fact that at-work drivers were "under time and cost pressures" and a dependence on technology such as satellite navigation and taking advantage of increasingly rich in-car entertainment, it meant it had "never been harder to concentrate on the task in hand; never harder for business to strike the right note on driving-for-work policy", said the report.
It concluded: "This is why it is imperative that fleet managers - and their leaders - take a fresh look at professional driver training, to ensure that their employees reach the very highest standards - in the best vehicles available.
"This can only succeed if it is fully backed by a thorough company driver policy - a policy that is rigorously enforced and regularly audited, and that results in demonstrably better driver behaviour.
"Driver policy cannot exist in a vacuum, which is why it is equally critical that it becomes enshrined in business culture - supported at the highest echelons of every organisation."
Tony Greenidge, IAM RoadSmart business development director, said: "With the increasing sophistication of in-car technology there is an unintended consequence that requires drivers - typically in real time - to decide how to best process and utilise the information provided.
"Employers also have a key role to play by ensuring that their travel and mobility policies allow drivers to take full advantage of technology but in a way that is both safe and legal."
For information on professional driving training for your employees, contact us today.