25 February 2020

Fleets warned that coronavirus could impact on vehicle operations
Coronavirus, the respiratory virus wreaking global havoc, could impact on fleets with warnings to users of rental vehicles to frequently wash their hands and fears that vehicle components could run out.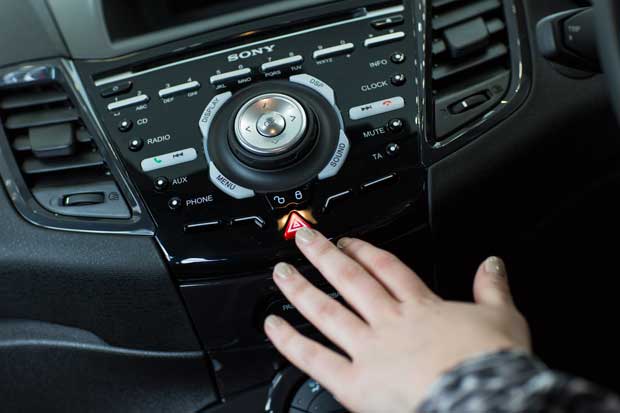 The British Vehicle Rental and Leasing Association (BVRLA) said this week that it had received queries from rental companies concerned about the risks of vehicles being used by customers/passengers who may have coronavirus, which has spread internationally from China in recent weeks.
In a statement the BVRLA, of which Activa Contracts is a member, said: "Whilst there is no specific advice about vehicles, the Government has produced advice to assist businesses in advising the general public, it states that 'if a person becomes ill in a shared space, these should be cleaned using disposable cloths and household detergents. Wash your hands after cleaning'. A rental vehicle is regarded as a shared space."
To prevent the spread of infection, the Government's advice is:
Wash your hands often - with soap and water for at least 20 seconds. Use an alcohol-based hand sanitiser that contains at least 60% alcohol if soap and water are not available. This is particularly important after taking public transport
Avoid touching your eyes, nose, and mouth with unwashed hands
Avoid close contact with people who are sick
If you feel unwell, stay at home, do not attend work or school
Cover your cough or sneeze with a tissue, then throw the tissue in a bin
Clean and disinfect frequently touched objects and surfaces in the home and work environment
If you are worried about your symptoms, please call NHS 111.
Meanwhile, Jaguar Land Rover (JLR) said this week that it was just a fortnight away from having to shut down production at its UK car plants because of a parts shortage from Chinese suppliers.
The complexity of the global motor industry's just-in-time supply chain means that other motor manufacturers and suppliers of spare parts, including potentially tyre manufacturers, could also be affected as a consequence of a string of Chinese factory shutdowns caused by the coronavirus.
Sir Ralf Speth, JLR's chief executive, told The Daily Telegraph (Wednesday, February 19): If we miss a critical part then there might be a risk to overall production"
Key fob supplies, said JLR, were already particularly low with new cars produced with just one for each vehicle instead of the normal two.
Earlier this month, Fiat Chrysler warned that production at one of its European plants may have to be halted within weeks due to a shortage of key parts from Chinese suppliers. Toyota, Hyundai, Volvo and PSA, the owner of Citroen, Peugeot and Vauxhall, have all also reported to have disclosed that coronavirus was disrupting their supply chains or risked doing so.
The Government's coronavirus advice is available at: https://www.gov.uk/government/publications/novel-coronavirus-2019-ncov-guidance-to-assist-professionals-in-advising-the-general-public/guidance-to-assist-professionals-in-advising-the-general-public