24 July 2020

Four new zero emission vehicles launched
In recent weeks, Nissan and BMW added electric cars to their line-up and both Vauxhall and Renault have launched electric vans. This means that the growing number of companies approaching Activa will have plenty of choice when it comes to increasing zero emission vehicles in their fleets.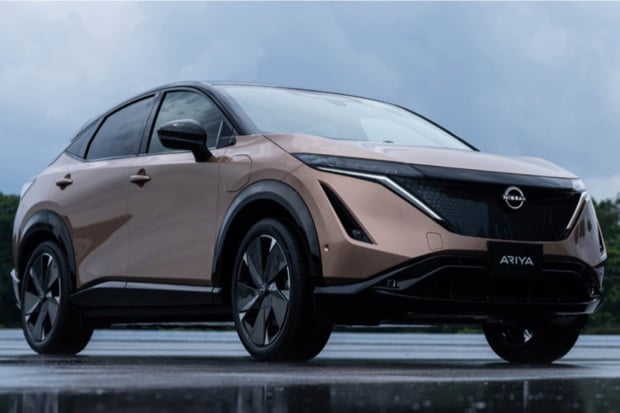 Nissan Ariya
Nissan's Ariya electric C-SUV goes on sale early in 2021 with a variety of power outputs and battery sizes that offer a range of up to 310 miles.
The Ariya will qualify for the 0% benefit-in-kind tax rate for fully electric vehicles in the 2020/2021 tax year, which increases to 1% for the following year and 2% for the years after that.
BMW iX3
BMW, meanwhile, has unveiled the new iX3, which they claim has a 285-mile range. The rear-wheel-drive iX3 uses a new rear-mounted 286PS electric motor and 80kWh battery setup, with acceleration from 0-62mph in 6.8 seconds
Charging from 0-80% takes 34 minutes using a 150kW rapid charger and the car also supports 11kW AC charging. Pricing, specification and ordering details will be announced later in the year.
Vivaro-e
Vauxhall's fully electric Vivaro-e van is now available to order with first deliveries in October 2020.
Dynamic and Elite trim levels are available, with two body lengths (L1H1 and L2H1), and a van and double cab, plus two battery sizes (50kWh and 75kWh).
The 50kWh battery offers 144 miles of range (with half payload), with the 75kWh battery version is able to travel up to 205 miles between charges.
Both have 100kw charging capability as standard and when they are rapid charged, they can go from 0-80% in 32 minutes and 48 minutes respectively.
The Vivaro-e has the same load volume as internal combustion-engined models, while payload is up to 1,266kg. It is also capable of towing up to one tonne.
Renault ZOE van
Renault has also launched a van version of its popular ZOE car with a range of up to 245 miles on a single charge. It boasts the same 52kWh battery as the car.
The option of 50kW DC charging on both Business and Business+ trim levels enables the van to charge from zero to 80% in 70 minutes.