7 October 2019

Future Labour Government to urge fleets to go 100% plug-in by 2025 in 'electric car revolution'
Labour want to phase out the sale of petrol and diesel cars 10 years earlier than the conservative Government.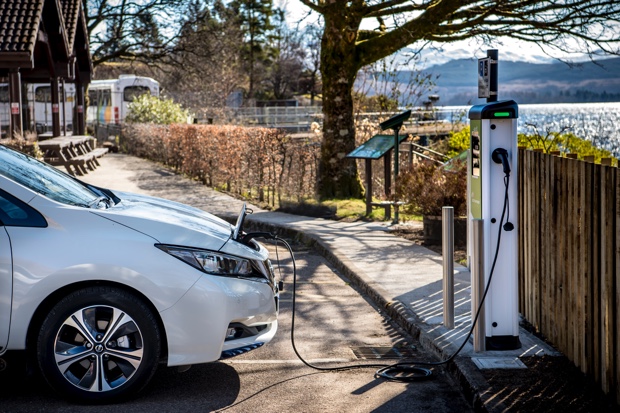 A future Labour government want to:
Phase out the sale of petrol and diesel cars 10 years earlier than the Conservatives.
Invest £300 million to support the creation of community car clubs.
Invest £500 million in research and development to encourage the UK to become a world leader in electric.
---
A future Labour Government would lead an 'electric car revolution' with car fleets urged to 'go 100% electric' by 2025 and a raft of financial measures revealed to speed up adoption of plug-in vehicles by businesses and consumers.
The far-reaching plan would also include the phasing out of the sale of new petrol and diesel cars and vans by 2030 - the current Conservative Government has said 10 years later in 2040.
What's more, Labour's shadow business, energy and industrial strategy secretary Rebecca Long Bailey has pledged to make the entire Government car fleet - 70,0000 vehicles - electric by 2025. The Conservative-led Government has said that it would aim for 25% of the fleet to be electric by 2022.
Calling Labour's measures "part of the Green Industrial Revolution" that the Party planned to lead, Ms Long Bailey said: "For those [companies] that transition their entire fleet to electric vehicles by 2025 we will install charging stations in workplaces and depots. In this way Labour will ensure the right conditions are in place for an electric vehicle revolution on our roads."
The charge towards electric cars and vans was revealed by Ms Long Bailey in a string of related announcements at this week's Labour Party Conference in Brighton. They included:
Providing 'certainty' on company car benefit-in-kind tax by maintaining the existing schedule for pure electric vehicles at 2% beyond 2022/23
Waiving for two years the £320 Vehicle Excise Duty surcharge on electric vehicles with a list price above £40,000 purchased for fleet use
A vehicle scrappage scheme to take 400,000 of the 'dirtiest cars' over 10 years old off the roads thereby saving buyers £2,000 per vehicle. The scheme would initially be available for one year
£2.5 million to fund interest-free loans of up to £33,000 to support low to middle income households, those living in rural areas and independent contractors and SMEs purchase new electric cars. The Government would cover the £1,500 cost of interest on a loan, with individuals saving up to £5,000 over time. A total of 500,000 interest free loans would be issued every year, for five years. The maximum loan size of £33,000 in year one would reduce as electric vehicle costs fell and would be issued by car manufacturers and dealers, but guaranteed by the Government
Investing £3.6 billion in building charging networks, more than 72,000 charging banks, in towns and along motorways
Investing £300 million to support the creation of 'community car clubs' owned by the community, thus emulating private companies like Zipcar, so making access to 30,000 electric vehicles "as easy as ordering a pizza" with models rented via an app
Making £3 billion available to invest in new electric car models and technology, to enable vehicle manufacturers to bring new electric car models into production
Investing more than £2 billion towards the construction of three battery 'gigafactories' (plants) in South Wales, Stoke and Swindon - potentially on the current Honda site - to manufacture the batteries needed for electric cars.
The British Vehicle Rental and Leasing Association welcomed Labour's package of measures to drive fleet demand for electric vehicles.
Chief executive Gerry Keaney said: "It is reassuring to see fleets being acknowledged in this announcement as it indicates a degree of understanding and appreciation of the key role that fleets play in delivering the UK's zero emission goals."
BVRLA members, including Activa Contracts, are already responsible for around 35% of the UK's plug-in electric vehicles, but, said the organisation, that figure could be far greater with the "right incentives and support for fleets".
Mr Keaney added: "We welcome the proposed removal of the £320 surcharge for electric vehicles, which was one of our recent pre-Budget 2019 calls to the Chancellor, but this on its own will not be enough for fleets to meet this 2025 target.
"We need to remove some of the uncertainties that are currently stifling progress. The fleet sector needs some long-term clarity on future company car tax rates for electric vehicles. We would also like to see continued support for the Plug-in Car Grant to at least 2025."
Labour said that the rapid roll out of charging stations would eliminate concerns over driving range and lack of electric car charging infrastructure by providing enough electric charge points for 21.5 million electric cars - 65% of the UK's fleet - by 2030. That, it claimed, would double the number of electric cars that the Conservative Government was planning for by 2030.
The networks, said Ms Long Bailey, would be made up of 'en-route' ultra-fast charge stations along motorways, and a mixture of 'about town' rapid and ultra-fast charge stations in more urban environments.
On the expansion of the UK's electric vehicle charging networks, Ms Long Bailey said: "The Tories have sat on their hands as air pollution poisons our children and the climate emergency intensifies. Their inaction on electric charging infrastructure has held back the transition to cleaner vehicles and put our industry behind the curve.
"Labour is ready to jumpstart an electric car revolution. We will roll out electric vehicle charging infrastructure to every city, town and village, and along our motorways. Under Labour, nobody buying an electric car needs to worry about running out of fuel."
Electricity, she said, would be generated from renewable sources and distributed by Labour's publicly owned grid and newly-created National and Regional Energy Agencies. Those bodies would also oversee the roll out of the electric vehicle charging networks and create up to 3,000 new jobs for electricians and network engineers.
Ms Long Bailey also highlighted the importance of "accelerating the shift away from cars driven by fossil fuels" to electric cars powered by wind and solar as becoming more urgent to tackle what she called "the climate emergency".
She said: "On day one of a Labour government, we will begin a broad consultation with industry and trade unions exploring the transition from internal combustible engine to zero emission vehicles at the earliest possible opportunity. It is our objective to secure through these discussions a rapid but just transition that ensures the necessary infrastructure and support for skilled manufacturing jobs is in place with a firm ambition to phase out the sale of internal combustion engine vehicles by 2030."
Claiming that the current Government "lacked ambition" on electrification, Ms Long Bailey said: "We need to accelerate the shift away from fossil-powered cars if we're to tackle the climate emergency. If we want our automotive sector to flourish, we need a Government which is not afraid to intervene. Labour's electric car revolution support package will accelerate the electrification process."
Additionally, a further £500 million would be available by a Labour Government for research and development to encourage the UK to become a world leader in electric, connected and autonomous car technology.