21 January 2019

Government rules out company car tax and plug-in grant changes as MPs slam EV policy
MPs have slammed the government's drive to encourage the fleet and consumer switch to electric vehicles as 'lacking ambition and vague' and suggested that policies needed to be 'more attractive' in demanding a move away from petrol and diesel-engine vehicles.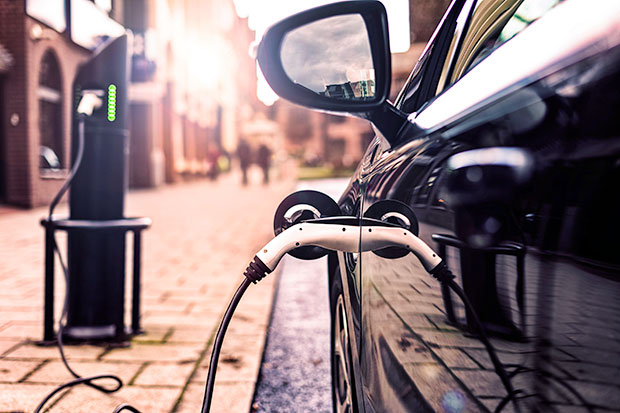 Summary:
The government has stated there is:
Limited evidence to suggest the current company car tax rates are causing drivers to delay swapping to an ultra-low emission vehicle.
No immediate plan to amend the Plug-in Car Grant despite backlash to the amendments made in the October 2018 budget.
The government in its response to last year's House of Commons Business, Energy and Industrial Strategy Committee report on 'Electric Vehicles; Driving the Transition' has also:
Ruled out 'unwinding' planned increases in company car benefit-in-kind tax in 2019/20 arguing that company car drivers choosing a zero or ultra-low emission model "receive a significant discount compared to a conventionally fuelled alternative". The government is due to introduce five new bands for ultra-low emission vehicles in 2020/21 to distinguish between models with different plug-in hybrid technologies and improved battery range, including a reduction to 2% benefit-in-kind tax on zero emission cars and those with an electric range of up to 130 miles from 16% in 2019/20. It claimed, despite industry views to the contrary, that there was "only limited evidence to suggest that the current company car tax rates are causing drivers to delay the decision to choose ultra-low emission vehicles today".
Rebuffed calls for October 2018's cut in the Plug-in Car Grant to be reversed.
Gerry Keaney, chief executive of the British Vehicle Rental and Leasing Association, said: "By failing to change the tax regime now to incentivise the uptake of electric vehicles, government is missing the opportunity to drive change quickly. It is disappointing to see an ongoing lack of alignment between its taxation policy and its wider environmental ambitions."
Furthermore, in response to the Committee's call for the setting of firm targets for the deployment of ultra-low emission commercial vehicles, the government said: "With four months left of the financial year we have already received 30% more plug-in van grant orders in the financial year 2018/19 than we saw in the whole of 2017/18. The increased zero emission range of a number of van models looks to be proving popular with purchasers. With even more new products planned for launch by van manufacturers in the coming years this pattern should continue and translate to increased registrations of ultra-low emission vans in the UK."
The Committee also called for the government to bring forward a target for all new sales of cars and vans to be truly zero emission by 2032.
The government has already given a commitment to end the sale of conventional new diesel and petrol cars and vans from 2040, with the Department for Environment, Food and Rural Affairs saying that the UK was going further than almost every other European nation in tackling emissions from cars.
By 2040, the government expects the majority of new cars and vans sold to be 100% zero emission and all new cars and vans to have significant zero emission capability. Ministers want to see at least 50%, and as many as 70%, of new car sales and up to 40% of new van sales being ultra-low emission by 2030 and by 2050 almost every car and van to be zero emission.
However, Committee chairman Rachel Reeves said: "The government continues to fail to match its own rhetoric in encouraging people to switch to electric vehicles. The government's response to the Committee's report highlights once again the lack of ambition and vagueness of the UK government's targets on zero-emissions vehicles.
"If the government is serious in its commitment to ensuring the UK is a world-leader in electric vehicles, then it needs to give a clear and unambiguous target to help industry and the consumer make the switch to electric vehicles. To ensure the UK seizes the opportunities to develop a globally-competitive electric vehicle industry, and takes a lead on decarbonising our transport, the government must come forward with a target of new sales of cars and vans to be truly zero emission by 2032.
"It's also vitally important that the government comes forward with detailed policies and actions to help make electric vehicles an attractive option, not least by ensuring that consumers across the UK have access to convenient and reliable charging points for their electric vehicles."
Last year battery electric vehicles accounted for just 0.7% of all new cars registered and plug-in hybrid electric vehicles took a 1.9% market share, according to data published by the Society of Motor Manufacturers and Traders.
Meanwhile, on Monday (January 14) the government launched what it called "an ambitious new strategy to clean up our air and save lives".
Air pollution, said the 'Clean Air Strategy 2019', was one of the biggest threats to public health in the UK - behind only cancer, obesity and heart disease - but it did not reveal any new measures for road transport. Instead the document highlighted what the government had already announced in its 'Road to Zero Strategy' published last year. Road transport is responsible for some 80% of nitrogen oxide concentrations at the roadside.
Environment Secretary Michael Gove said: "While air pollution may conjure images of traffic jams and exhaust fumes, transport is only one part of the story and the new strategy sets out the important role all of us - across all sectors of work and society - can play in reducing emissions and cleaning up our air to protect our health."
The 'Clean Air Strategy 2019' makes clear that the government has committed more than £3.5 billion to tackle poor air quality through cleaner road transport and was working closely with local authorities and Local Economic Partnerships to make progress, notably with the implementation of Clean Air Zones. Alongside that, the government said it was committed to cutting air pollution from all forms of transport.
Last September, the government published a call for evidence on tyre and break wear and the contribution resulting particulate matter made to air pollution. It is currently analysing the responses received.