6 March 2020

Greener petrol set for 2021 launch, but reduced MPG could be the cost
Greener, lower emission petrol is set to go on sale at forecourts across the UK during 2021, the Government has announced.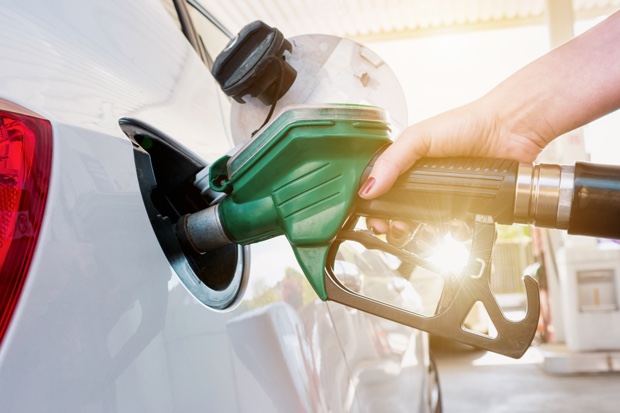 The introduction of E10 petrol, a grade with up to 10% renewable ethanol, is subject to a consultation, but the Government calculates that its use could see emission reductions equivalent to taking up to 350,000 cars off the road each year.
While E10 petrol may be greener, research carried out by consumer magazine What Car? suggested that the fuel was potentially less efficient than current E5 petrol, with the problem exacerbated in smaller-engined cars. Economy tests on four cars filled with E10 returned an average 8.4% reduction in MPG.
That previously prompted the Petrol Retailers' Association to say that reduced MPG should be reflected in the wholesale price of E10 petrol, which should be set at a proportionately lower level by reducing duty.
Transport Secretary Grant Shapps anticipates E10 will become the standard grade of petrol at UK filling stations from next year thereby replacing E5, which contains up to 5% bioethanol. E10 is already used in other countries such as Belgium, Finland, France and Germany.
Mr Shapps said: "The next 15 years will be absolutely crucial for slashing emissions from our roads, as we all start to feel the benefits of the transition to a zero-emission future.
"But before electric cars become the norm, we want to take advantage of reduced CO2 emissions today. This small switch to petrol containing bioethanol at 10% will help drivers across the country reduce the environmental impact of every journey. Overall this could equate to about 350,000 cars being taken off our roads entirely."
The Government said that E5 petrol would continue to be available in the higher octane 'Super' grade only.
As of 2011, all new cars sold in the UK must be E10 compatible. By 2021, the Government estimates that 98% of the petrol-engined vehicles on the roads will E10 compatible, but the remainder, typically older classic and cherished models as well as some used every day, will not be.
RAC fuel spokesman Simon Williams said: "Everybody agrees that steps must be taken to reduce emissions from road transport, however introducing E10 as the standard petrol will pose some challenges.
"Firstly, as the RAC Foundation points out, there could be as many as 600,000 vehicles on our roads that aren't compatible with the fuel. Many of these are likely to be owned by those from lower income backgrounds and while it is welcome that E5 petrol is not being phased out altogether, owners of these vehicles will face higher fuel costs - and will also have to hunt out those forecourts that still sell E5.
"Some retailers will also not have the capacity to be able to provide both E5 and E10 fuels on forecourts, so the impact is likely to be most keenly felt by those with incompatible vehicles in rural areas.
"For the overwhelming majority of drivers with compatible vehicles, the introduction of E10 petrol will make little difference other than a possible slight reduction in fuel economy."
The Government's consultation runs until April 19. The consultation document is available here