5 July 2019

Idling drivers could face higher fines under new Government crackdown
Drivers that leave their vehicle engines running while parked could face tougher penalties under new Government proposals to further improve air quality.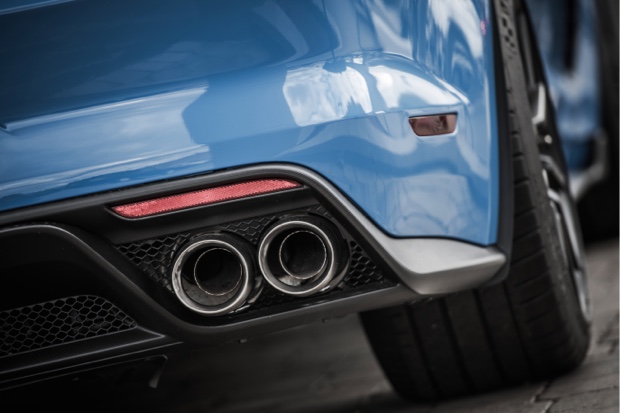 The Department of Transport is planning on introducing tougher penalties for drivers that are caught idling
Vehicle idling is one of the biggest factors contributing to poor air quality in the environment
These plans would represent the biggest change to the rules since 2002
---
Councils already have the power to fine drivers, but the Department for Transport is looking at toughening up those powers to try and put a stop to unnecessary air pollution.
Transport Secretary Chris Grayling intends to launch a public consultation later this summer, looking at increasing fines for idling drivers. According to some reports drivers could be fined up to £1,000, but the Government has yet to announce fine levels, which are likely to be revealed in the forthcoming consultation document.
Engine idling is already offence, but not widely enforced by local authorities or the police. Rule 123 of The Highway Code looks at 'The Driver and the Environment' and states that drivers must not leave a parked vehicle unattended with the engine running or leave a vehicle engine running unnecessarily while that vehicle is stationary on a public road.
Local authorities have the power to issue £20 fixed penalties for emission offences and stationary idling under The Road Traffic Regulations 2002. Under other legislation a fine of £80 can be imposed if a driver ignores a warning and continues to idle for at least a minute.
Vehicle idling is a major factor in poor air quality, particularly in areas with large numbers of waiting vehicles - such as outside schools, at taxi ranks and bus stations.
Mr Grayling said: "We are determined to crack down on drivers who pollute our communities by leaving their engines running.
"Putting a stop to idling is an easy way to drive down dangerously high levels of pollution, reducing its impact on the environment and our health."
The Government's plans, which the Department for Transport said would represent the biggest change to the rules since 2002, would also provide guidance to local authorities on their anti-idling powers, enabling them to enforce the law more effectively.
The consultation will also explore how to deal with repeat offenders who keep their engines running following several warnings.
In respect of engine idling, The Highway Code additionally says: "Generally, if the vehicle is stationary and is likely to remain so for more than a couple of minutes, you should apply the parking brake and switch off the engine to reduce emissions and noise pollution. However, it is permissible to leave the engine running if the vehicle is stationary in traffic or for diagnosing faults."