12 February 2020

Increased uncertainty drives van operators towards flexible solutions
Demand for leased and rented commercial vehicles is increasing as operators look for flexible options during continuing economic uncertainty.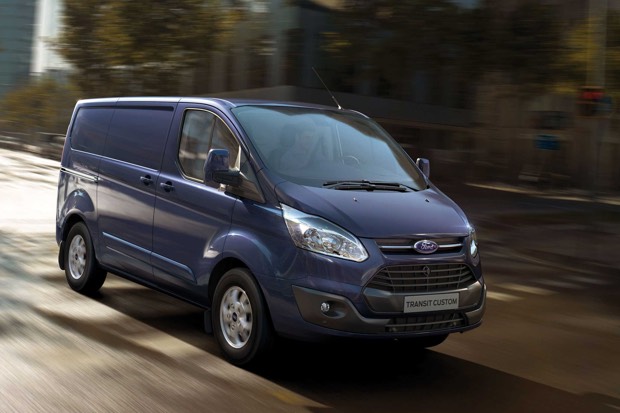 What's more there is a major concern that a UK Government failure to agree tariff-free trade deals post Brexit could, along with exchange rate fluctuations, result in vehicle and parts cost increases of around 20%.
Those are among the key highlights of a major new British Vehicle Rental and Leasing Association (BVRLA) report, which provides expert industry analysis from 10 automotive leaders on seven major commercial vehicle areas:
Operator behaviour
Brexit
Clean Air Zones
The Road to Zero
'Last mile' logistics.
Big data
Skills and talent
Commenting on the 22-page report, BVRLA chief executive Gerry Keaney said: "Commercial vehicles are the lifeblood of the UK economy which means operators are looking for flexible and adaptable support with their fleets. Many truck and van operators are delaying re-fleeting decisions, largely due to a lack of confidence in their ability to forecast as a result of continuing uncertainties.
"Cost remains a major concern for operators, as knowing what a vehicle will cost post-Brexit is still an unknown. When you combine this with the confusing array of local air quality initiatives, the landscape becomes even more uncertain.
"Renting and leasing is becoming an increasingly attractive option for commercial vehicle operators and with 88% of members' rental van fleet and 67% of leased vans currently Clean Air Zone compliant, compared to 21% of the total UK van fleet, BVRLA members [which include Activa Contracts] stand ready to meet the needs of businesses across the UK who are looking for cleaner, cost-effective vehicles."
The '2020 Industry Outlook for Commercial Vehicles' report, said: "The leasing and rental sector offers both certainty of cost and flexibility of access. In the current climate, these attributes are particularly popular with operators."
What's more amid the uncertainty, the report continued: "Operators are increasingly switching from being 'vehicle owners' to 'vehicle users' and focusing on how they can boost their vehicles' utilisation. Operators are [also] sweating their vehicle assets much more intensely than ever before."
Amid speculation of a 20% price rise on vehicles and parts post-Brexit in the event of trade tariffs being imposed, the report says: "Which customers can afford a 20% hike? For most [operators] Brexit clarity cannot come fast enough."
Further uncertainty and inconsistency was being caused, said the report, by the Government's decision to devolve the introduction of Clean Air Zones and air quality strategies to local government.
What if two neighbouring areas opted for different charging structures asked the report, adding that: "The potential disruption to transport operations and the UK commercial vehicle parc is immense."
While the report concluded that "electric is the way forward for vans", there were concerns that vehicles were not available "at the right price" and that electric vans were only cost-effective in London with elsewhere "the payback periods may be longer than the vehicle's working life".
Nevertheless, electric is the clear-cut favourite for the future of vans with the report noting analysis by professional services firm KPMG predicting that two-thirds of the UK van parc would be electric by 2030, rising to 90% by 2040.
Although the reality of 'last mile' logistics, said the report, was "some way behind the excitement" when it came to technology driven innovations in theory, consolidation centres on the outskirts of city centres could drive the adoption of electric vehicle-based delivery depots in city centres.
But, said the report: "It is imperative that this should not result in a massive surge in congestion as truck payloads are transferred to a host of smaller vans."
Meanwhile 'death by data' is an industry concern, but the importance of fleet 'big data' provided the ability for leasing and rental companies to be consultants.
"Informed data aggregation is key," said the report. "Those efficiencies include reworking a fleet's mix - moving up and down weight categories - and the almost counter-intuitive action of reducing the size of a customer's fleet.
"In order to fulfil this consultancy approach, the leasing and rental sector will have to recruit more staff from senior operational roles in transport fleets, while existing sales staff will have to become data savvy. It must also concentrate on appealing to software engineers to help realise the benefits of technology-driven data."