6 February 2023

Installations of Ultra-rapid charge points have risen 10% since October
According to new figures from the Department for Transport (DfT) the number of public electric vehicle charging devices has increased by 8,680, 31% in the past year.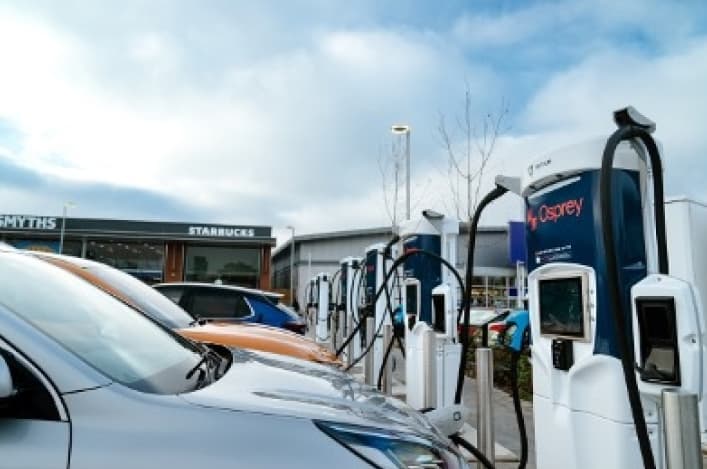 An additional 1,731 public devices installed were rapid charging or ultra-rapid charging devices.
The largest increase of chargers proportionately was within the ultra-rapid device category, with a 10% increase in the past quarter, amounting to 211 charging devices.
Fast charging devices are still the most common category to be publicly installed, growing by 8%, or an additional 1,509 charging devices.
The UK now has nearly 38,000 public EV charging devices available, which have been fitted over a period of 10 years. Destination chargers make up for approximately half of public chargers with 18,321 available, followed by 'on street' chargers accounting for 32% with 11,996 chargers.
Although this is a considerable increase within the charging infrastructure across the UK, to meet the Governments prospective target of 300,000 charging points by 2030, the UK will need install another 30,000 charging devices a year for the next seven years. Alongside the challenge of installing chargers, sales of electric vehicles have been increasing at a rate just as fast.
With larger towns and cities having much better access to charging facilities, fleet managers are encouraged to inform drivers to plan their route if they haven't travelled to a particular destination before. Motorway services and hotels generally have available and consistent charging facilities up and down the UK.