25 February 2020

Keyless car theft reaches all-time high: Premium badge models a specific target
Keyless car theft is at an all-time high with premium vehicles a particular target, while keyless van theft is also on the rise.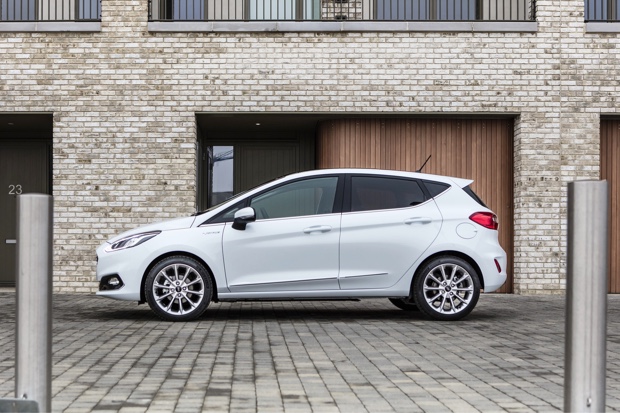 Analysis of theft data recorded by stolen vehicle recovery organisation, Tracker, reveals that 92% of the cars it recovered last year were stolen without using the keys.
That is an increase from 2018's figure which stood at 88% and, said Tracker, was a "worrying increase" of 26% compared with four years ago (66%).
Previously, Tracker has also warned of an increase in keyless van thefts with its data revealing that 82% of models recovered were stolen without the owner's keys - up by nearly 100% compared to 2016 (44%).
Tracker's data reveals that the Range Rover Sport was the number one choice for thieves in 2019. It was followed by the BMW X5, Mercedes-Benz C Class, Range Rover Vogue, Land Rover Discovery, BMW X6, Range Rover Evoque, BMW 3 Series, Range Rover Autobiography and Mercedes E Class.
Premium vehicles are frequently stolen to order by organised criminal groups. The cars are often shipped abroad, predominantly to Eastern Europe and North Africa. However, said Tracker, cars at the lower end of the market remained a target and reportedly they include the Ford Fiesta, Ford Focus, Nissan Qashqai and Volkswagen Golf.
Thatcham Research, the motor insurers' automotive research centre, last year launched a security rating for keyless entry car models and how they performed against relay theft. See https://www.thatcham.org/what-we-do/security/consumer-rating/.
Clive Wain, head of police liaison for Tracker, said: "Our data has revealed that keyless car theft continues to rise, with nine out of 10 of the stolen cars we recovered in 2019 taken this way.
"Thieves exploit keyless technology by using sophisticated equipment, which can hijack the car key's signal from inside an owner's home and remotely fool the system into unlocking the doors and start the engine."
Commonly known as a relay attack, thieves use so-called 'relay' boxes - one near a car and the other near where the car key is kept. That has the effect of lengthening the signal produced by the key, fooling the car into thinking the key is close by. The thieves can then open and start the vehicle, and drive it away. Keyless car theft, according to the Master Locksmiths' Association, can take "only 20-30 seconds".
Mr Wain said: "To help prevent car owners falling victim to keyless car theft, traditional visual deterrents, such as crook locks and wheel clamps can help deter thieves and are a good investment to make. However, in the event of a car being stolen, vehicle tracking technology will not only help police close the net on thieves but see a stolen vehicle returned to its rightful owner."
Keyless entry cars allow a driver to unlock and start a vehicle with the key fob still in their pocket.
Top tips for avoiding keyless vehicle theft
Ask the supplying dealer if a vehicle has a keyless entry system or not. Many carmakers have now introduced motion-sensor enabled fobs, which go to sleep when idle and can't fall victim to relay attack. If a fob of that type is not available, find out if the one supplied can be switched off overnight
Store all keys - spares included - away from household entry points. Also, be vigilant and report any suspicious neighbourhood behaviour to the police
Faraday pouches and containers can block the signal from a keyless entry fob - but it is important to first test how effective they are by placing the fob into the pouch, walk up to the car and see if the door will open
Use a steering wheel lock or car alarm
Park a vehicle defensively - in a garage or if outside make access as difficult as possible
Ensure a vehicle is tidy and hide any electrical items such as sat navs and mobile phones. Try to keep the glove box empty and leave open to show there is nothing to hide.
Source: Thatcham Research and the Master Locksmiths' Association.