21 October 2019

Law Commissions looks to a regulatory future with self-driving vehicles
Self-driving cars have the potential to revolutionise mass travel by enhancing safety, efficiency and accessibility, but congestion could increase if many autonomous vehicles take to the roads before private car use has reduced.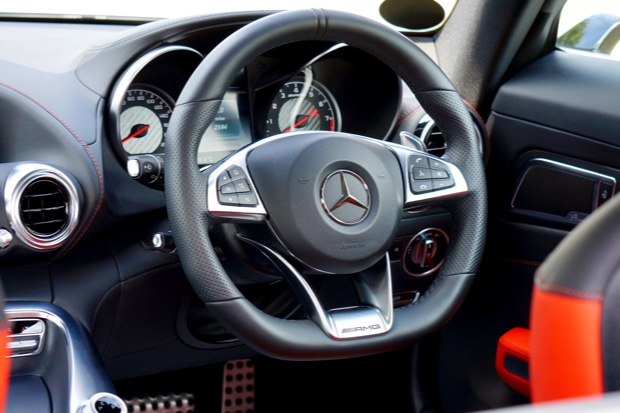 That is one of the challenges highlighted by the Law Commission of England and Wales and the Scottish Law Commission as they continue a three-year project commissioned by the UK Government's Centre for Connected and Autonomous Vehicles reviewing driving legislation to prepare for the introduction of self-driving vehicles on UK roads.
The Law Commissions have already conducted a consultation on safety assurance and legal liability. Its second consultation, which runs until January 16, 2020, investigates so-called highly automated road passenger services (HARPS) - such as taxis, minicabs and buses that will use computers to drive them - and privately-owned vehicles that do not require a qualified driver or user to be in charge.
The investigation covers the regulation of remotely operated fleets of automated vehicles and their relationship with public transport. The third consultation, in 2020, will draw on responses to both previous papers to formulate overarching proposals on the way forward with final recommendations due in 2021.
The latest consultation paper focuses on how completely automated trips might be supplied to the public in vehicles that can travel empty or only with passengers and no driver or user-in-charge.
Benefits, say the Law Commissions, include:
Reduced congestion as people share self-driving vehicles and use them in combination with existing public transport
Improved safety; through sensors, data sharing, safer driving behaviour and faster-than-human reaction times, HARPS could substantially reduce the number of people killed on British roads
Increased accessibility for older people and disabled people; HARPS could provide accessible services that are more affordable than current alternatives. This could allow older people and disabled people, especially those on low incomes, to travel more
Reduced car parking that could allow space currently ceded to parking to be reclaimed, for example for cycle lanes.
But, the Law Commissions warns, there are challenges if effective regulation are not in place. They include:
Traffic being blocked, if a self-driving car freezes when confronting unexpected weather conditions or unknown obstacles including, possibly, leaves or plastic bags
Reduced accessibility for those who rely on a driver to assist them, for example by helping them into the vehicle or accompanying them from their door
Increased congestion if many self-driving vehicles are introduced before private car use has reduced, which would be compounded if HARPS drive around empty, waiting to be utilised
Who should make sure privately-owned vehicles are insured and safe to use
Whether there is a requirement for a 'supervisor' watching a screen to issue directives in the event of a passenger-only vehicle getting stuck, for example, behind a broken down lorry.
To overcome such challenges, the Law Commissions proposes in the consultation paper a new regulatory regime aimed at ensuring HARPS are safe, accessible and meet wider transport goals set by local and central Government. As a result, the consultation suggests that HARPS should be subject to a new, single, national system of operator licensing potentially covering maintenance, remote supervision and the reporting of crashes. Among 38 questions the consultation also asks how HARPS should be integrated with public transport.
Nicholas Paines QC, commissioner at the Law Commission of England and Wales said: "Self-driving cars have the potential to revolutionise mass transit by enhancing safety, efficiency and accessibility. Responses to our consultation are vital for ensuring that our proposed regulatory framework will allow the full potential of self-driving cars to be realised."
George Freeman, Minister for the Future of Transport, said: "We are on the cusp of a quiet revolution in the technology of transport and mobility. Automated navigation and digital control technology have the potential to transform the way traffic is managed, improving road safety, reducing congestion and pollution and improving accessibility for people with mobility issues" The consultation document is available at: https://www.lawcom.gov.uk/project/automated-vehicles/