28 January 2020

London Mayor accelerates van scrappage scheme to help more firms 'clean up'
A van scrappage scheme designed to remove older polluting vehicles from London's streets has now had grants doubled and been extended to larger firms.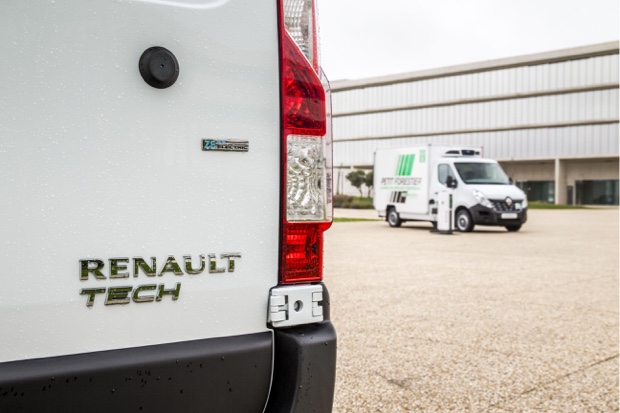 The changes have been announced by London Mayor Sadiq Khan, who wants to accelerate the move to cleaner vehicles across the capital.
Van scrappage scheme payments have been doubled to £7,000, with £9,500 also now available to businesses switching to electric vans.
Additionally, eligibility for the van scrappage scheme has been broadened so that more businesses can benefit. Previously firms with fewer than 10 employees, defined as 'micro businesses', were eligible. Now small businesses, those with 50 or fewer employees, are also included.
Vans being scrapped must be a pre-Euro 6 diesel or charity-owned minibus that does not meet the Ultra Low Emission Zone standard. They must be replaced by purchase, lease or hire (for at least two years) with a Euro 6 diesel or electric light van or Euro 6 diesel or electric minibus (for charities only).
Eligible business not registered in Greater London, the vehicle(s) to be scrapped must also have been driven within the city's Congestion Charge zone at least 26 times between August 22, 2018 and February 22, 2019 (six months before the start of the scrappage scheme).
The Mayor said the increased funding would enable more van owners to switch to 'cleaner' vehicles, while helping businesses prepare for the previously announced expansion of the Ultra Low Emission Zone up to the north and south circular in 2021, and the tightening of the London-wide Low Emission Zone standards in October.
Alongside helping van operators, the Mayor has pledged to take action later this year to support small businesses operating heavy vehicles. Targeting HGVs, coaches and buses that are not part of the Transport for London (TfL) network, are said to account for more than a third of the harmful pollution from transport.
To help clean up the heavy vehicle fleet, the van scrappage scheme will open to small businesses operating heavy vehicles later this year. TfL is finalising the details of the scheme, but it is expected that it will be in the form of a grant of around £15,000 for each polluting heavy vehicle, up to a maximum of three vehicles.
The announcement was accompanied by a call from Mr Khan for more Government action. He said: "While we're doing all we can in the capital, we now need the Government to match our levels of ambition and fund a national scrappage scheme that supports all those small businesses who want to do the right thing and switch to cleaner vehicles across the UK."
Natalie Chapman, head of South of England and urban policy at the Freight Transport Association, said: "We strongly welcomes the Mayor's decision to provide additional financial support for businesses preparing for the tightening of the London-wide Low Emission Zone standards and upcoming expansion of the Ultra Low Emission Zone.
"Businesses within the logistics sector are determined to play their part in improving London's air quality, but many simply do not have the resources to replace their existing fleets to meet the new, required emission standards; this scheme will help to ease the heavy financial burden."
Further information is available at: https://tfl.gov.uk/modes/driving/ultra-low-emission-zone/scrappage-scheme.