14 November 2017

London Ultra-Low Emission Zone to start in April 2019
The world's first Ultra-Low Emission Zone (ULEZ) will open in central London from 8th April 2019, the capital's Mayor Sadiq Khan has confirmed.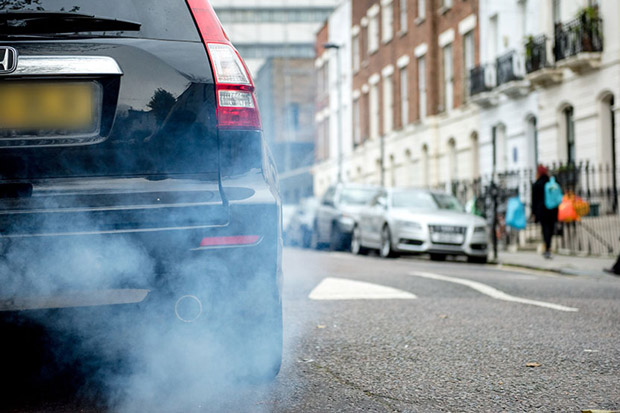 The ULEZ will replace the recently introduced T-Charge and operate in the same area, alongside the London Congestion Charge. But unlike the T-Charge and Congestion Charge, which are only in place on weekdays, the ULEZ will operate 24-hours a days, seven days a week.
Diesel vehicles that do not meet Euro6/VI emission standards and petrol vehicles that do not meet the Euro4 standard will have pay to enter the area inside the ULEZ.
There will be two ULEZ charge levels: £12.50 a day for cars, vans and motorbikes and £100 a day for lorries, buses and coaches. The charges will be in addition to the Congestion Charge, so the more polluting cars and vans would pay £24 per day and lorries would pay £111.50 during Congestion Charge hours (discounted for Congestion Charge Fleet Auto Pay registered vehicles).
However, by the time the ULEZ comes into effect, it is anticipated that very few fleets will be operating pre-Euro6 diesel or pre-Euro4 petrol cars or vans. That's because Euro6 emission standards came into effect for those vehicles from September 2015 and so even if a fleet is operating a four-year replacement cycle, the majority of vehicles that could potentially be affected may well have been replaced by April 2019.
What's more, van fleets operating on longer cycles may potentially be able to manage their operations - and avoid paying to enter the ULEZ - by swapping vehicles into other areas.
However, with trucks operated on much longer replacement cycles than vans it is forecast that there will be many lorries in operation that do not meet ULEZ entry emission standards in April 2019.
The fine for non-payment of the charge if a vehicle does not meet the ULEZ standard is £130 reduced to £65 if paid within 14 days for cars, vans and motorbikes and £1000 reduced to £500 if paid within 14 days for lorries, buses and coaches.
The area covered by the ULEZ is planned to be extended up to the North/South Circular roads in 2021 subject to a consultation later this year. Additionally, the Mayor is developing proposals for a London-wide Euro6 standard for buses, coaches and lorries for introduction in 2020.
John Pryor, chairman of leading fleet operators' association ACFO, said: 'Firm measures must be taken to tackle poor air quality as there is a link with premature deaths - it's a really serious public health issue and fleets have a role to play.''
'ACFO made its members aware of the plans for the ULEZ and entry criteria a long time ago, so the fact that the Mayor has confirmed 8 April, 2019 as the date of the introduction of the ULEZ should come as no surprise.'
'Fleets invariably lead the way in operating the 'cleanest' vehicles on the UK's roads and whilst this timescale may well present some operational and cost challenges for some businesses, we have to move forward and play our part in tackling this very serious public health issue.'
'Fleets still have time to make vehicle replacement decisions if necessary and it may also be the case that some vehicles, particularly vans, are reassigned if possible so they operate on routes outside the ULEZ if they do not meet the qualification criteria.'