30 November 2018

Major disruption at ports is 'real prospect' in 'no deal' Brexit, MPs warn
A government committee has released a report about the Department for Transport's (DfT) Brexit plans.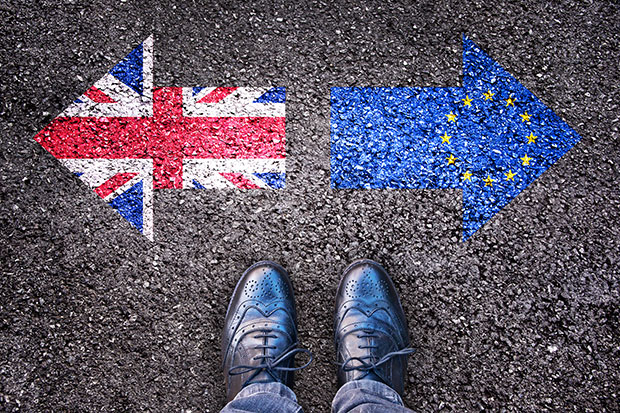 DfT has been 'complacent' and 'secretive' over Brexit plan.
The public have not been given enough information to prepare for Brexit.
UK ports can expect major disruption.
There's a 'real risk' of the UK not being prepared, especially if there was 'no deal'.
If the disruption becomes a reality it could result in lengthening lead times for new car deliveries and have an impact on vehicle servicing and repairs.
Meanwhile, three quarters (74.1%) of UK automotive businesses fear a 'no-deal' Brexit will threaten their future viability with claims of plant closures and job losses, according to a new member survey by the Society of Motor Manufacturers and Traders (SMMT). Fewer than 9% foresaw any positive impact.
The results highlighted the "critical need" for a Brexit withdrawal deal and transition to prevent the industry falling off the "cliff-edge" on 29 March next year when the UK is due to leave its largest and closest trading partner, the European Union, said the SMMT.
The House of Commons Public Accounts Committee has highlighted that "slow progress and poor communication" by the Department for Transport was hampering the ability of businesses to plan beyond 29 March, 2019.
Claiming that "secrecy and a lack of detailed information" existed, the Committee has called on the Department for Transport to write to it prior to Christmas with a progress update.
The report, 'Department for Transport's Implementation of Brexit' suggests that there was a "real risk" that it would not be ready in the event of the UK departing the European Union without a negotiated deal, and that risk was increasing as time ran out to deliver what was needed.
It is the Committee's latest report looking at government's preparations for Brexit and, as in previous reports, members are concerned.
The report said: "There is a real prospect of major disruption at our ports. The slow progress and poor communication around work to avoid this concerns us.
"The lack of detailed information provided to businesses to help them prepare and the secrecy surrounding discussions through the use of non-disclosure agreements is hampering businesses' ability to plan.
"Added to this is the Department's uphill task to pass the necessary legislation in time, the majority of which the Department sees as essential, whilst allowing time for proper scrutiny of this.
"With only months to go, it is extremely worrying that we are seeing these same concerns again and again with little progress being made. Even if a deal is agreed, the Department faces a challenging workload during the proposed transition period.
"We acknowledge the difficult situation for the Department in having to prepare for all Brexit scenarios. But it must be open about the challenges it faces and work with businesses and stakeholders to help them get ready for whatever the future brings."
Committee chairman Meg Hillier said: "The future of road, rail, maritime and air access to Europe after Brexit remains unclear and the Department for Transport has a critical role in ensuring the UK is prepared.
"With so little time remaining, there is still much to do. The risks associated with no-deal are severe, yet plans for avoiding disruption around major ports in particular are worryingly under-developed.
"The secrecy around the Department's preparations, and the shortcomings in assurance on its progress, are a potentially toxic combination.
"We accept the continued uncertainty over the final shape of Brexit adds to the complexity of the challenge. But the Department's Brexit work is simply too important to get wrong.
"It must be more open about what needs to be achieved, and work with business and others to deliver it. We urge it to respond meaningfully to our concerns in the weeks ahead."
Committee deputy chairman Sir Geoffrey Clifton-Brown added: "The Department for Transport has a great deal to do before we leave the European Union on 29 March, 2019, especially if 'no deal' is reached.
"It needs to make whatever contingencies necessary to ensure that disruption to passengers, goods and services arriving or leaving by road, air or sea is kept to the bare minimum.
Mike Hawes, SMMT chief executive, said: "Frictionless trade as part of the European Union single market and customs union has driven the success of the UK automotive industry so the fact we are leaving is already painful, and already causing damage.
"Leaving without a deal would be catastrophic - plants will close; jobs will be lost. Leaving is not what we wanted, but we recognise that the withdrawal agreement has been hard-fought and, crucially, delivers a transition period which steps us back from the cliff-edge.
"We need a deal now, and we need an ambitious deal for the future that guarantees frictionless trade with our most important market - nothing else will do, and we urge all parties to remember what's at stake."