15 September 2016

Mercedes to invest €500m developing hi-tech vans that will transform fleet operations
Mercedes-Benz Vans is to invest €500 million over the next five years, in a move that's thought to revolutionise the working environment for tradesmen and parcel deliverers, making fleets and drivers more efficient and productive and potentially utilising drones.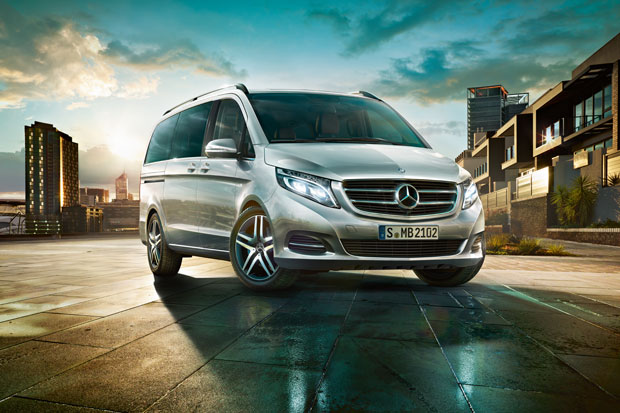 The brand's strategy, known as adVANce, focuses on the introduction of digitalisation, automation and robotics in vans as well as industry-leading mobility solutions for vehicle leasing and rental companies.
The manufacturer says its van division 'is developing from a mere vehicle manufacturer into a provider of system solutions and will offer integrated and intelligent systems in addition to its basic vehicles in the future'.
The manufacturer promised: 'These solutions can make the transportation of goods and passengers even more efficient and open up new business opportunities and economic benefits for customers.'
With claims that vans will evolve into an 'intelligent, interconnected data centre on wheels', one example given is the Mercedes-Benz 'Vision Van', an all-electric vehicle for last-mile deliveries in urban and suburban environments enabling late-night deliveries in virtual silence. It is claimed to be the first van worldwide to fully digitally connect all people and processes involved, from the distribution centre to the consignee.
Furthermore, it is also claimed to be the first van ever to feature a fully automated cargo space and integrated delivery drones.
For example, if a parcel service provider stops the van in a residential area, it will be possible to deliver multiple packages to nearby consignees autonomously by air – even if they are not at home – in addition to manual delivery.
That made the deliverer's job easier, reduced the delivery time and offered end customers new opportunities such as same-day delivery at an agreed time. Mercedes-Benz Vans anticipates deployment of the 'Vision Van', which can claim to boost efficiency by up to 50% on the last mile.
Mercedes-Benz Vans will be focused on three areas of innovation:
Transforming vans into the 'internet of things' to drive fleet operating efficiency. For example, a telematics unit is being developed. This collects and processes data concerning the status of a delivery tour, the present location and the load, and sends that information to a distribution manager. Consequently it is possible to monitor and manage last-minute changes within the fleet efficiently from a central point. Another application concentrates on the efficient part and tool management for service vehicles, for example a tradesman's mobile workshops.In the future new holistic system solutions will enable parts to be ordered in a fully automated way via an intelligent inventory management system within the vehicle, as well as for the relevant parts to be placed overnight directly into the van. Intermediate steps such as inventory evaluation, ordering parts manually and the tradesperson having to equip the vehicle will no longer be necessary.
Innovative hardware-based solutions for the transportation industry. Mercedes-Benz Vans is working on automated cargo space systems for delivery vehicles for parcel services. Currently deliverers need to rearrange their packages (on average around 180 per load) ten times while making deliveries within a residential area and schedule approximately three to four minutes per stop. However, new, interconnected cargo space systems make loading and unloading much faster, thereby increasing process efficiency. One-shot loading (loading the vehicle with all pre-picked parcels in one go) cuts loading times considerably and reduces the amount of vehicle downtime at distribution centres. When the deliverer is unloading, the system will show them the exact load configuration and make the right package available at the right time for delivery depending on the delivery destination. The manufacturer also has the integration of autonomous delivery systems such as drones or self-driving robots in mind.
The manufacturer is also, in conjunction with various cooperation partners, investigating new mobility concepts for the on-demand transportation of goods and people. In the future such intelligent mobility concepts could supplement public transit by making fast, efficient and individual transport of passengers possible during peak and off-peak hours via ridesharing concepts. The intelligent networking of technologies could also make the transportation of goods more efficient and considerably improve transport on the last mile. As a result, Mercedes-Benz Vans is also working on innovative leasing, rental and sharing models, which are completely tailored to the needs of van customers.