29 October 2018

MPs call on government to accelerate ban on new petrol and diesel vehicles to 2032
The government's proposed ban on the sale of new petrol and diesel cars and vans should be accelerated to 2032 from 2040, according to an influential group of MPs.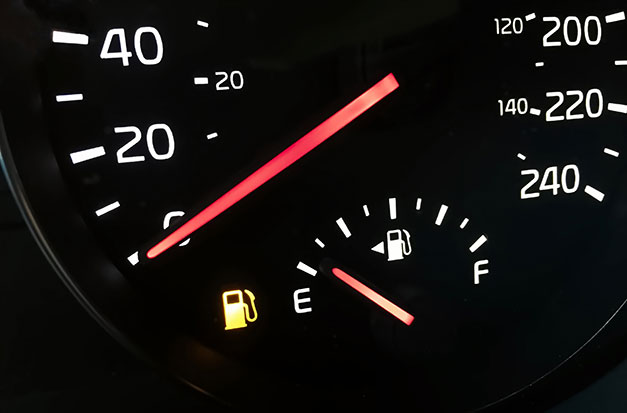 The House of Commons' Business, Energy and Industrial Strategy Committee in a new report called the government's 2040 target "vague and unambitious"
The report, 'Electric Vehicles: Driving the Transition' recommends the government brings forward a clear, precise target for new sales of cars and vans to be zero emission by 2032 and not 2040 as it has previously announced.
A more ambitious target date would, said the report, help to ensure that petrol and diesel vehicle stock was "retired" by 2050, and would align the goal for England, Wales and Northern Ireland with the Scottish Government's ambition to phase out petrol and diesel cars and vans by 2032.
However, Mike Hawes, chief executive of the Society of Motor Manufacturers Traders, said that the government's 2040 ambition was "already extremely challenging, so to fast-track that by eight years would be nigh on impossible".
"Zero emission vehicles make up just 0.6% of the market meaning consumer appetite would have to grow by some 17,000% in just over a decade. This is unrealistic," said Mr Hawes.
The report also concluded that the poor provision of charging points for electric vehicles was one of the "greatest barriers" to growing the UK plug-in market and said that charge point development should not be left to local authorities and private companies.
Consequently, the Committee wants the government to take the lead in ensuring charging points were provided nationwide and to help local authorities access greater technical and financial support to develop charging infrastructure across the country, including in remote and rural areas.
Rachel Reeves, chairman of the Business, Energy and Industrial Strategy Committee, said: "Electric vehicles are increasingly popular, and present exciting opportunities for the UK to develop an internationally competitive electric vehicle industry and reduce our carbon emissions. But, for all the rhetoric of the UK becoming a world leader in electric vehicles, the reality is that the government's deeds do not match the ambitions of their words.
"The government's targets on zero-emission vehicles are unambitious and vague, giving little clarity or incentive to industry or the consumer to invest in electric cars. If we are serious about being electric vehicle world leaders, the government must come forward with a target of new sales of cars and vans to be zero emission by 2032.
"Our electric vehicle charging infrastructure is simply not fit for purpose. We cannot expect consumers to overcome 'range anxiety' and switch to electric vehicles if they cannot be confident of finding convenient, reliable points to regularly charge their cars.
"The government cannot simply will the ends and leave local government, or private companies, to deliver the means. The government needs to get a grip and lead on coordinating the financial support and technical know-how necessary for local authorities to promote this infrastructure and help ensure that electric cars are an attractive option for consumers".
The Committee also criticised this month's government decision to cut the Plug-In Car Grant scheme. The grant rate for Category 1 vehicles (CO₂ emissions of less than 50g/km and a zero emission range of at least 70 miles) has been cut from £4,500 to £3,500 and Category 2 (CO₂ emissions of less than 50g/km and a zero emission range between 10 and 69 miles) and 3 (CO₂ emissions of 50 to 75g/km and a zero emission range of at least 20 miles) vehicles will no longer be eligible for the grant. The applicable discount for those cars was previously £2,500 per vehicle.
Ms Reeves said: "The Department for Transport's slashing of the Plug-in Car Grant scheme drives the incentives of buying an electric vehicle into reverse. Cutting support is a perverse way to encourage drivers to move to non-polluting cars. This is only the latest sign of the Government's inconsistent approach to developing the market for electric vehicles. A more joined-up and consistent approach is needed from government if the UK is to seize the business opportunities of electric vehicles and deliver carbon emissions reductions."
Gerry Keaney, chief executive of the British Vehicle Rental and Leasing Association, of which Activa Contracts is a member, said: "The announcement by the Department for Transport to cut the Plug-in Car Grant is a good example of where policy is preventing progress, sending inconsistent messaging about ambitions for electric vehicles and taking decisions that counter the advice of experts."