30 July 2018

New 4.25 tonne derogation to open large panel van fleet market to alternative fuels
A new government announcement could help to open the large panel van market to alternative fuel commercial vehicles.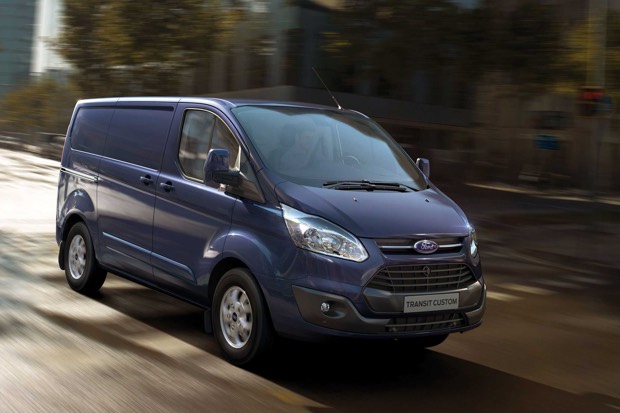 Following a public consultation last year, the UK government has announced a five-year European Union derogation - the standard term before derogation renewal must be applied for - stating that drivers with a standard Category B licence can now drive alternatively fuelled commercial vehicles of up to 4.25 tonnes GVW rather than the normal 3.5 tonnes for a petrol or diesel commercial vehicle. The law change came into effect last Tuesday (July 24).
The rule applies most pertinently to electric commercial vehicles including range extender and plug-in hybrid technology but also covers hydrogen fuel cells, compressed natural gas and liquefied petroleum gas.
Previously Category B licence rules meant that people who passed their driving test prior to January 1, 1997 were usually allowed to drive a vehicle and trailer combination up to 8.2 tonnes, but people who passed their driving test on or after January 1, 1997 were only legally able to drive vehicles up to 3.5 tonnes.
The government believes that by increasing the weight threshold to 4.25 tonnes offsets the additional weight of electric batteries and compensates for the loss of van payload.
The so-called 'payload bonus' would, said the government, help increase take-up by fleets of alternatively fuelled vans in urban areas. With government ministers and local authorities focused on improving air quality by reducing vehicle emissions, weaning fleets off predominantly diesel vans and on to electric models is viewed as critical.
The derogation allows fleets to adopt large alternatively fuelled commercial vehicles, most likely panel vans, in the 3.5 tonne sector without it affecting payload. Previously, anyone wanting to use a 3.5 tonne alternatively fuelled commercial vehicles would have had to carry less, because of the weight of batteries and other equipment.
Currently, there are few vehicles that fall into the category, but fleets are hopeful that it will create a new sector into which manufacturers will soon move.
Part of the derogation mandates five hours of officially sanctioned training for drivers of alternatively fuelled commercial vehicles, so fleet operators wishing to use 4.25 tonne models need to approve specific training, the details of which will be advised by the government in due course.
The driving licence move will be supported by further measures, which will take the same vehicles out of scope of 'Operator Licensing' for domestic use. That is expected to come into force on September 1.
However, said the British Vehicle Rental and Leasing Association (BVRLA), of which Activa Contracts is a member: "There are still a number of unanswered questions regarding the legislative changes, for example, the legislation does not indicate how the entitlement will be shown on a driving licence, how the five hours of training will be registered, or whether all of the five hours will need to be conducted in the vehicle.
"There has also not been any indication of what the syllabus for the five hours must include. The BVRLA will update members once this is known."