21 November 2019

New cars and vans to feature additional mandatory safety equipment from 2022
All new cars and vans sold in the UK from mid-2022 will feature as standard a raft of advanced safety systems including advanced emergency braking (AEB) systems, driver drowsiness and attention warning systems and event data recorders.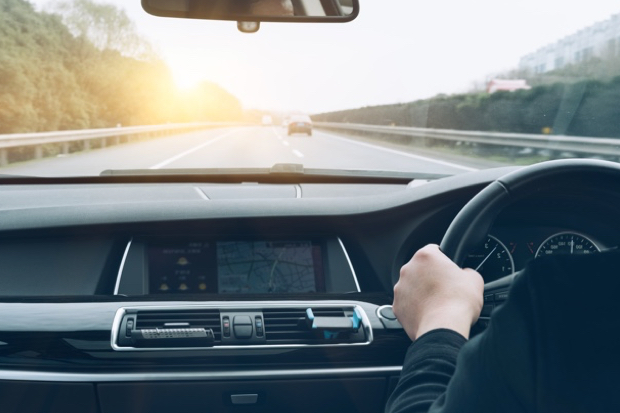 The technology, some of which will also be mandatory in sport utility vehicles, HGVs and buses, is to be fitted following European Council agreement.
Although the UK is destined to leave the European Union, the UK Government has already said that it will write European legislation into UK law.
In adopting the regulation - European Parliament agreement came last March - the Council said the mandatory safety features to be introduced would provide increased protection of vehicle occupants and vulnerable road users to significantly reduce the number of road casualties.
Under the new rules, all motor vehicles, including sport utility vehicles, vans, trucks and buses will have to be equipped with: Intelligent speed assistance, alcohol interlock installation facilitation, driver drowsiness and attention warning systems, advanced driver distraction warning systems, emergency stop signals, reversing detection systems, event data recorders and accurate tyre pressure monitoring,
Additionally, cars and vans will also have to be equipped with: Advanced emergency braking (AEB) systems, emergency lane-keeping systems and enlarged head impact protection zones capable of mitigating injuries in collisions with vulnerable road users, such as pedestrians and cyclists.
Neil Greig, IAM RoadSmart director of policy and research, said: "Speed limiters will still be voluntary so drivers don't have to use them, but they could save their licence if they do.
"Although all new cars from 2022 cars will be enabled to have an 'alcolock' it will be up to the UK Government to decide how they are used. We see them as a useful tool for repeat drink-drive offenders to get them back to safe driving after a ban. It is very unlikely that the vast majority of the law-abiding public will ever have to blow in a tube to start their car."
In addition to the general requirements and existing systems - such as lane departure warning and advanced emergency braking (AEB) systems - HGVs and buses will have to be designed and manufactured so that blind spots around the vehicle are significantly reduced. They will also have to be equipped with advanced systems capable of detecting pedestrians and cyclists located in close proximity to the vehicle.
The regulation is part of the European Commission's third 'Europe on the Move' package, launched in May 2018.