22 July 2019

New EV public chargepoints
New EV public chargepoints to provide debit or credit card payment facilities: Government acts to end driver frustration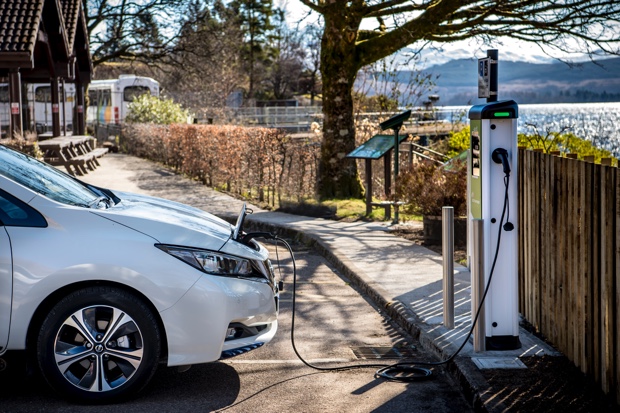 All new electric vehicle chargepoints should provide 'pay as you go' debit and credit card payment facilities.
Government will use their powers in the Automated and Electric Vehicles Act to ensure consumers get a good deal.
Government will work with the industry to build a national network of high-speed electric vehicle chargepoints.
---
All newly installed rapid and higher-powered electric vehicle chargepoints must provide debit or credit card payment by spring 2020 to end the frustration for drivers of multiple different methods of paying for electricity, the Government has said.
One year since the launch of the Government's 'Road to Zero Strategy', it is to use powers in the Automated and Electric Vehicles Act to expect the vehicle recharging industry to develop a roaming solution across the charging network, allowing electric vehicle drivers to use any public chargepoint through a single payment method.
Currently drivers require multiple smartphone apps or membership cards to use the more than 20,000 public recharging points installed by more than 20 different public charging network providers across the UK.
Future of Mobility Minister, Michael Ellis, said: "The Government's vision is for the UK to have one of the best electric vehicle charging networks in the world, but we know the variety of payment methods at the moment is a source of frustration for drivers.
"It is crucial there are easy payment methods available to improve electric vehicle drivers' experiences and give drivers choice. This will help even more people enjoy the benefits electric vehicles bring and speed up our journey to a zero-emission future."
Simultaneously BP Chargemaster, the operator of the UK's largest public charging network of more than 7,000 points, has committed to introducing card payment on all new 50kW and 150kW chargers with immediate effect.
What's more, the company will also retrofit its existing more than 450 rapid chargers with the technology over the next 12 months. Whether other recharging point providers follow suit remains to be seen.
David Newton, CEO at BP Chargemaster, said: "As the operator of the UK's largest public charging network, including the greatest number of rapid chargers, we support the Government's vision for all new rapid and ultra-fast chargers to support contactless bank card payment.
"We will be going one step further, not only by introducing this facility on all new 50kW and 150kW chargers from today, but also by committing to retrofit our existing UK-made rapid chargers with this technology over the next 12 months."
The Government has also announced that all new-build homes with a dedicated car parking space could be fitted with an electric car chargepoint. It has issued a public consultation on changing building regulations in England. The measure, if introduced, would, said the Government, mean that England became the first country to introduce mandatory chargepoints in new homes. The Government is also consulting on requirements that all new private chargepoints use 'smart' technology. That means an electric vehicles would charge at different times of the day in response to signals, such as electricity tariff information. In turn that would encourage off-peak charging, thereby keeping costs down for consumers.