19 February 2014

New Government drive to make UK world leader in electric cars
The Government is to invest more than £9 million to boost the number of charging points for electric cars, and has launched a new website aimed at encouraging fleets and private motorists to take to the road in ultra low emission vehicles.Major car manufacturers BMW, Nissan, Renault, Toyota and Vauxhall are all backing the 'Go Ultra Low' campaign in a ground-breaking partnership with the Government.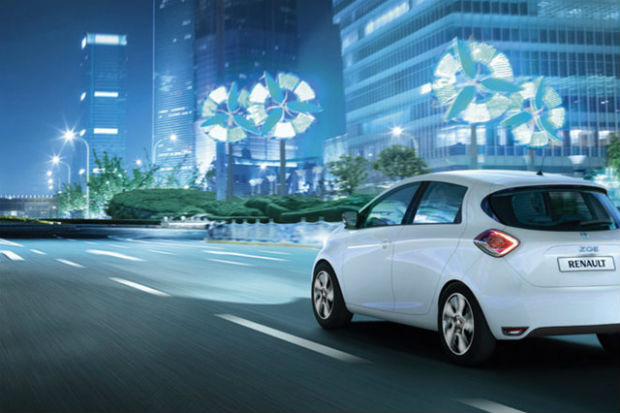 The campaign is designed to debunk the common myths and misconceptions that put fleets and drivers off switching to electric or hybrid cars, such as cost and vehicle range.

There are currently more than 6,000 public chargepoints – including 140 new rapid chargepoints, which can charge an electric car in less than half an hour. According to the Department for Transport, there are already more charging points than filling stations in London. But in order to make driving an electric car possible for everyone, the £9 million funding will be used to create hundreds more charging points across the country.

That, said Deputy Prime Minister Nick Clegg when announcing the initiative, would cement the UK's position as one of the best countries for electric vehicle recharging networks in Europe. The new charging points will be located on public sector estates, including car parks, and at railway stations.

Nick Clegg said: "Electric cars are one of the most promising of our green industries and we want to secure the UK's position as a global leader in both the production and adoption of these vehicles.

"The extremely low running costs of electric cars help drivers save money and we are allocating more than £9 million to boost chargepoints across the country to help drivers to go green.

"This means we can lower UK emissions and create high-tech engineering and manufacturing jobs to boost our economy."

The campaign, supported by a new website – https://www.goultralow.com – is about opening people's eyes to the advantages of ultra low emission vehicles (classed as cars and vans with carbon dioxide (CO2) emissions of 75 g/km or less), according to Transport Minister Robert Goodwill.

He said: "Electric cars are incredibly cheap to run and we're giving grants that knock thousands of pounds off the price tag at the point of sale."

Mike Hawes, chief executive of the Society of Motor Manufacturers and Traders, said: "This is a significant development, as government and some of the country's leading automotive brands pool resources to fund a campaign that will raise awareness of the benefits and capabilities of these new technologies.

"The 'Go Ultra Low' campaign will help the public understand how these new cars work and how they could be a perfect fit for their personal, business or fleet needs.

"Given the importance of running costs and environmental performance to new car buyers, we hope the campaign will encourage more people to consider going ultra low."

The initiative was also welcomed by Gerry Keaney, chief executive of the British Vehicle Rental and Leasing Association, who said: "It's encouraging to see the Government joining forces with the motor industry to showcase a range of attractive ultra-low emission vehicles."

"This campaign will raise awareness of the benefits of driving ultra-low emission vehicles and dispel many of the misconceptions. We expect it will boost demand for new and used electric cars and vans."

The £9.3 million allocated to the campaign is from the £37 million fund for electric vehicle infrastructure announced in July last year. The Government has also committed to invest £5 million to introduce electric vehicles across government and wider public sector fleets this year.