16 January 2018

New research suggests that diesel still has a future for fleets
Negative media coverage about so-called 'dirty-diesels' has led to businesses debating their next vehicle choice, according to new research by RAC Business.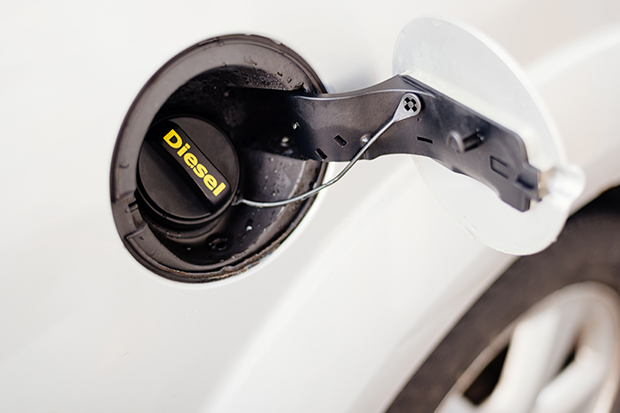 But any move by fleets to abandon diesel as the 'fuel of choice' may be misplaced, as today's sophisticated engines are more environmentally friendly and cost-effective than their petrol equivalents.
In a survey of 1,000 UK firms, it was discovered that 62% of large businesses with between 250 and 499 staff were considering phasing out their diesel vehicles, compared to 33% among small firms with less than 10 employees. Additionally, nearly half (47%) of businesses of any size said they were thinking about moving away from diesel.
The survey was published as new car registration data published by the Society of Motor Manufacturers and Traders (SMMT) revealed that diesel demand slumped 17.1% in 2017.
The SMMT blamed the fall on a combination of factors, including what it called 'anti-diesel rhetoric' and confusing government fiscal policy. There has also been a move away from diesel in light of the 2015 'Dieselgate' emissions cheating scandal.
But, added the SMMT: 'These [diesel] cars remain the right choice for many motorists – especially those who travel longer distances – with lower CO2, better fuel economy and, with these newer vehicles, dramatically reduced air quality emissions.'
Company car benefit-in-kind tax and Vehicle Excise Duty rates for new diesel cars both increase from 6th April, following announcements in last November's Budget.
Although tax rates are increasing, diesel models that meet today's strict Euro 6 emission standard, which applies to all new cars, will be allowed inside London's ultra-low emission zone without penalty when it is introduced in April 2019. Additionally, as Clean Air Zones are introduced in other towns and cities across the UK, entry criteria is likely to match that of London.
In response to these developments, the SMMT says: 'The decision to tax the latest low emission diesels is a step backwards and will only discourage drivers from trading in their older, more polluting cars. Given fleet renewal is the fastest way to improve air quality, penalising the latest, cleanest diesels is counterproductive and will have detrimental environmental and economic consequences.'
Meanwhile, as the government seeks to encourage demand for plug-in vehicles, the RAC survey revealed that there was 'strong widespread concern about the practicality of replacing diesel vehicles with alternatively fuelled ones' with 40% of large firms currently 'not confident' in the range capability of most electric vehicles.
The RAC said: 'Diesel engines have always been the go-to vehicle for businesses due to their superior fuel economy, their longer engine life and their ability to move heavier loads, making them more cost-effective and practical. If businesses are now making a switch to other types of vehicles based on anti-diesel sentiment, which may not have been entirely accurate when it comes to the latest cars, they risk losing out on that cost benefit.'
The RAC backed the SMMT, saying: 'The concern expressed by some businesses about diesel engines may be misplaced' and that today's new diesel vehicles performed significantly better in terms of nitrogen dioxide emissions than their predecessors and even some older petrol vehicles.
The motoring organisation continued: 'During 2017 there was a lot of debate about emissions from diesel vehicles being harmful to health and the possibility of charges being introduced for certain vehicles in some cities to combat the issue. This has undoubtedly affected attitudes among fleets and left them uncertain as to what type of vehicle to choose next.
'However, what isn't that well understood is that the newest diesel vehicles coming onto the market now are among the cleanest ever produced and also emit far less carbon dioxide than their petrol equivalents.'