4 March 2019

New safety features set to be mandatory on all cars and vans from 2022
A host of new safety-related features are due to become mandatory on cars and commercial vehicles from 2022 following a vote by MEPs.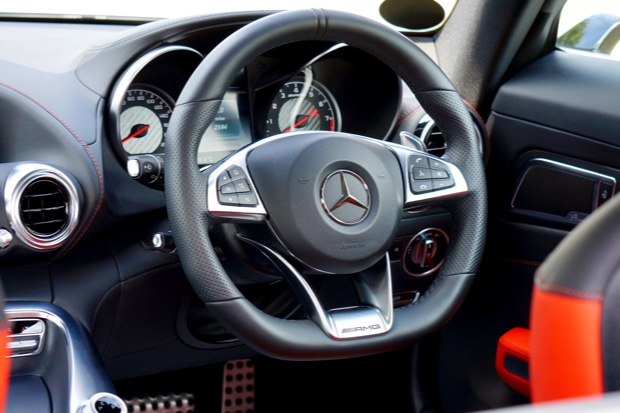 These new in-car safety features could soon be mandatory:
Intelligent speed assistance
Alcohol breathalyser
Driver drowsiness and attention warning
Advanced driver distraction warning
Emergency stop signal
Reversing detection
Accident data recorder (also known as a black box)
---
It is anticipated that this legislation will also be adopted by the UK after leaving the European Union.
A key committee of MEPs has voted through the range of new mandatory vehicle safety standards that could apply to new vehicle models within three years and the UK Government has previously said that it would also adopt similar legislation as it did not want to undermine road safety.
The UK is due to leave the European Union on March 29 and Josh Harris, director of campaigns at road safety charity Brake, immediately put pressure on the UK Government, saying: "The government must commit to adopting these new lifesaving regulations into UK law as a matter of priority and help put an end to the epidemic of road death, which sees five people killed on our roads every single day.
"It would be a tragedy if the UK Government allowed the safety of vehicles on our roads to lag behind those in Europe and so it is vital that these ground-breaking European Union standards are maintained, or improved, in the UK, post-Brexit."
The advanced safety features that the European Parliament's Internal Market and Consumer Protection (IMCO) Committee says should become mandatory in all vehicles are: Intelligent speed assistance, alcohol interlock installation facilitation - a standardised interface enabling aftermarket alcohol interlock devices to be fitted - a driver drowsiness and attention warning, an advanced driver distraction warning, an emergency stop signal, reversing detection and an accident data recorder (also known as a black box).
New cars and vans will also have to be equipped with a mandatory advanced emergency braking (AEB) system and a lane departure warning system, both features are already compulsory for trucks and buses.
Several of the safety technologies, according to motor manufacturers, had the advantage of addressing multiple types of incidents simultaneously. For instance, crashes related to distraction could also be reduced by AEB and lane departure warning systems. Similarly, AEB would also prevent or reduce the severity of frontal and side crashes, reducing the need for additional measures to address that type of crash.
The draft law - minimum vehicle safety standards in the European Union have not been updated since 2009 - also extends the scope of the currently applicable requirement to fit cars with a tyre pressure monitoring system (TPMS) to all vehicles. Furthermore, the proposed legislation makes clear that vans and SUVs would no longer be exempt from various safety features that until now have only be required for cars.
The mandatory new vehicle technology is specifically aimed at protecting vulnerable road users, such as cyclists and pedestrians. Latest data shows that in total 25,300 people died on European Union roads in 2017 and 135,000 people were seriously injured. It has been calculated that the new life-saving safety standards could save 25,000 lives and 140,000 serious injuries over the 15 years 2022-37.
The legislation is expected to be approved by the European Parliament prior to May's European Parliament elections, but vehicle manufacturers have sounded a note of caution.
The European Automobile Manufacturers' Association (ACEA) said it supported introduction of the safety measures, but warned that the 2022 adoption timeline was potentially too tight stating that it should be "aligned with product development time".
Instead of adopting an exact data as suggested by MEPs - ACEA Secretary General, Erik Jonnaert said: "For all measures under consideration, MEPs should align the introduction time with product development time, allowing at least three years for new vehicle types from the date the regulation has entered into force."
Mr Harris concluded: "We now urge the final negotiations to take place as soon as possible, so we can make this step-change for road safety a reality."