17 January 2014

Plans to increase London congestion charge condemned as a "tax on business"
Plans to increase the London congestion charge by 17% for 'fleet scheme' members from June 16 have been condemned as a "tax on business" by the British Vehicle Rental and Leasing Association (BVRLA) and the Freight Transport Association (FTA).Transport for London (TfL) has launched a consultation regarding a number of proposed changes to the congestion charge scheme, including increasing the price.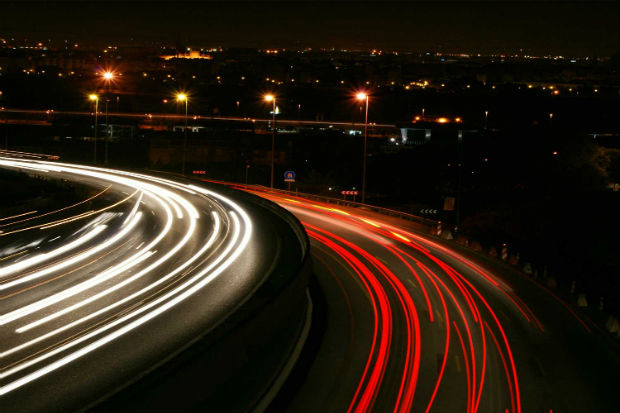 The consultation closes on March 14.
Since 2011, the daily congestion charge has been £10 (£9 if registered on the 'fleet scheme' or paid using Auto Pay, or £12 if paid the next charging day). TfL is now proposing an increase to the daily charge – to £11.50 if paid in advance or on the day; £10.50 if paid using the 'fleet scheme' or Auto Pay; or £14 if paid the next charging day.

The BVRLA criticised TfL's plans to increase the congestion charge and restated its view that all rental vehicles should be exempt.

"This 15% increase in the daily charge is completely unjustified and is in effect a tax rise on essential business users who have no choice but to drive in central London," said BVRLA chief executive Gerry Keaney. "It is illogical that London cabs are exempt from the congestion charge but rental vehicles are not."

The FTA said that, while proposing to raise the standard daily charge from £10 to £11.50 was equal to a rise of 15%, for organisations that paid via the 'fleet scheme' the increase would equate to a rise of 17% (£9 to £10.50).

Natalie Chapman, FTA head of policy London and South East, who called the potential rise "a tax rise for businesses", said: "Whilst many congestion charge users face a potential 15% increase in the daily charge this summer, most transport companies are registered on the fleet scheme so will be in line for an over-inflationary 17% hike if the proposed changes go ahead. FTA realises that the congestion charge is to deter non-essential or discretionary journeys, but we consider this as a tax on businesses which have little alternative but to use trucks and vans during the day."

The FTA restated that it was not feasible to deliver goods on public transport and nor were alternative modes practical for the to-the-door deliveries that central London required. 

Consequently, with no charge-free breaks available in the daytime to encourage deliveries to be made outside of rush hour, the FTA wants TfL to consider all available options for providing discounts and exemptions to the scheme for freight.

TfL says the proposed increase to the congestion charge would help maintain its deterrent effect in reducing unnecessary journeys, and brings it in line with inflation when compared with other transport costs and public transport fares that have increased over time. 

If no changes were made to the congestion tariff TfL anticipates an increase in traffic levels within the congestion charging zone.

Other proposed changes include enabling Auto Pay customers to pay via Direct Debit (in addition to the existing option of paying with a registered debit or credit card); the introduction of an online registration process for discounts; moving away from postal and phone registration, and introducing reimbursements for charges paid via Auto Pay by NHS patients and staff.

Transport for London (TfL) has said that Capita has been selected as the service provider for a new congestion charging and Low Emission Zone contract. The decision follows a 12-month competitive tendering process. Capita will be responsible for the day-to-day operation of the congestion charging and Low Emission schemes from October 2015, when the current contract with IBM expires. Capita will provide the IT, back office systems and customer contract centre for both schemes. The contract is for five years and includes an option to extend for a further five years. Capita has also successfully bid for a traffic enforcement notice processing contract, which includes processing Penalty Charge Notices for bus lane and yellow box junction contraventions. The contracts are worth a total of £145 million over five years.