5 October 2018

Prime Minister pledges continued fuel duty freeze into 2019, but 'dark cloud' hangs over pump prices
Fleets have breathed a sigh of relief as Prime Minister Theresa May has ruled out a fuel duty rise in the October 29 Budget, despite previous suggestions from Chancellor of the Exchequer Philip Hammond that he would end the duty freeze, which has been in place since 2011.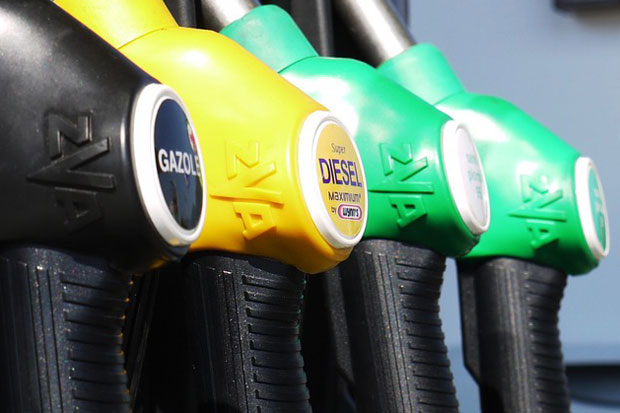 The Prime Minister's announcement came in her speech at the Conservative Party Conference on Wednesday (3 October), as the RAC warned that a "dark cloud" hung over pump prices as they could accelerate close to the record highs of 2012 when a litre cost almost 150p.
Saying that "for millions of people, their car is not a luxury. It's a necessity" and hitting back at suggestions that there would be "a thaw" in the government's fuel duty freeze policy this year, Mrs May said: "I can confirm, given the high oil price, the Chancellor will freeze fuel duty once again in his Budget later this month."
Mr Hammond said last month that the decision to freeze duty since 2011 meant the government had "foregone" £46 billion in revenue and expected to lose out on a further £38 billion if it continued.
Mr Hammond has pledged an additional £20 billion of funding for the NHS and he told the House of Commons: "To support British households the government has frozen fuel duty for eight successive years. By April 2019 these freezes will have saved the average car driver £850, compared to the pre-2010 escalator, and the average van driver more than £2,100.
"But it is important that we remember the other side of this coin. The fuel duty freezes has meant the Exchequer has foregone around £46 billion in revenues through to 2018-19 - and a further £38 billion will be foregone as a result of these freezes. This is about twice as much as we spend on all NHS nurses and doctors each year."
Meanwhile, the RAC said in its monthly fuel price report that the cost of a litre of diesel had climbed a further 1p in September to its higher average level for four years (134.41p).
However, a late month 2p-a-litre petrol price cut from the major supermarkets prevented a further rise, with unleaded staying at a UK average of 130.66p a litre.
But with the price of oil reaching its highest level for almost four years, an RAC spokesman said: "A dark cloud is hanging over forecourts as oil is at a four-year high and there is lots of volatility in the exchange rate due to the increasing tension of the Brexit negotiations.
"Latest market indications are showing prices are beginning to go the wrong way, perhaps taking us closer to the record highs of April 2012."