17 May 2019

Private parking fines surge by 20% in 12 months as new law is introduced to bring transparency to the 'scourge of fleets'
The number of penalty tickets issued to drivers parking on private land - the scourge of both fleet operators and company car and van drivers - has leapt by more than one million in just 12 months to a new high, the latest official figures suggests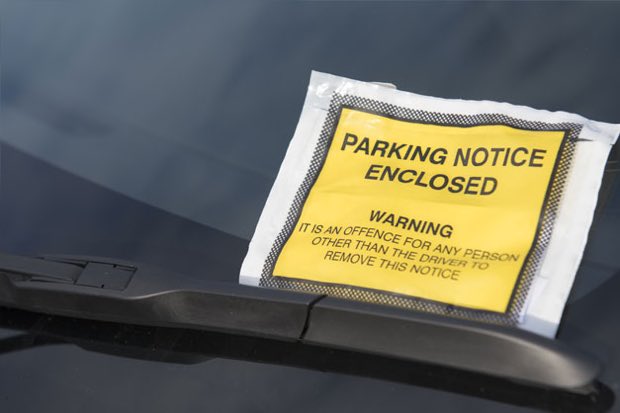 What will the new Parking (Code of Practice) Act will mean for fleets?
It will be easier to challenge unfair parking tickets through independent appeals.
Parking rules should be fairer and easier to understand.
What will the new Parking (Code of Practice) Act mean for private parking firms?
If firms don't follow new procedures, they could be barred from asking the DVLA for driver information.
The number of penalty tickets issued to drivers parking on private land - the scourge of both fleet operators and company car and van drivers - has leapt by more than one million in just 12 months to a new high, the latest official figures suggests.
---
RAC Foundation's analysis of Driver and Vehicle Licensing Agency (DVLA) data shows that in the last financial year (2018/19) 6.8 million sets of vehicle keeper records were released to private car parking management companies. The figure is almost 20% higher than in 2017/18 (5.65 million) and 10 times the volume a decade ago (2008/9: 687,000).
The huge number of penalty tickets issued against drivers in relation to parking 'misdemeanours' on private land has been a major fleet issue for many years and ACFO, the UK's premier fleet decision-makers' organisation, has called for a change in practices within the unregulated sector to stem the flood of penalty tickets.
Change is underway as earlier this year MP Sir Greg Knight's private members' bill Parking (Code of Practice) became law - the Parking (Code of Practice) Act. The new legislation lays the framework for the establishment of: a single, Government-sanctioned, industry-wide Code of Practice; a single independent appeals service; and an independent ombudsman to oversee the behaviour of the parking industry.
Presently all private parking firms wanting to access the vehicle-keeper data held by the DVLA need to be members of an Accredited Trade Association (ATA) and abide by that ATA's Code of Practice. There are currently two ATAs: the British Parking Association and the International Parking Community. Additionally, both ATAs have established appeals bodies to which drivers can take their cases to assess the validity of tickets if initial appeals to member firms themselves fail.
In introducing the new law to protect drivers, the Government called against the rogue private parking industry the 'Wild West'. It says the Code of Practice covering England, Wales, and Scotland, will ensure parking is consistent, transparent and easier to understand. If private parking firms break it then they could be barred from asking for motorists' information from the DVLA to enforce tickets. Meanwhile, it is claimed that the new independent appeals service will give drivers greater support to challenge unjustified parking tickets.
Steve Gooding, director of the RAC Foundation, said: "These staggeringly high numbers stand as a vindication of the urgent need for the measures in Sir Greg Knight's Act to be put in place - a single, tighter Code of Practice, a single, consistent appeals body, and strict audit of parking companies' compliance.
"Businesses who employ private companies to manage their car parks should be taking a close look at how they are operating, the implications for the drivers who will often be their own customers and, ultimately, what that means for their own reputation.
"We have never advocated a parking free-for-all, but for a system that is clear, transparent and fair for drivers and landowners alike."
In the last 13 years more than 33 million vehicle keeper records have been obtained by parking firms from the DVLA, enabling penalty tickets to be issued. The DVLA charges private firms £2.50 per record, but says the charge enable it to recover costs and it does not make any money from the process.
The resulting charges levied by parking management firms for contraventions such as overstaying can be as much as £100 suggesting that, in principle, parking firms could be demanding up to £680 million from drivers on an annual basis, according to the RAC Foundation.
The data reveals the industry is obtaining records on a scale that would allow it to issue a penalty notice every five seconds; the equivalent of 13 per minute, 777 per hour and 18,653 per day. The top five private parking management companies in terms of keeper records obtained are: ParkingEye Ltd, Euro Car Parks, Ranger Services Ltd for Highview Parking Ltd, Smart Parking Ltd and Civil Enforcement Ltd, said RAC Foundation.
Clamping on private land was banned (in all but exceptional circumstances) in 2012 by the Protection of Freedoms Act. However, the Act also allowed for private parking companies to pursue the registered keepers of vehicles rather than having to prove who the driver was at the time of the 'offence'.
The new Code of Practice will be drafted later this year with industry stakeholders, and is expected to provide the clarity of a single set of rules for private parking, with clearer processes of appeals.