10 July 2015

Safety fears raised over move to extend first car MOT to four years
A potential move to push the first car MOT back to four years could lead to a postponement of essential maintenance and safety fears could emerge, it has been claimed.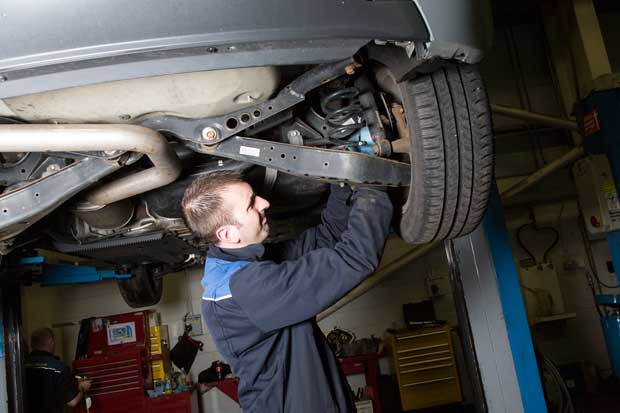 The British Vehicle Rental and Leasing Association (BVRLA) said it looked forward to the government's planned consultation on the measure announced by Chancellor of the Exchequer George Osborne in the Summer Budget, but believed that a wider discussion on vehicle testing was needed.
Chief Executive Gerry Keaney said: 'Cars are more reliable than ever, but extending the first MOT deadline could pose safety issues for cars that are doing high mileages and aren't serviced regularly. There could be a case for developing a time and mileage-based criteria for the first MOT.
'Vans are the fastest growing sector of the road transport sector and concerns over their first-MOT pass rate mean that the government did the right thing in excluding them from this proposal.'
Taken at face value a longer first MOT would save money for fleets that operate their vehicles into a fourth year and could be adopted without any operational issues, but Warranty Direct claimed that moving away from the traditional three-year MOT test would mean essential maintenance was postponed, while motoring costs could actually increase.
It claimed that the first MOT failure rate was also set to rocket from the typical 20%, with more components likely to be identified as requiring attention.
David Gerrans, Warranty Direct managing director, said: 'Three years of age is generally a landmark age for a car. In most cases, it stops being covered by the manufacturer's warranty and things start going wrong and wearing out.
'Whilst adding another year before an MOT is due is a nod to manufacturer build quality, it could be viewed as detrimental to road safety. Extending the deadline for the first MOT will only encourage postponement of necessary maintenance work for anything up to an extra year, potentially putting the driver and other motorists at risk.'
Other measures announced by the Chancellor in the Summer Budget included:
No increase in fuel duty this year. 
A cut in the main rate of corporation tax from 20% to 19% in 2017, and then to 18% in 2020. A rise in the standard rate of insurance premium tax from 6% to 9.5% from November 2015. 
Publication of consultative draft legislation setting out the statutory framework for payrolling benefits-in-kind extending it to include all other than accommodation, beneficial loans and credit tokens and vouchers. However, the document explicitly stated that 'the additional reporting requirements for employers' payrolling cars will be introduced from April 2017'.