11 September 2019

Scotland to 'phase out' petrol and diesel cars and vans in public sector fleets by 2025
Public sector fleets in Scotland have been told that they must phase out the need for new petrol and diesel cars and light commercial vehicles by 2025 - potentially in just one vehicle replacement cycle.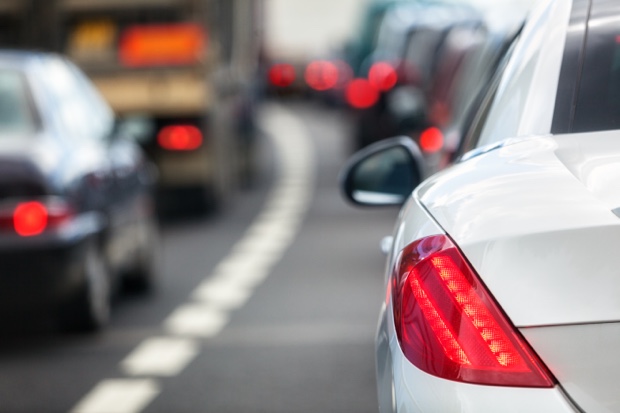 Public sector bodies are beginning to decarbonise their fleets.
Over 1,250 ultra-low emission vehicles will soon be used by the public sector.
New petrol and diesel vehicles must be phased out of public sector fleets by 2025.
---
The plan is outlined in the Scottish Government's 2019/20 Programme for Scotland entitled 'Protecting Scotland's Future' announced by First Minister Nicola Sturgeon.
The document sets out the Government's next steps to tackle climate change in the coming year and beyond including adopting a net zero emissions target by 2045, five years before the UK Government's recently announced 2050 date.
Achieving that target would, said the Government "require changes in the way that we currently live, work and travel" and it signalled that every one of Scotland's city centres would be vehicle emission-free by 2030
The Government said that public sector bodies in Scotland had started decarbonising their fleets and 1,250 ultra-low emission vehicles would soon be in use across the country's local authorities and public sector organisations.
However, the document continued: "Building on this, we will go further. We will work with public bodies to phase out petrol and diesel cars from our public sector fleet and phase out the need for any new petrol and diesel light commercial vehicles by 2025."
The Government acknowledged that the market for heavier zero emission vehicles, such as HGVs, was less developed than for cars. Nevertheless, the document continued: "We will work with public bodies, the automotive sector and Scotland's innovation community to create the conditions to phase out the need for all new petrol and diesel vehicles in Scotland's public sector fleet by 2030. We will apply flexibility and pragmatism for frontline and emergency service and specialist vehicles.
"As part of this, we will ensure that the public sector considers whether a vehicle genuinely needs to be replaced like-for-like or whether it could consolidate its fleet, move to a shared vehicle service or switch to active travel [walking and cycling]."
Funding to enable the switch to zero and ultra-low emission vehicles will be available with the Government pledging to continue the Switched on Fleets programme - which provides loans to employers to help fund the purchase or lease of plug-in vehicles - to support the public sector transition to a zero emission fleet.
Additionally, a further £17 million will be made available for zero interest loans to support the purchase of ultra-low emission vehicles. To date, more than £40 million of support had been provided to Scottish-based businesses and consumers to purchase ultra-low emission vehicles through the Government's Low Carbon Transport Loan scheme.
The Scottish Government said that there were currently more than 12,000 ultra-low emission vehicles registered in Scotland and that the rate of growth each quarter had been outpacing the rest of the UK since 2017.
The 'Protecting Scotland's Future' document said: "We will provide an additional £17 million to support the demand for ultra-low emission vehicles, while expanding the scheme to include used electric vehicles so as many people as possible can experience the benefits of electric vehicles."
The Scottish Government also pledged to further improve the delivery and integration of electric vehicle charging infrastructure and electricity networks across the country. That will include the creation of 20 electric towns and cities by 2025 and in excess of £20 million to support investment in the electric vehicle recharging infrastructure by local authorities, homes and business.
Finally, the initial phase of Scotland's first Low Emission Zone was launched in Glasgow last year, with a further phase to commence next year. Plans are also progressing to introduce Low Emission Zones in Edinburgh, Aberdeen and Dundee by next year.
To help commercial and private vehicle owners prepare for the introduction of Low Emission Zones, up to £2.5 million is to be made available to aid the funding of new ultra-low emission vehicles.
The Government also promised to consult on Scotland's ambition to make the transformative shift to zero or ultra-low emission city centres by 2030 by engaging extensively with key sectors.