27 July 2023

Plans revealed for UK's largest EV rapid charging hub.
One of the UK's leading electric vehicle charger manufactures has revealed plans for what it claims would be the largest rapid electric vehicle charging hub in the country.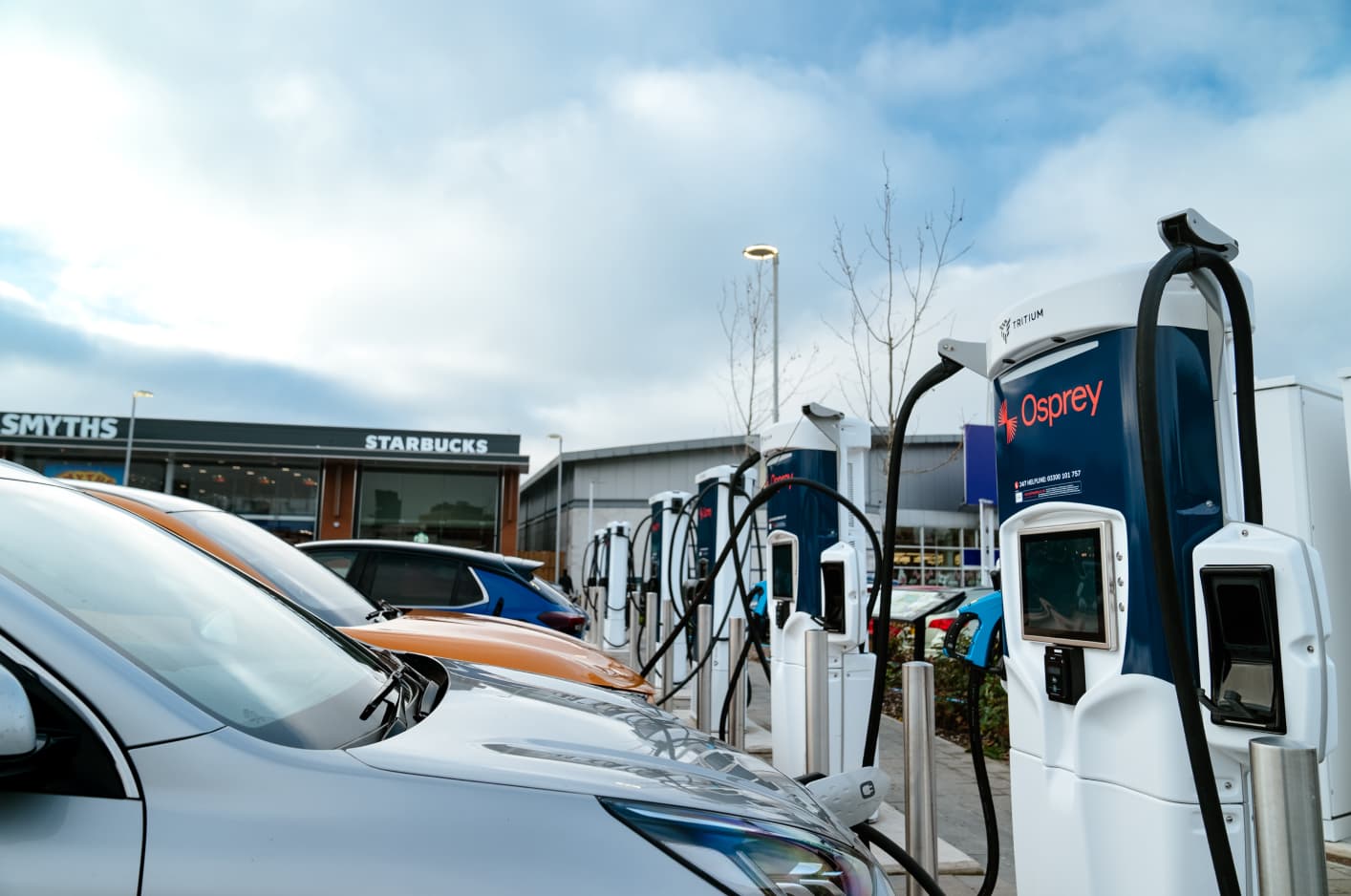 The 'Super Hub' which will be located north of Winchester off the A34, will include multiple bays for cars, towing vehicles, and will even cater for HGVs.
Although the exact number of chargers is yet to be released along with the opening date, the hub will feature multiple ground and roof mounted solar panels alongside on-site energy storage systems. The location will also feature on-site amenities including food, drink, and toilets, together with a play area for children.
The sector is in need of an infrastructure boost and network growth of this size will be welcomed by the automotive industry. It comes as the British Vehicle Rental and Leasing Association (BVRLA) is urging councils to sign a 'Fleet Friendly EV Charging Pledge.'
The pledge aims to ensure councils will consider fleet operators and managers in charging infrastructure plans and strategies. Also, to engage with the fleet sector to understand their electric vehicle charging arrangements. Councils are also asked to provide charging information and guidance for drivers using the network.
The charging network has been consistently increasing through 2022 and 2023, with an average of nearly 900 public chargers being installed a month during the first half of 2022, now increasing to over 1500 devices installed per month. This figure meaning there are more than 44,000 public chargers in the UK representing a 36% year-on-year growth.