31 May 2019

UK on verge of parking revolution as apps lead the way to finding a space
A national parking revolution is underway with the launch of smart-parking apps underpinned by data identifying parking spaces, permitted times and price enabling drivers to find locations in real-time and make a reservation and pay via their phone.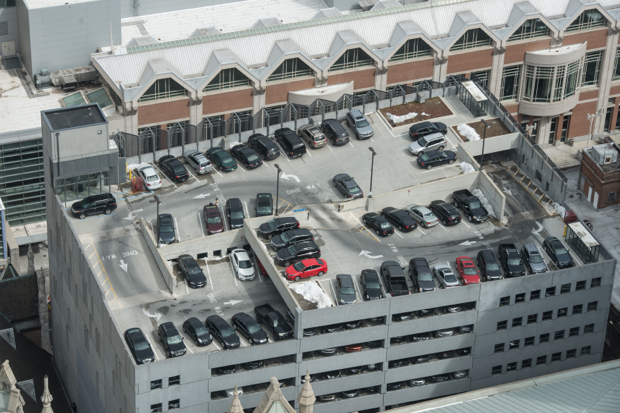 New data standards could revolutionise the way we find a parking space.
A new app will identify available spaces, permitted times and parking prices.
The aim is to encourage people to shop in local high streets and town centres.
---
Launched by the Department for Transport, it claims the "world-leading project" could mean the end of outdated parking systems and the death of the payment parking machine.
By introducing the new data standards, the Government's ambition is for all parking data released by local councils and companies across the country to use the same language, supporting the development of apps to make parking easier for drivers.
Created by the Alliance for Parking Data Standards (APDS), which is working to develop a uniform global standard for parking data that will allow organisations to share parking data across platforms worldwide and whose members include the British Parking Association (BPA), and funded by the Department, the standardised data could lead to smoother and easier payment methods across the UK.
Furthermore, the Department says the technology could transform the way drivers' park just as the Oyster card transformed the way people pay to travel in London.
The Government hopes the system will be operational within 12 months with today's array of payment schemes replaced by a seamless system in which a driver's debit card is charged per minute parked. That would potentially save drivers - and businesses - money usually spent on parking tickets.
To support the introduction of the standards, four research and development projects in Manchester City Council, Oxfordshire County Council, Cambridgeshire County Council and across a consortium of South Essex Councils will receive a share of £1 million to start putting the APDS standards into practice, with a further seven projects being commissioned to identify ways to open up local authority data.
Future of Mobility Minister, Michael Ellis, said: 'The new parking data standards will bring Government, private organisations and technologies together to ensure a smoother parking experience for drivers.'
Local Government Minister Rishi Sunak said: "Hunting for a parking space and then checking if you have the right change to pay for it can be the reality more often than not. An intelligent parking system will not only make life easier for commuters, but could also improve footfall to our town centres."
Nigel Williams, chairman of both the BPA and APDS, said: "The new standards will enable the next generation of apps and connected cars to find a parking space, park and pay - with little or no intervention from the driver. The involvement of the BPA in APDS has ensured that the UK is at the forefront of innovation to improve the customer experience of parking."